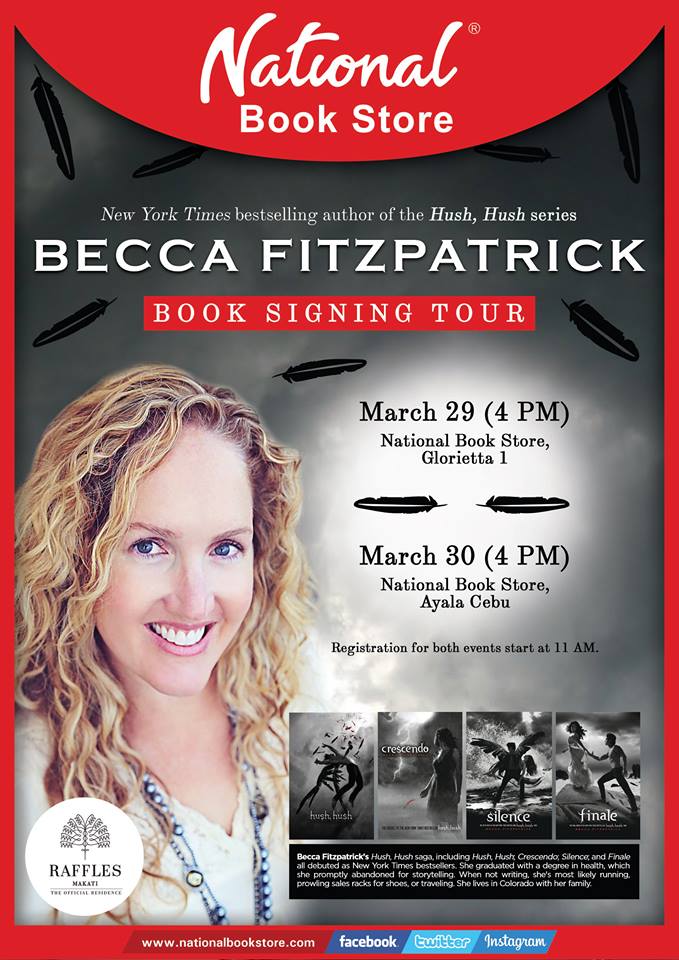 Hush, Hush was one of the series that got me in to the paranormal genre and I have Becca Fitzpatrick to thank for that. When I heard about her upcoming event in Manila, I knew I was going to be there for sure. The Bloggers Forum event with Becca last week turned out to be such a blast and I'm so so incredibly grateful to have been a part of it.
As always, bloggers asked their questions and Becca kindly answered them. Becca was super sweet and friendly with us, as she chatted about her books.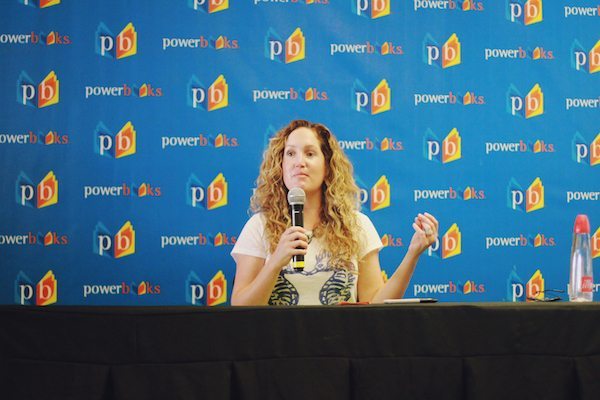 Becca at the Bloggers Forum in Powerbooks, Greenbelt 4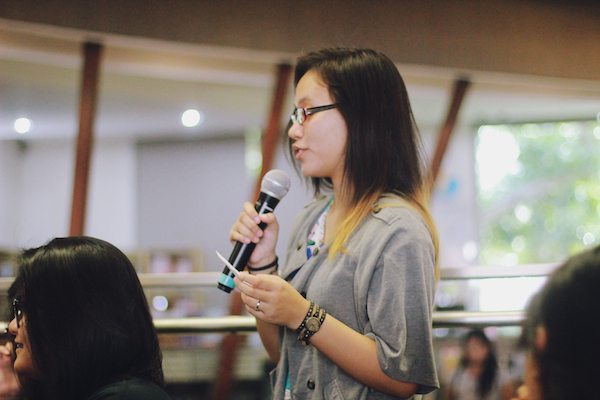 Kazhy of My Library In The Making asking her question
She talked about her experience writing the Hush, Hush series, mentioning how Crescendo was the hardest for her to write, how she came up with Patch's character, and how she always knew Scott was going to make the ultimate sacrifice.
She also spoke of her upcoming 2014 novel Black Ice, a contemporary thriller about a girl hostaged by fugitives during a Wyoming camping trip, as well as Sapphire Skies, another thriller involving witness protection programs and a cow boy (*wink wink*), set to be released in 2015. Becca says Sapphire Skies is probably her best book yet so I'm definitely excited for that one!
Becca Fitzpatrick signing books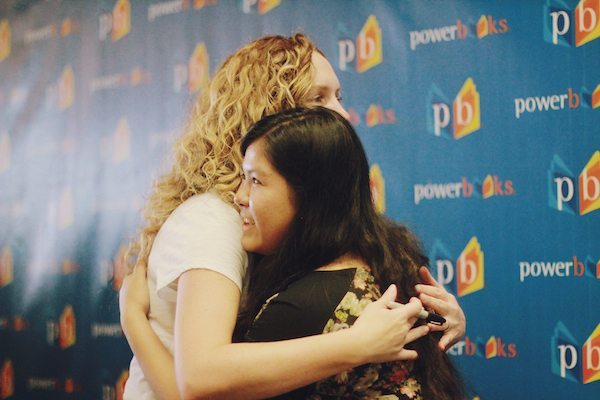 Becca and Precious of Fragments Of Life
With awesome PH YA Bloggers!! (Photos from Kai of Amaterasu Reads)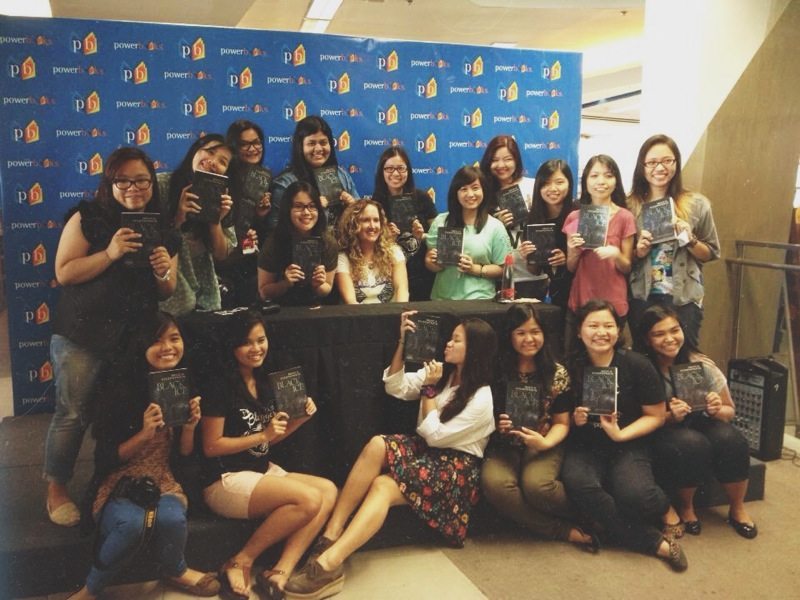 Bloggers with Becca + Black Ice ARCs!!
At the end of the signing Becca, together with National Book Store, surprised all of us bloggers with ARCs of Black Ice. All of us were squealing, heartened by Becca's kindness. We then proceeded to the signing where I got to say hello to Becca and hug her. After that, we took more pictures and selfies! The event as a whole was pretty awesome!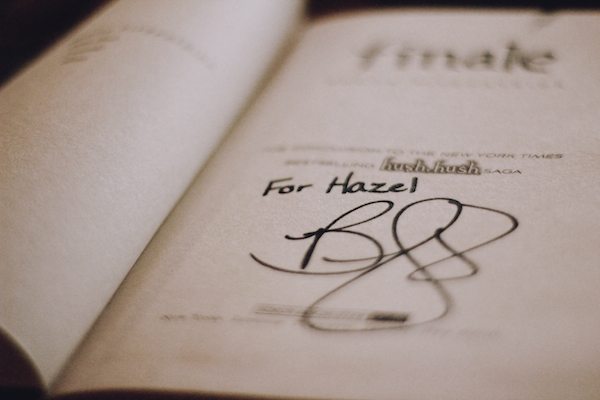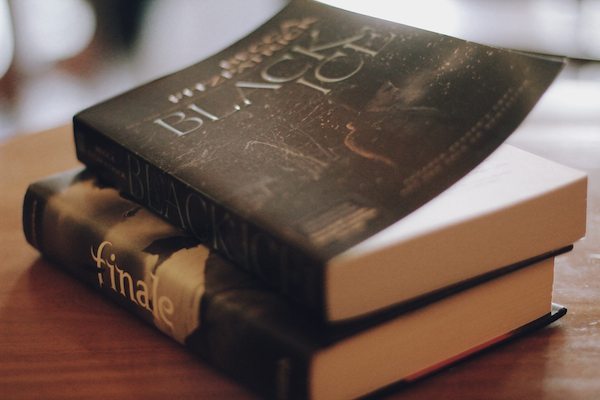 Signed books!!
Me with Becca ♡
Thank you, NBS, for bringing Becca Fitzpatrick to Manila!
Follow National Book Store for more book signing updates!