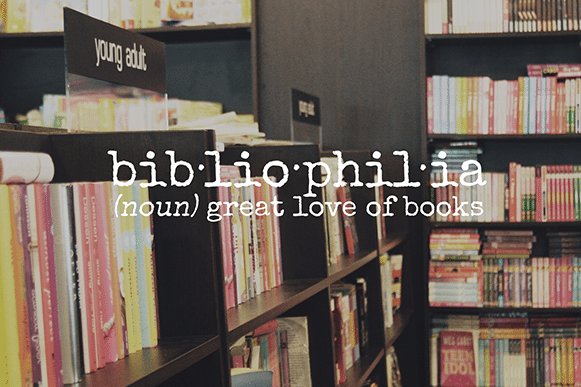 I wanted to discuss what being a bibliophile means today but I ended up writing a list. I could probably go on forever:
Your bookshelf is overflowing. It cannot contain all the books you have so books are all over your room.
One of your dreams in life is having your own library. Or writing a book. Or both.
Under the list of people you must meet before you die is your favorite author. Or several.
The only hangovers you know are book hangovers.
You have a book buying problem. Shopping means going to the bookstore.
You name pets or special objects after fictional characters.
You seriously worry about book-to-movie adaptations.
You never leave home without a book or your ereader.
You either love coffee or tea. Or both.
You are a certified fangirl.
You are turned on by good grammar and perfect punctuation.
You believe that signed books are precious.
Once in awhile, you're lost in a fictional world and cannot be bothered.
You think a lot. Probably too much.
You will gladly recommend books and are really thrilled when people love them.
When people ask what your favorite thing in the world is, your answer is always books.
How about you? What does bibliophilia or having a great love of books mean for you? Feel free to add your own bullet in the comments. ;)