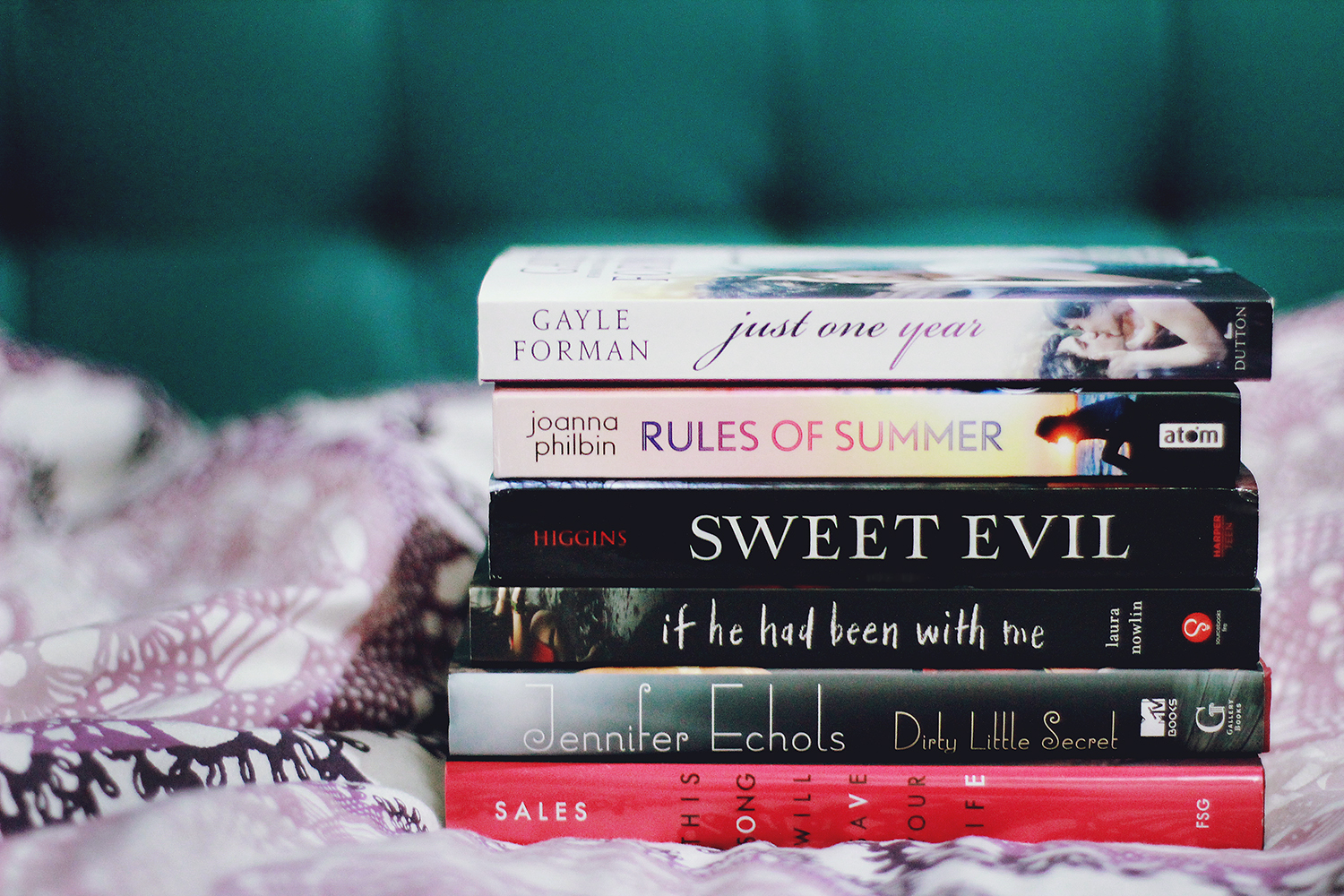 Gayle Forman – Just One Year
Joanna Philbin – Rules Of Summer
Wendy Higgins – Sweet Evil
Laura Nowlin – If He Had Been With Me
Jennifer Echols – Dirty Little Secret (Won!)
Leila Sales – This Song Will Save Your Life
Jolene Perry – The Summer I Found You
Katie McGarry – Crash Into You
Thank you, Netgalley, Albert Whitman Teen and Harlequin Teen!

GUYS I HAVE JUST ONE YEAR!!!! *dies* *resurrects*  It's definitely on my list of super-cannot-wait-to-read books. Along with This Song Will Save Your Life and Crash Into You too! I seriously don't know which to read first! *torn into pieces* Some help?
Anyway, like I mentioned last week, I received some books in the mail. I'm so happy the books I bought from The Book Depository finally arrived. It's been a long long wait. Apparently, my mail got lost and I'm so thankful to TBD for sending me replacements. Aside from my orders, I got the book I won from the Authors Are Rockstars giveaway! Yey! Winning a book giveaway feels like winning a lottery. Oh wait, it is a lottery of sorts. Silly me.
Well, since we're talking about giveaways, I want to thank each and everyone of you for joining mine. I'm amazed that I got more than 2k entries for the international one and even more amazed that there are 1k entries for the PH surprise books giveaway! You guys didn't even know what titles I picked for the surprise books and yet you eagerly joined! I'm so so glad that my first giveaway has been a total success! And now, for the winners….
International Giveaway: Nitzan Schwarz and A.J.
PH Giveaway: Tara Rochelle
Again, thank you guys for joining! Thank you for the sweet birthday messages too. *hugs* I had so much fun reading all your comments! I guess that will all be all for now. Watch out for future giveaways. *wink wink*