It's weird to be sharing a book haul on a Tuesday. I'm used to doing it during the weekend and it's become almost an unspoken rule for me. But hey, I have nothing for today so I figure I might as well show you guys some of the books I recently got.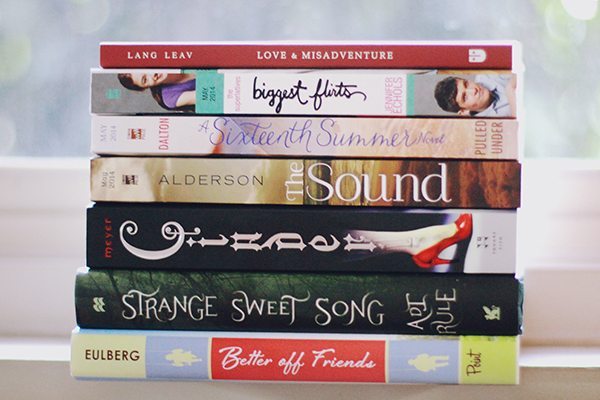 For Review: Love & Misadventure // Biggest Flirts // Pulled Under // The Sound
Won: Strange Sweet Song // Better Off Friends
Bought: Cinder
My review books are piling up but it's perfect because I'm on break and have enough time to read. What isn't great is that I'm uninspired to write reviews but I hope that gets remedied soon. I tweeted about doing a bookstore run yesterday and I know a lot you are going to be happy that I've finally bought a copy of Cinder! I'm so excited to start this series since so many people love it. Oh and some of the books I won recently arrived at my doorstep and they are hardback and gorgeous. Very excited about Better Off Friends since I've been dying to read it.
Anyway, what are y'all up to? Got any good books recently?