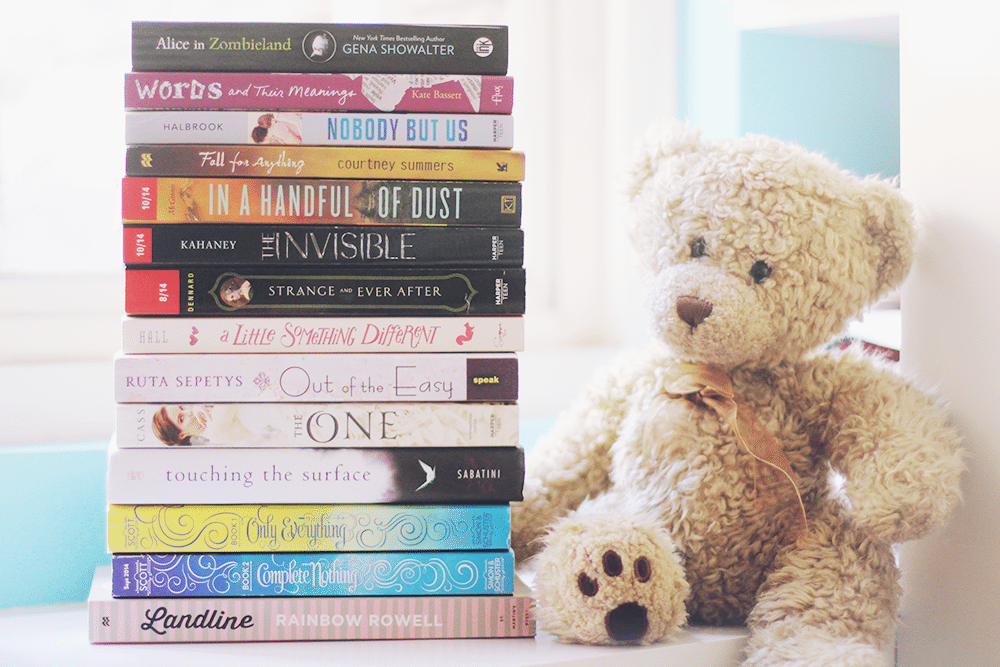 Meet Sir Teddy, guardian of the books. LOL.
You guys know I celebrated my birthday earlier this week and you might have expected a birthday book haul. But no, this isn't my birthday haul and there probably isn't going to be one. I think I've exhausted my book shopping quota for the month especially after MIBF, and now with this- I think I got enough books this month to make me happy and satisfied for a long while.
A list of the books I got:
Book Mail
Alice in Zombieland
Words and Their Meanings
Nobody But Us
Fall for Anything
ARCs For Review
In a Handful of Dust
The Invisible
The Strange and Ever After
(Thank you, Harper Collins Intl!)
Bought from NBS Sale
A Little Something Different
Out of the Easy
The One
Touching the Surface
Won
Only Everything (Signed)
Complete Nothing (Signed)
Landline
(Thank you, Kieran Scott and Miel!)
Still pretty sweet, right? I thankfully got several books in the mail throughout the month- for review, payment for my design services, and prizes I won. The books I bought were actually pre-birthday so they don't really count as a birthday haul either. I think I might just save my birthday money for my travel fund, actually.
Anyway- have you guys read any of these yet? Which books did you get this week?