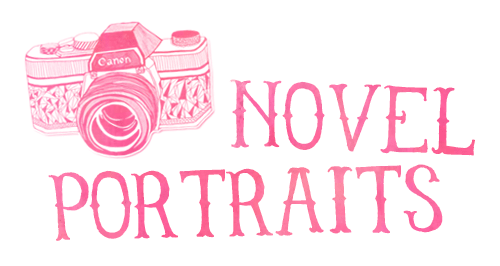 Novel Portraits is a weekend feature where I showcase book photography! Photography is my second most favourite hobby next to reading! A love child of the two dearest things to me- book photography is awesome and thus demands a segment on the blog. To read more about the feature, check out the introductory post for Novel Portraits.
It's been awhile since I last did a Behind The Lens feature but here goes another! Today, I'm featuring one of my favourites around the blogosphere! With her lovely book photos and great discussion posts, I totally adore this blogger! I'm so happy to have my blog twin and fellow September baby, Josephine of Word Revel, for Behind The Lens! Do check out my interview with her below:
Behind The Lens: Joséphine of Word Revel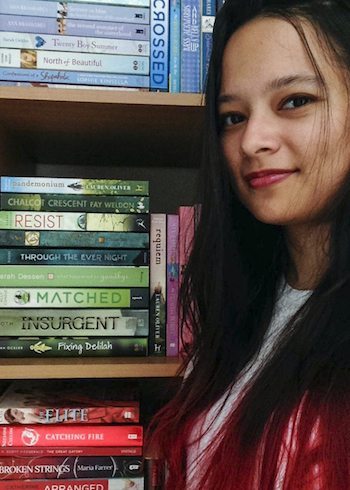 Hello! Care to tell us a little about yourself?
Hi! My name is Joséphine and I love photography and books. Besides the obvious, I'm a 24-year-old currently living near the equator where I happily soak in the rays of the tropical sun. When I'm not reading or snapping photos, I do sports or immerse myself in my latest baking experiments. I tumbled into the book blogopshere in June 2013 and can be found at Word Revel.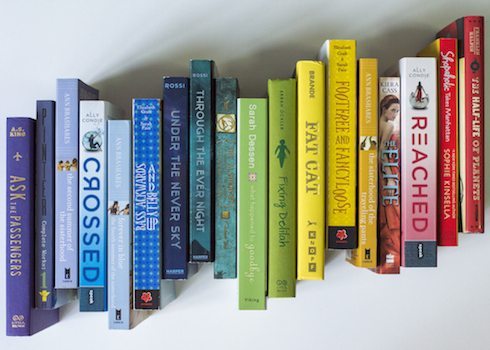 How did you fall in love with reading? What do you love most about books?
Books have always been part of my life. My parents used to read me bedtime stories and on road trips my dad would play audiobook tapes when I was a kid.
I think the tipping point that made me love books was when I stepped into my school's library in third grade on a rainy autumn day. I attended a small elementary school, so the library was tiny but the shelves were stacked to the ceiling! A student librarian recommended me a book. I read it and enjoyed it a lot. Then the following Christmas, my grandmother unknowingly gifted me that very same title. That was when I learnt to develop an emotional attachment to books.
Books are wonderful because they are constant companions that have been there with me at every stage of my life.
What are some of your recent favorite reads?
One book which comes to mind is The Night Circus by Erin Morgenstern. It's so enchanting, I expect to remember it for a long time to come. I also enjoyed The Distance Between Us by Kasie West. It completely took me by surprise. I'm not the biggest fan of romance but when it's good, it does sweep me off my feet.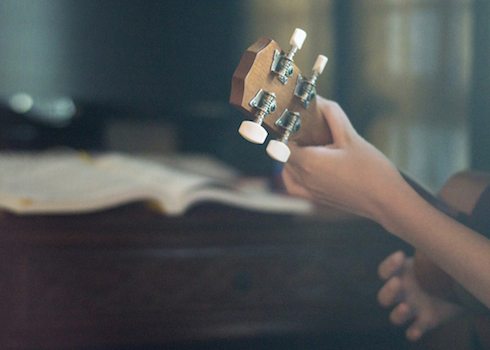 How did you take up photography as a hobby?
Ever since I got my first digital camera at the age of 15, I've rarely left the house without a camera. I always wanted to be prepared for unexpected snapshots. Then when my third point-and-shoot camera froze on me after 5 years, I decided to step things up and got myself a DSLR. I finally had an excuse to learn how it works and have come to love being in control of my photos.
When did you start taking book photos?
As for book photography, I followed a few book bloggers with my personal Instagram account. Thanks to them I found out about bookstagram. It looked like a lot of fun. I wanted in on it, so I set up an Instagram account for my blog in June this year. Since then I've happily made models out of the books I read and come across.
What cameras/photo equipments do you use to take your book photos?
For the most part I use my Nikon D3200. Occasionally I use my iPhone 5. I don't have any other special set-up like flash units, diffusers, or even a tripod. Right now, my photography is fairly low-maintenance.
Aside from book photography, what other types of photography do you like?
Lately I've been taken in by flowers. Haha. Can't say I've found my personal niche though. I take photos of anything that captures my attention. If I have time to spare, I play around with objects to see if I can make them look like something they are not or in the very least, a lot more interesting.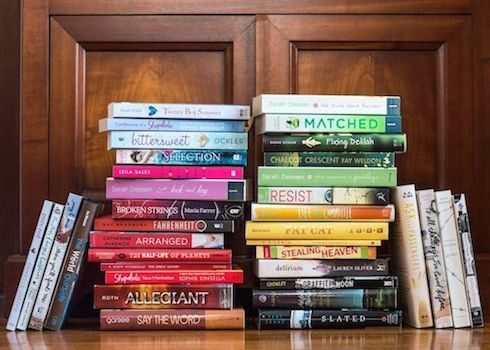 Lastly, what advice or tips would you give when it comes to taking book photos?
Keep things simple. Clutter distracts from the main subject. Coco Chanel once said, "When accessorising always take off the last thing you put on." I apply that principle to book photography.
Can we all appreciate Joséphine's fabulousness and the fact the she quotes Coco Chanel? Thank you for joining us today and sharing your photos and love for books, Joséphine! If you're not yet following her on Word Revel, you need to sort that out this instant. Also, follow her on Tumblr, Instagram and Twitter because you need to!
What do you think of Behind The Lens? What are your thoughts on some of the photos Joséphine shared? Do you like taking book photos too? Any other bookworm-slash-photography-enthusiasts that you would like to see on Behind The Lens?
If you want to be featured on Behind The Lens, or have any suggestions, shoot me an email!