Hello, darling bloggers and readers! I hope your weekend has been fantastic. Maybe you celebrated National Readathon Day and got to read a whole lot which was probably awesome. I didn't get to do much reading over the weekend which is unfortunate because I've got some new books! Check them out: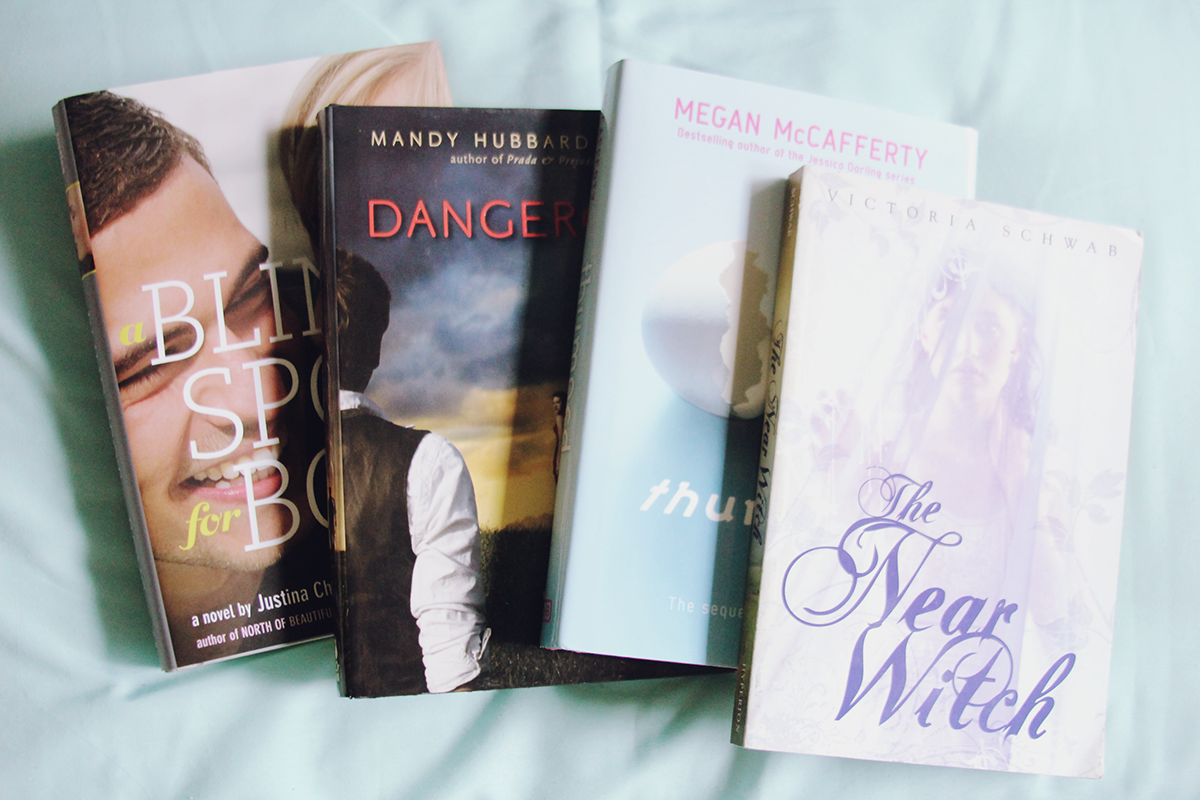 A Blind Spot for Boys by Justina Chen
Dangerous Boy by Mandy Hubbard
Thumped by Megan McCafferty
The Near Witch by Victoria Schwab
Would you believe I got the two hardbacks in the middle for a little over $2 (100PHP) each and the V. Schwab book for about $1 (50PHP)?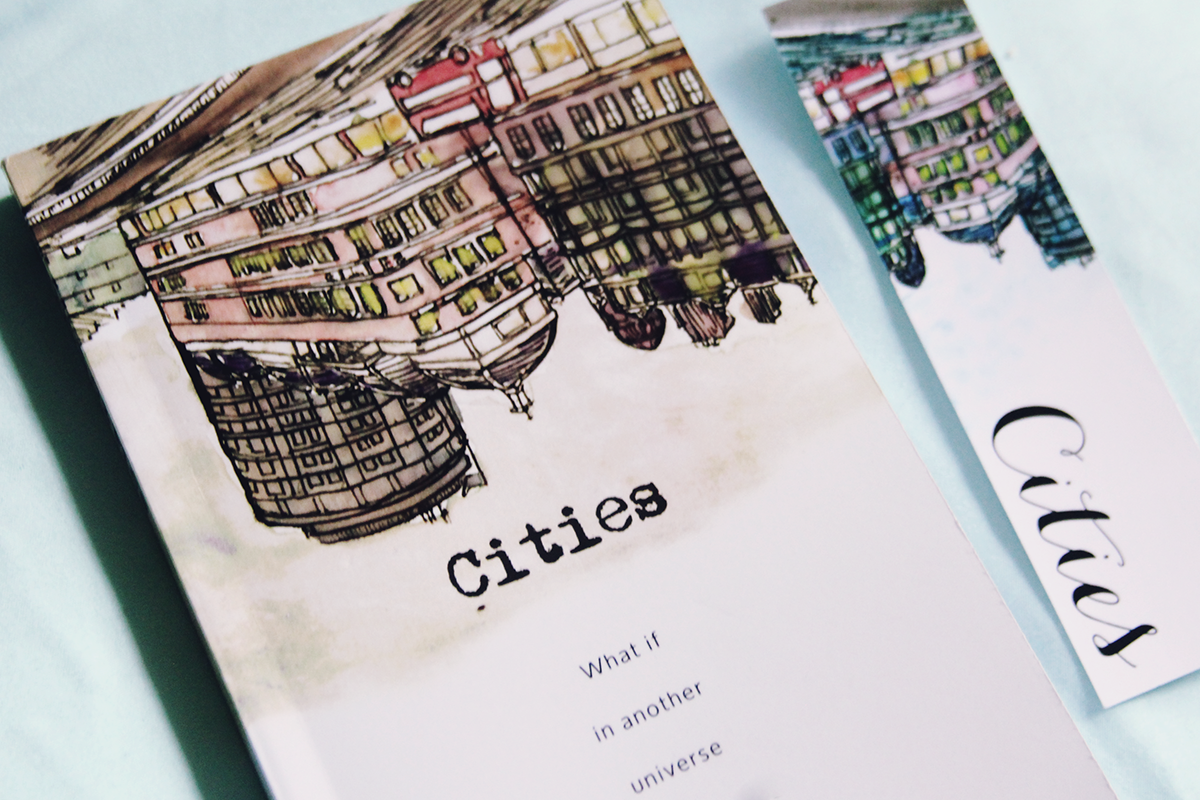 Cities by Carla De Guzman
I talked about this one on the blog earlier this week. I quite enjoyed the story and y'all can check out my review and win a copy here! Aside from books, I got awesome swag in the mail: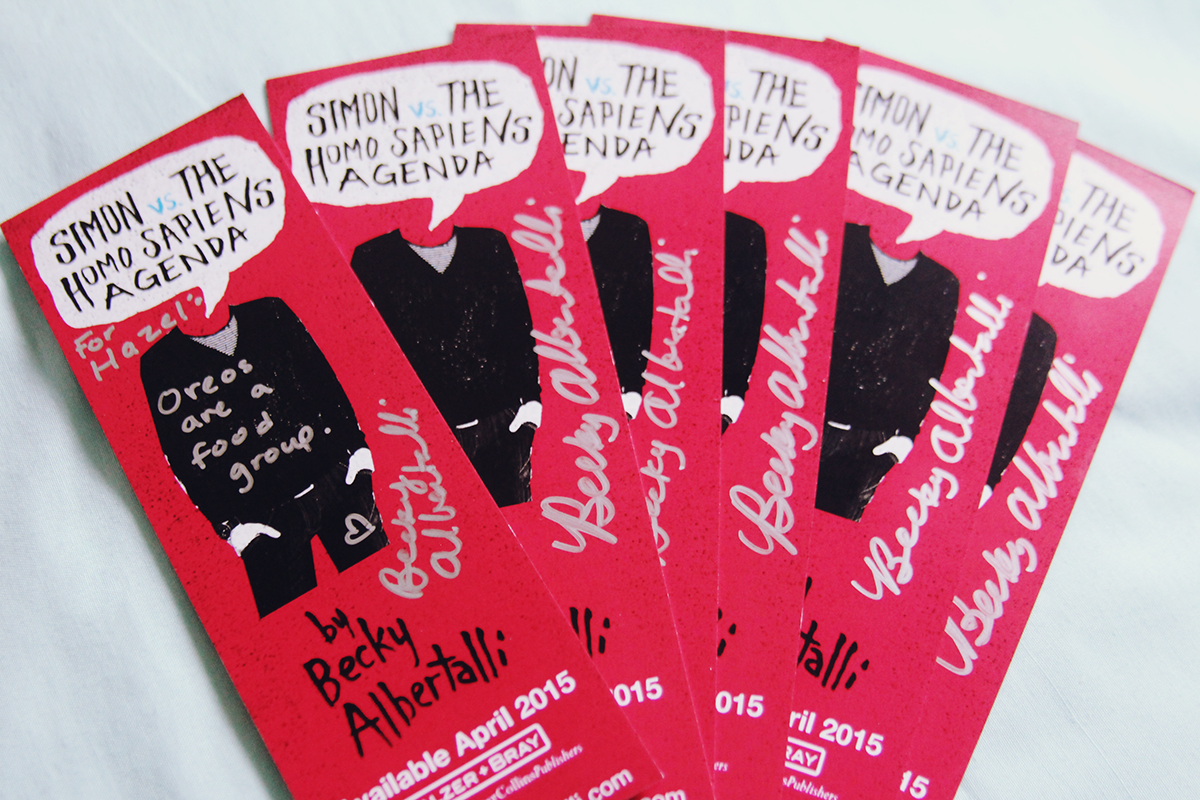 Simon Vs. The Homo Sapiens Agenda bookmarks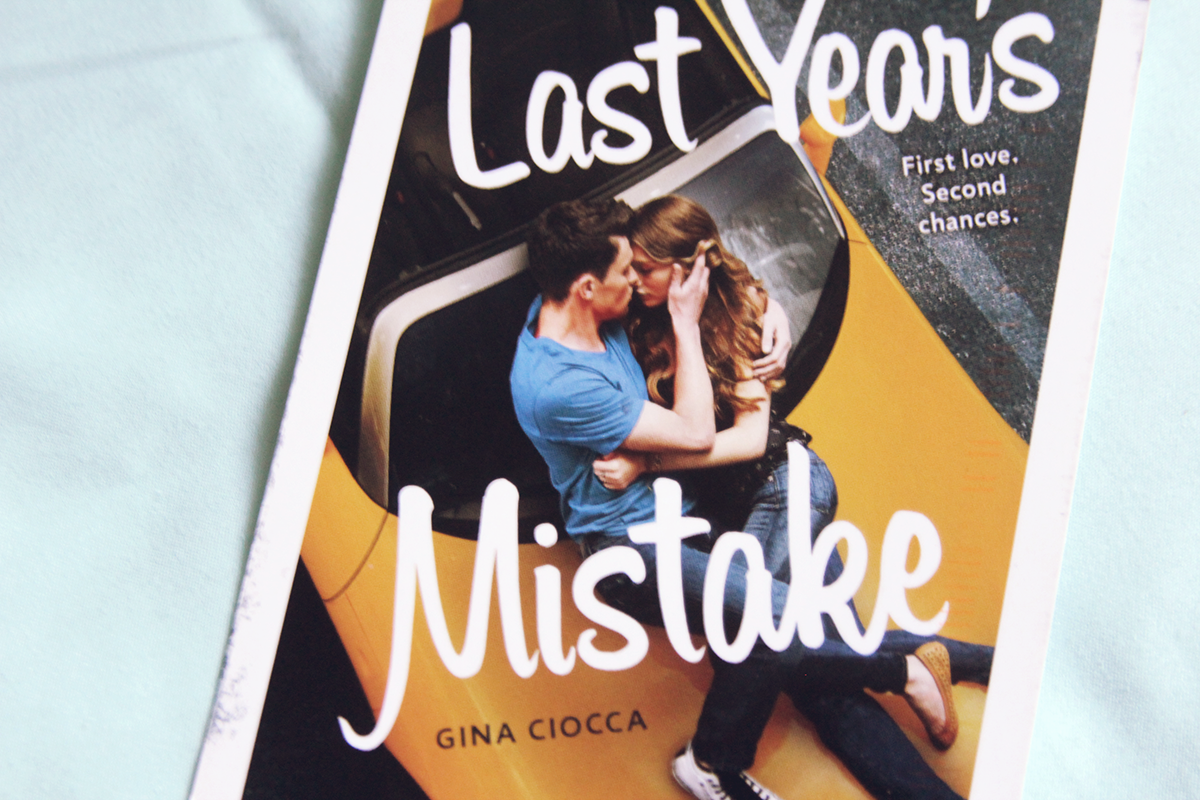 Last Year's Mistake postcard
Many thanks to Fullybooked (for your fabulous book sales and basically everything about your wonderful store), Carla De Guzman, Becky Albertalli, and Gina Ciocca! <3