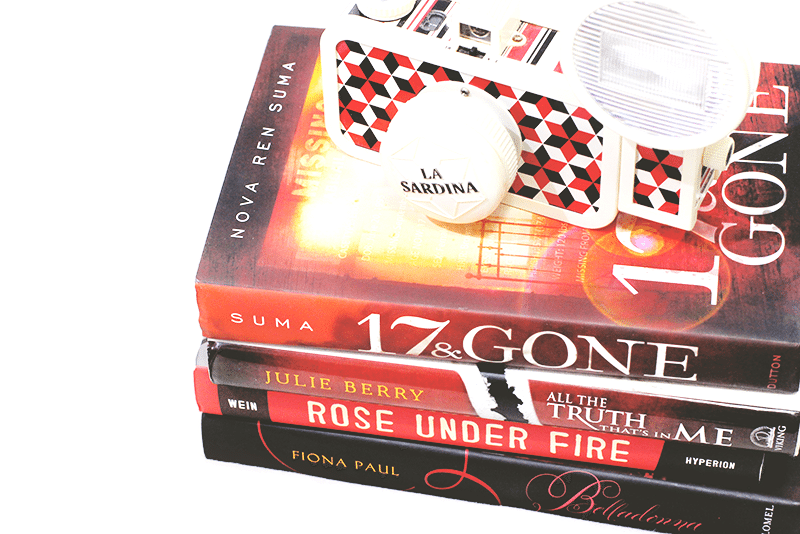 There are officially too many stacks of books on my desk. I've been doing some shelf rearranging to accommodate them and since I haven't been able to share my most recent pile in full, I garnered I'd do a book haul post while I was at it. The last haul I shared was my BEA haul and while this one won't be as epic, I'm still sharing a good number of books. I've broken them down in smaller piles and took several photos (photo dump alert!) but there's more than twenty on here.

First up, I'm sharing the books I hauled last month from Fullybooked's sale. I tweeted a few weeks ago about getting a whole lot of awesome titles for cheap, about 100PHP (a little over $2) for several YA hardcovers including the ones in the first photo above. 
Here's a full list of the books I bought then:
17 & Gone by Nova Ren Suma
All The Truth That's In Me by Julie Berry
Rose Under Fire by Elizabeth Wein
Belladonna by Fiona Paul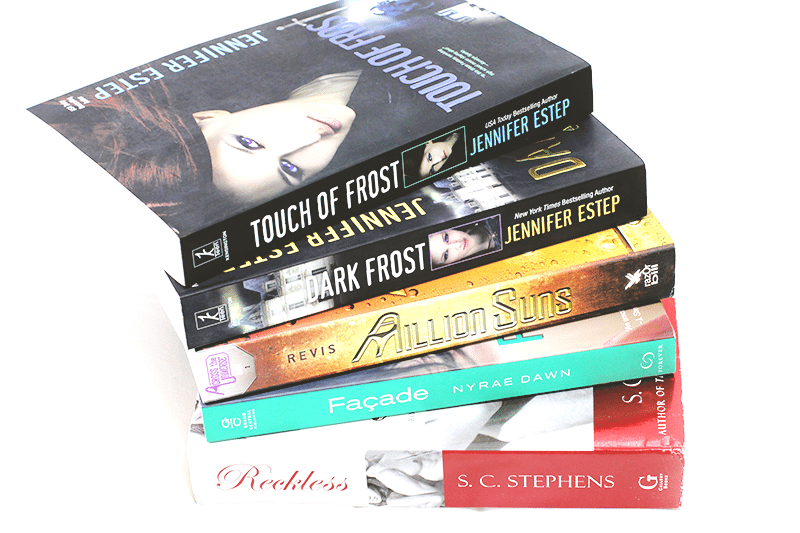 Touch of Frost & Dark Frost by Jennifer Estep
A Million Suns by Beth Revis
Facade by Nyrae Dawn
Reckless by S.C. Stephens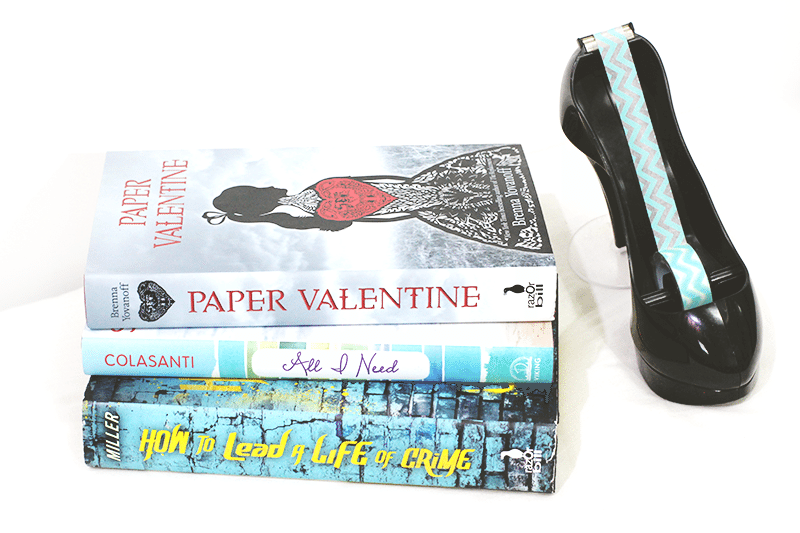 Paper Valentine by Brenna Yovanoff
All I Need by Susane Colasanti
How To Lead A Life Of Crime by Miller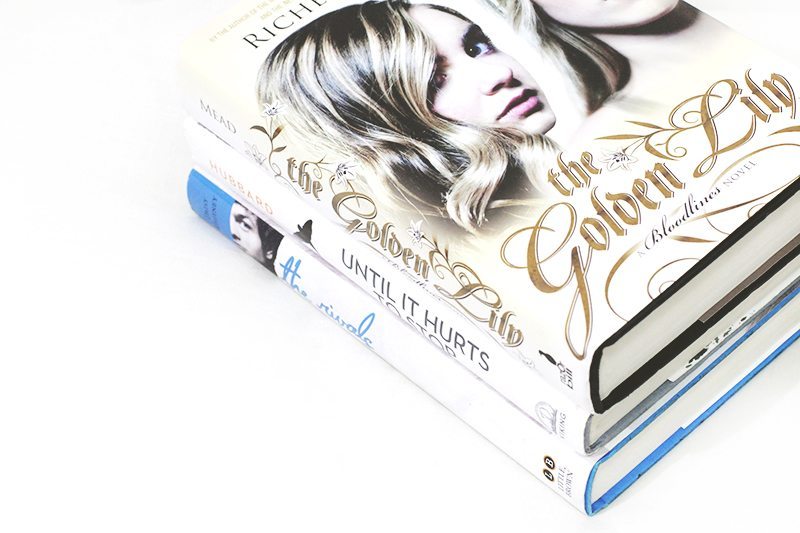 Golden Lily by Richelle Mead
Until It Hurts To Stop by Jennifer Hubbard
The Rivals by Daisy Whitney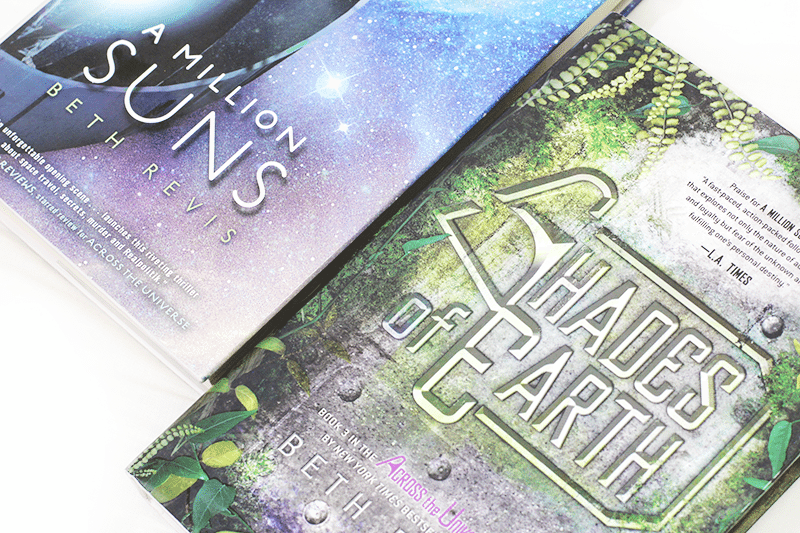 A Million Suns  & Shades of Earth by Beth Revis
I totally missed that I bought double copies for the second book of Beth Revis' Across The Universe series. *face palm* I'm gonna wait until I find a copy of the first book and see what edition I find (new/old cover) and then I'll sell or give away the other copy. Anyway, I also received some fabulous books from pubs lately: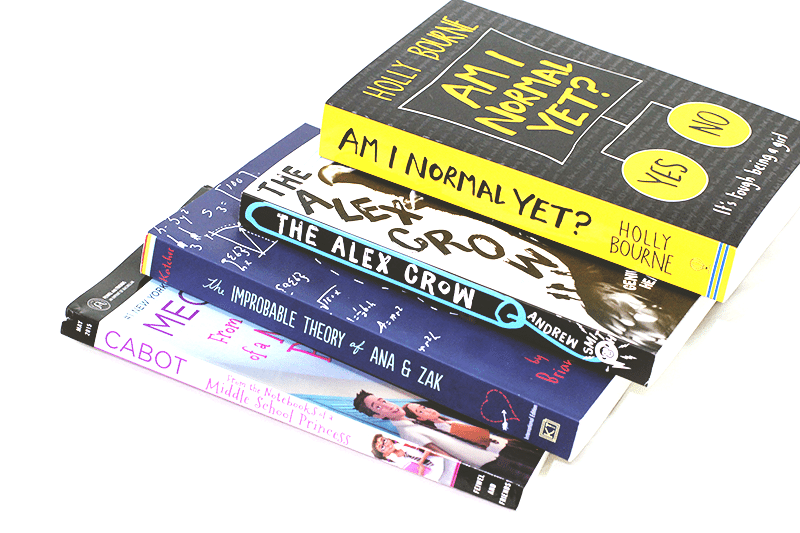 Am I Normal Yet? by Holly Bourne
The Alex Crow by Andrew Smith
The Improbable Theory of Ana & Zak by Brian Katcher
From the Notebooks of a Middle School Princess by Meg Cabot (Won)
Many thanks to Usborne, Hardie Grant Egmont, Fully Booked and Feiwel and Friends for these pretties! I'm very much looking forward to reading my new books but I'm still prioritizing all of my review copies right now. As much as I love stacking them shelves, I probably should cut back from buying books because I know I won't be able to read everything and because I have no actual shelf space anymore.  #bookaddictproblems
What books did you get recently? Have you read any of the books I mentioned?