Here's what I've been up to over the weekend: organising all the books I got from BEA. And you know I mean it, when I say all the books. Today, I'm finally sharing my BEA 2015 haul with you! You know you've been waiting for it. *winks*
I've never hauled so many books in my life until last week, you guys. In fact, I don't count on ever hauling this many books ever again. This crazy haul has a total of 77 books. Talk about EPIC. Anyway, let's get started, shall we?
Titles in bold are signed.
Books from Day 1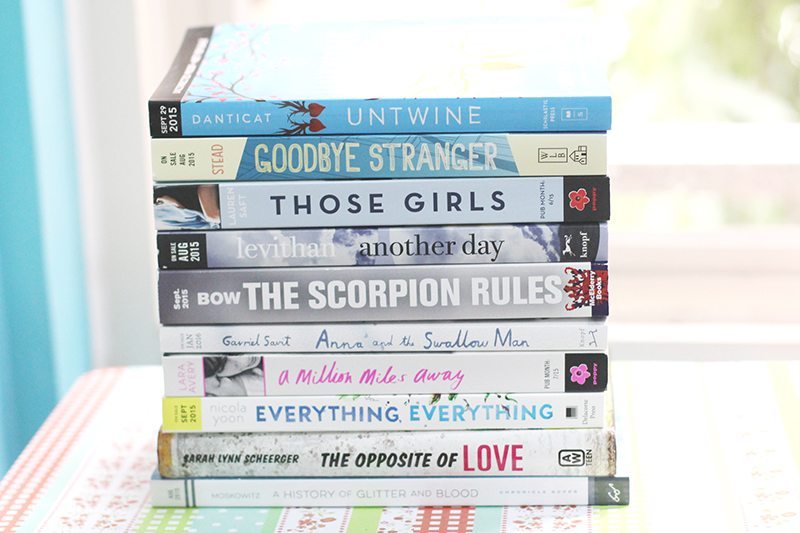 Untwine ・ Goodbye Stranger ・ Those Girls ・ Another Day ・ The Scorpion Rules ・ Anna and the Swallow Man ・ A Million Miles Away ・ Everything, Everything  ・ The Opposite of Love ・ A History of Glitter and Blood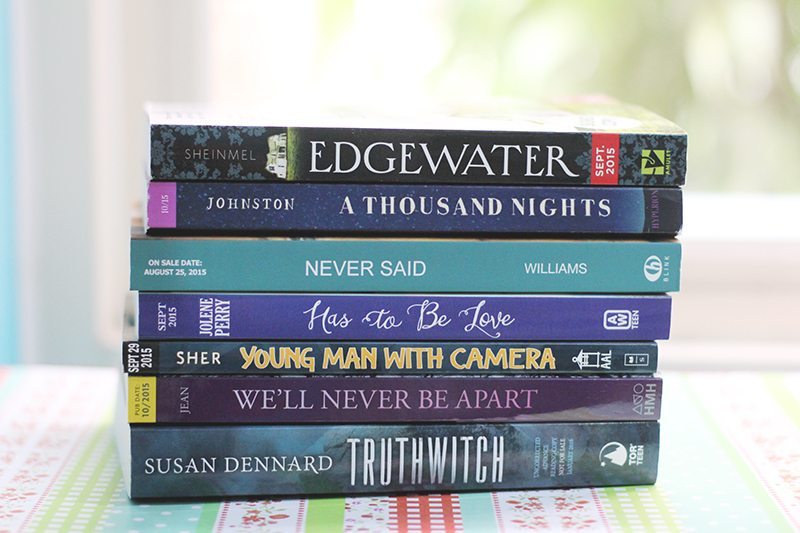 Edgewater ・ A Thousand Nights ・ Never Said ・ Has to Be Love ・ Young Man with Camera ・ We'll Never Be Apart ・ Truthwitch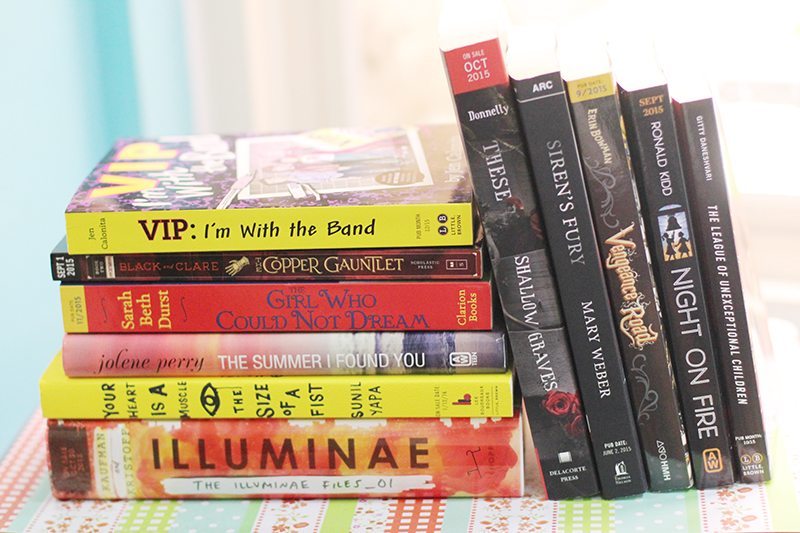 VIP: I'm With the Band ・ The Copper Gauntlet ・ The Girl Who Could Not Dream ・ The Summer I Found You ・ Your Heart is a Muscle the Size of a Fist ・ Illuminae ・ These Shallow Graves ・ Siren's Fury ・ Vengeance Road ・ Night on Fire ・ The League of Unexceptional Children
Books from Day 2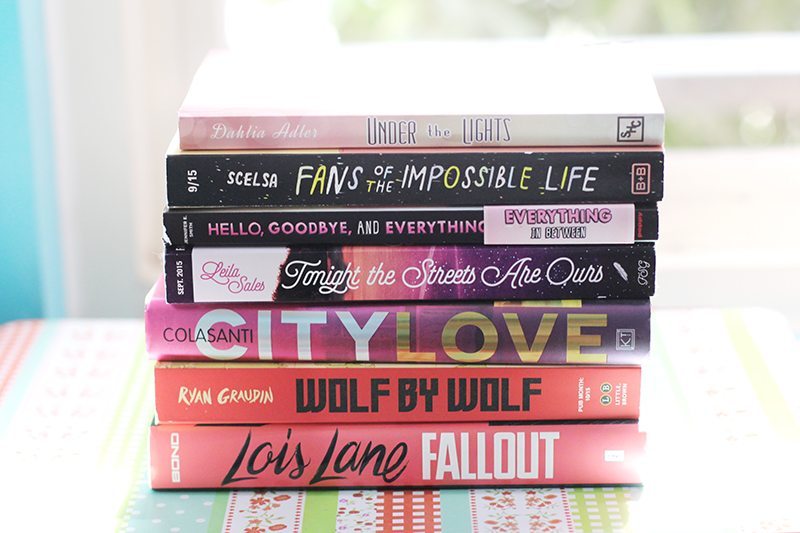 Under the Lights ・ Fans of the Impossible Life ・ Hello, Goodbye, and Everything in Between ・ Tonight the Streets Are Ours ・ City Love ・ Wolf By Wolf ・ Lois Lane: Fallout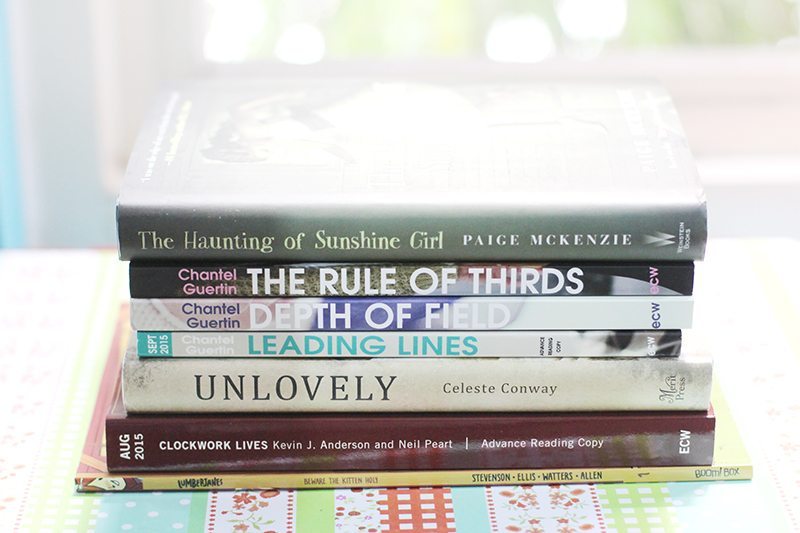 The Haunting of Sunshine Girl ・ The Rule of Thirds ・ Depth of Field ・ Leading Lines ・ Unlovely ・ Clockwork Lives ・ Lumberjanes, Vol. 1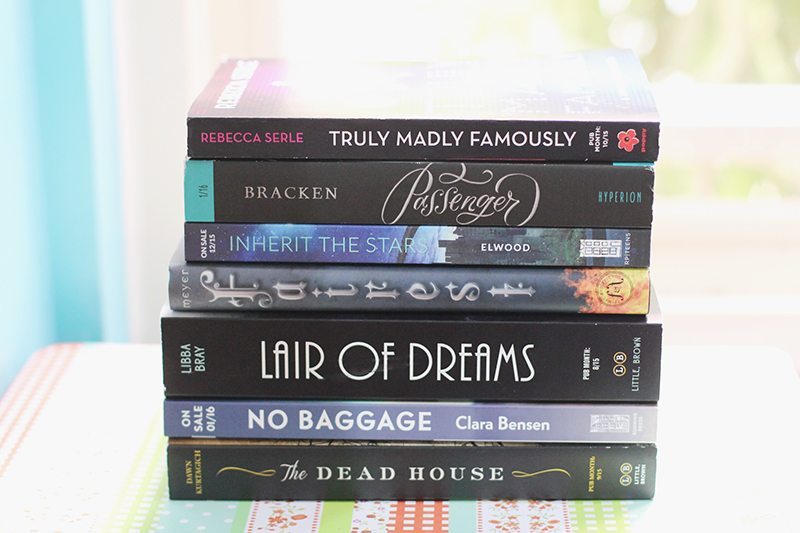 Truly, Madly, Famously ・ Passenger ・ Inherit the Stars ・ Fairest ・ Lair of Dreams ・ No Baggage: A Minimalist Tale of Love and Wandering ・ The Dead House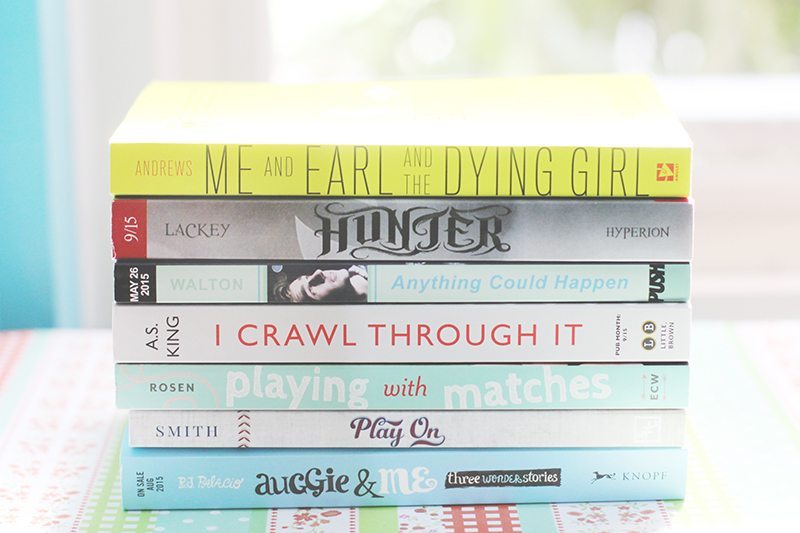 Me and Earl and the Dying Girl ・ Hunter ・ Anything Could Happen ・ I Crawl Through It ・ Playing With Matches ・ Play On ・ Auggie & Me: Three Wonder Stories
Books from Day 3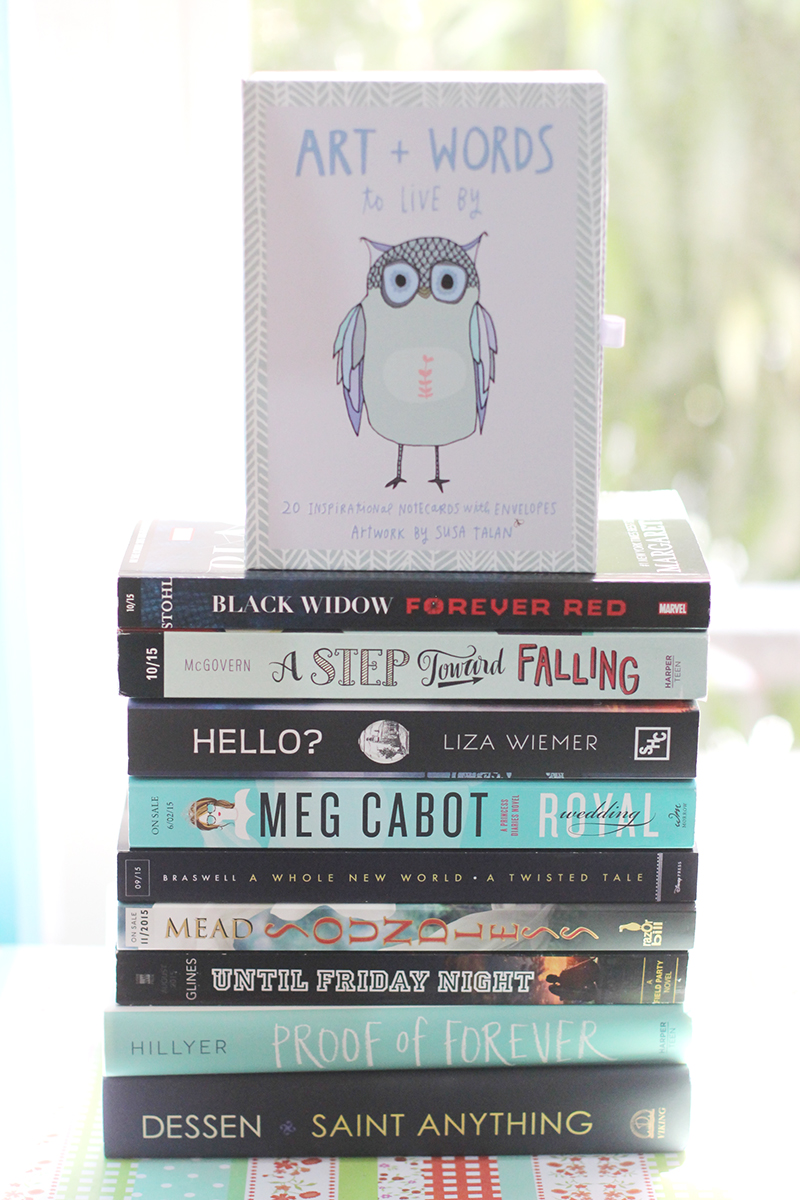 Black Widow: Forever Red ・ A Step Toward Falling ・ Hello? ・ A Whole New World ・ Soundless ・ Until Friday Night ・ Proof of Forever ・ Saint Anything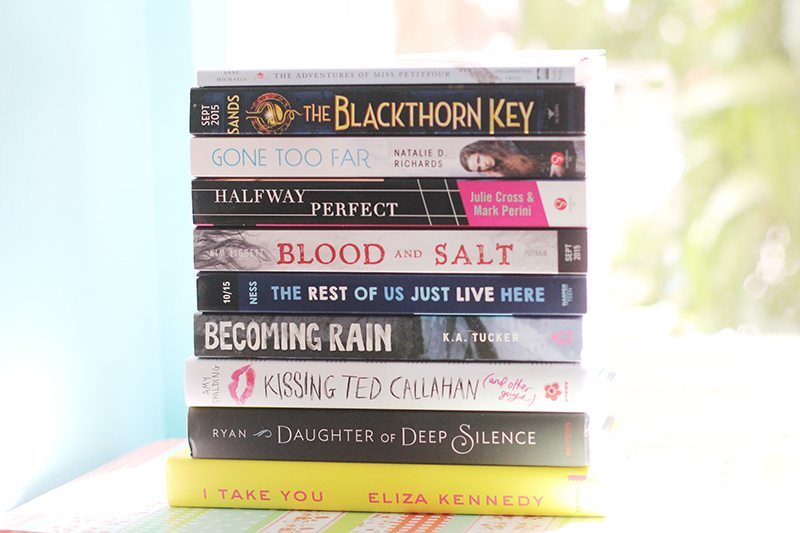 The Adventures of Miss Petitfour ・ The Blackthorn Key ・ Gone Too Far ・ Halfway Perfect ・ Blood and Salt ・ The Rest of Us Just Live Here ・ Becoming Rain ・ Kissing Ted Callahan ・ Daughter of Deep Silence ・ I Take You
Samplers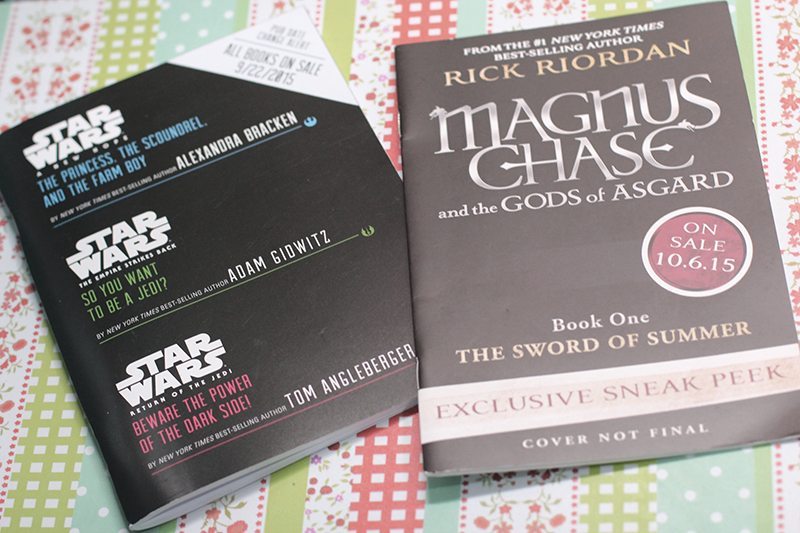 A New Hope: The Princess, the Scoundrel, and the Farm Boy ・ The Empire Strikes Back: So You Want to Be a Jedi? ・ Return of the Jedi: Beware the Power of the Dark Side ・ The Sword of Summer (Magnus Chase and the Gods of Asgard, #1)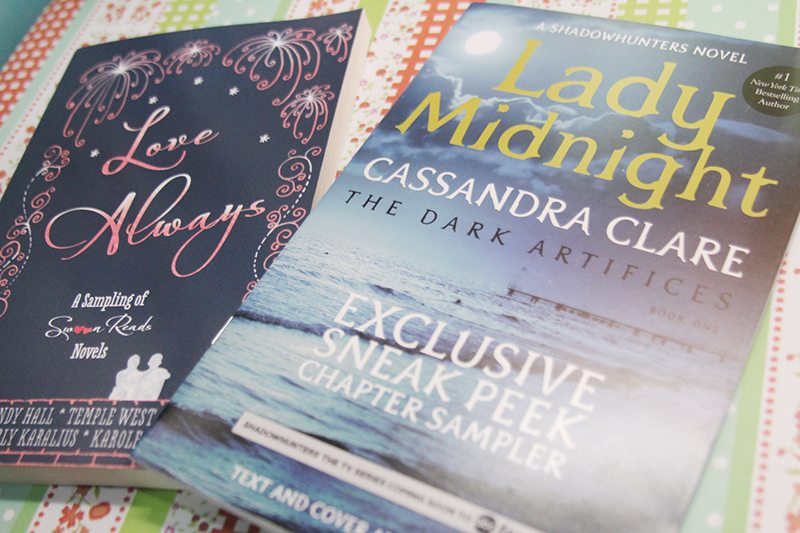 Love Always ・ Lady Midnight
I'm not an excerpt/teaser reading person so I don't usually like samplers but I couldn't resist Magnus Chase and Lady Midnight because I'm such a huge fan of the previous series of both Rick Riordan and Cassandra Clare! I'm also curious about the Star Wars retellings mostly because of Alexandra Bracken so I grabbed the last lonely copy at the Disney booth. As for Love Always, I totally thought that was a galley. Fail.
Awesome Swag + Totes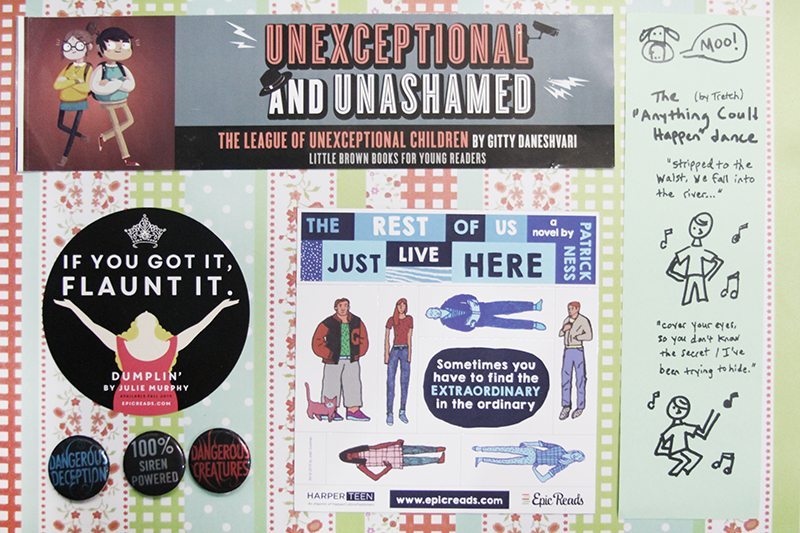 I got so many fabulous swag from BEA- a whole bag of stickers, magnets, buttons, bookmarks, totes! When people asked me "Would you like a ____?" I just couldn't say no! And so many of them were awesome looking so yeah, I was enticed!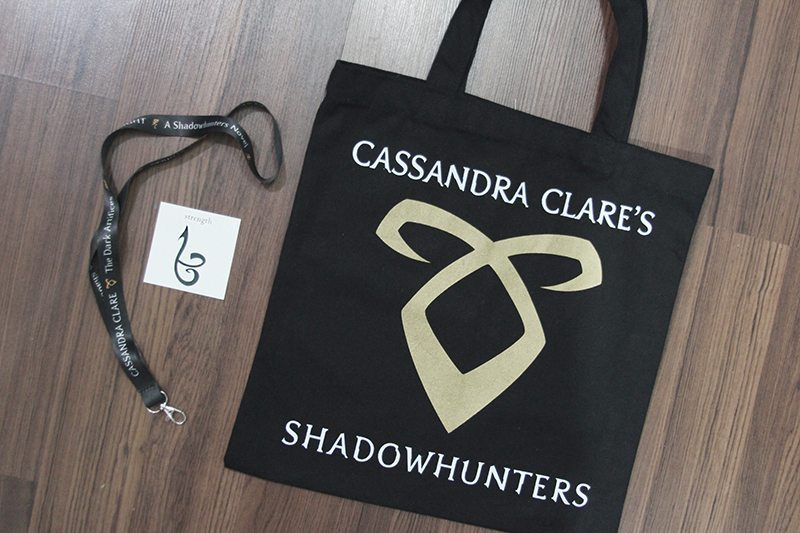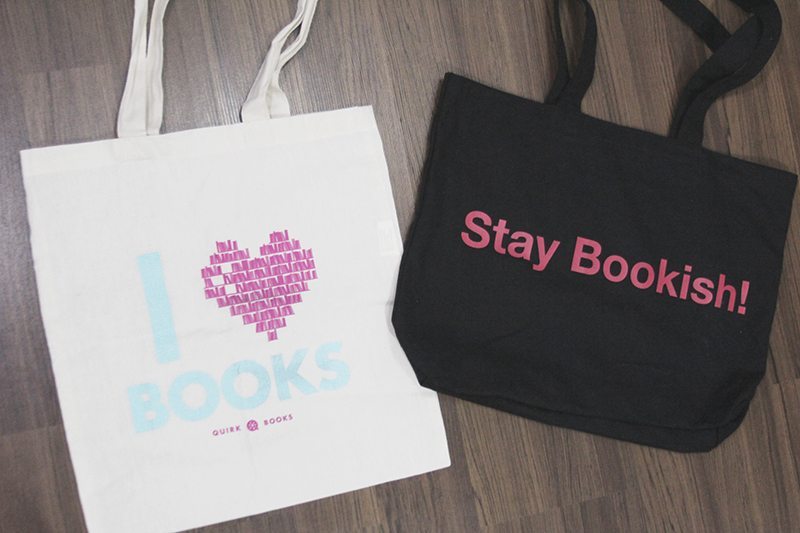 I actually got about ten totes in total but these are my favorites. The Quirk Books one is just so cute (love that heart of books) and the one on the right is actually a tote from, The Novl. It just seriously happened that they had Stay Bookish on the back. How awesome is that? I didn't pay them to put that there, swear.
And that's it for my BEA haul! It doesn't look that huge since I broke the piles down for the photos but if you see the current pile at my desk, it's pretty overhelming. I'm definitely not keeping all these to myself and plan to do giveaways along with my recaps. Watch out for those!
If you were at BEA, what were some of your favourite acquisitions? Any titles on the pile you're looking forward to checking out?