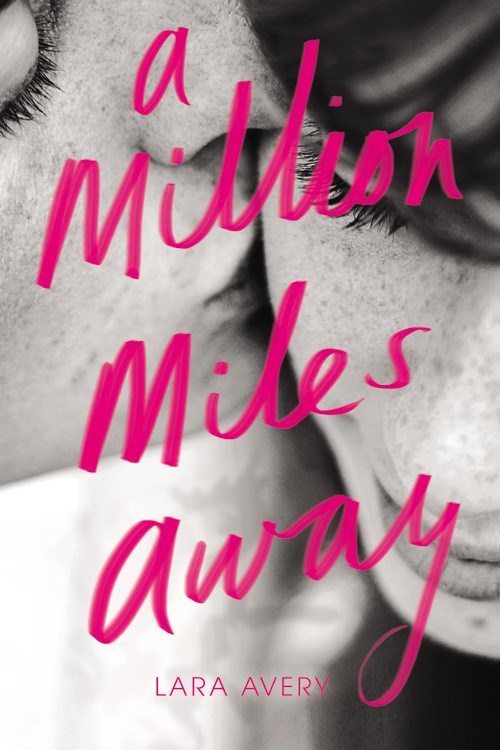 A Million Miles Away

by Lara Avery

Published by Poppy on July 7th 2015

ARC from Publisher

320 pages

Purchase on

Amazon

・

Fully Booked
Synopsis
Perfect for fans of Nicholas Sparks, this breathtaking story of love and loss is guaranteed to break your heart and sweep you off your feet.

When high school senior Kelsey's identical twin sister, Michelle, dies in a car crash, Kelsey is left without her other half. The only person who doesn't know about the tragedy is Michelle's boyfriend, Peter, recently deployed to Afghanistan. But when Kelsey finally connects with Peter online, she can't bear to tell him the truth. Active duty has taken its toll, and Peter, thinking that Kelsey is Michelle, says that seeing her is the one thing keeping him alive. Caught up in the moment, Kelsey has no choice: She lets Peter believe that she is her sister.

As Kelsey keeps up the act, she crosses the line from pretend to real. Soon, Kelsey can't deny that she's falling, hard, for the one boy she shouldn't want.
Oh my, this one made me teary a few times. I expected a lot of angst going into A Million Miles Away and I so got it. See, the story focuses on the aftermath of Kelsey's twin sister's death. I knew it was gonna be a sad book but I was surprised to find myself really emotionally-gripped and turning pages easily. The feels were very much present!
"We let so much go by without acknowledging it's there."
In A Million Miles Away, Kelsey's loss was manifest. Mourning a loved one is so hard and the book portrayed that so genuinely- the regret of not paying enough attention, the ache of missing them. It broke my heart that Kelsey couldn't even look in the mirror without being overcome by her grief because her own appearance was a glaring reminder of her lost twin, Michelle. Twins always seem to be portrayed to have this sort of special connection and it was interesting to read about the wake of when such a connection is broken as death took the other twin and left the other behind. Through senior year, Kelsey tries to stay close to the memory of her sister by learning about art (Michelle was passionate about it) and communicating with Michelle's boyfriend while pretending to be her twin.
"When you love someone that much, you don't get to choose when or how or whether or not to stop."
That's messed up is what you're thinking- I know because I thought it too. For most part though, I actually understood why Kelsey felt the need pretend to be her sister to comfort Peter, her sister's boyfriend who was deployed in Afghanistan. I mean how can you tell someone whose life is in danger far away the shitty news that the girl he's madly in love with is dead? I for sure couldn't. So on that note, I get why it was really hard for Kelsey to tell Peter, especially as she found herself already keeping up her lies. Too bad for her- she actually falls in love with him. Again, I understood why though. Despite the pretense, their email exchanges allowed Kelsey to really connect with Peter, who's such a sweet amazing guy. Although the romantic aspect between the two was good, I think I needed a better resolution though. The last few chapters felt rushed and felt too neatly concluded.
"Sadness isn't measured in years. Feelings, I don't think can be measure in anything. We are just bodies guessing about other bodies. That's why songs and feelings and poems exist. They're the best guesses."
That said, most of the story was handled really well and the writing was amazingly eloquent. Kelsey's growth through the book was touching to read about because she realizes so many things about moving forward with her life without her sister, about accepting the mistakes she's made and taking responsibility, and about who she was herself. A Million Miles Away was just as much about losing someone, as it was about healing the parts of us that grieve. If you're looking for a lovely emotional read, this is it.