I'm calling this one the "Hello, August" pile.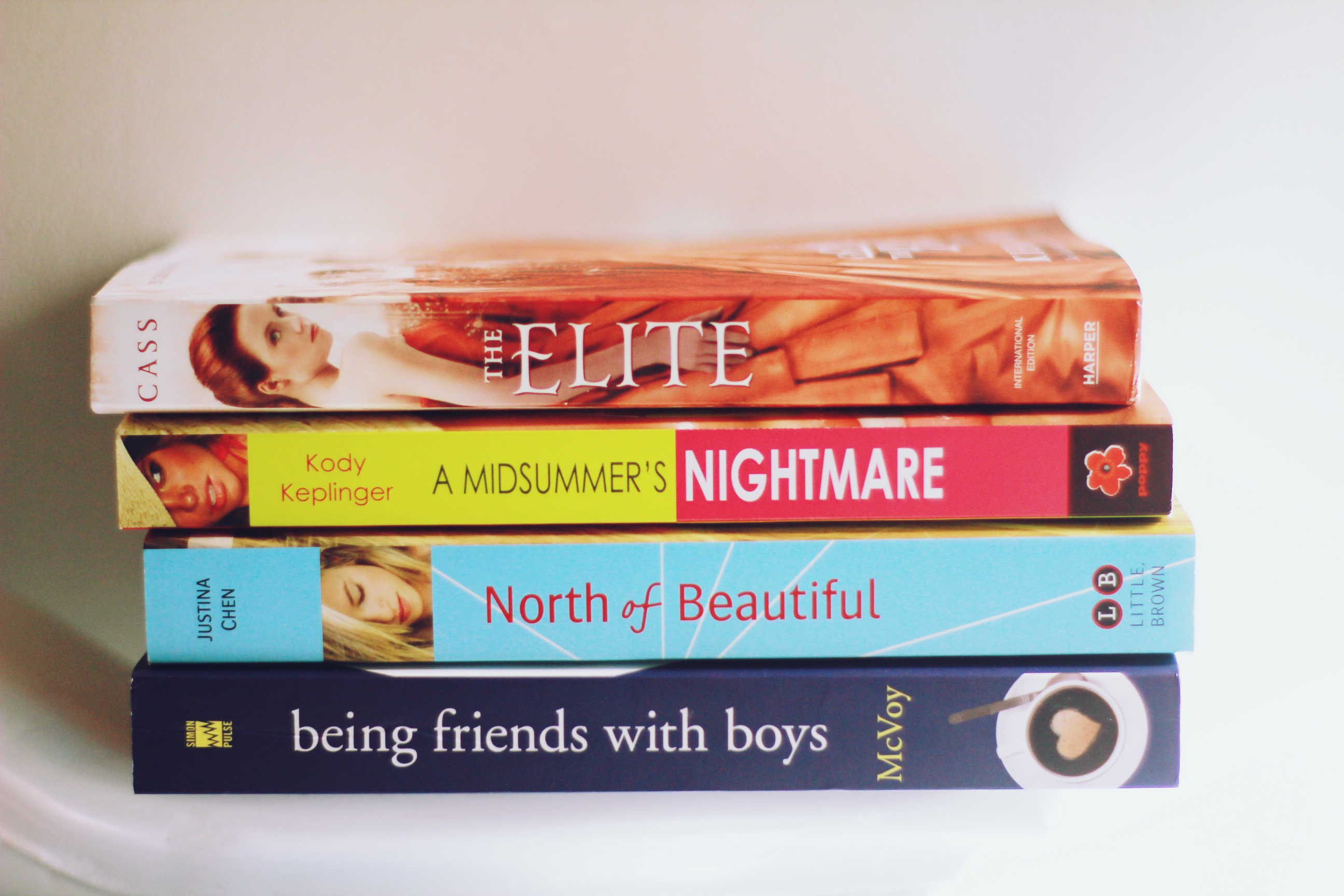 Bought:
1. Kiera Cass – The Elite
2. Kody Keplinger – A Midsummer's Nightmare
3. Justina Chen – North of Beautiful
4. Terra Elan McVoy – Being Friends with Boys
I think this is a pretty great YA pile, don't ya think?
I'm already reading The Elite and loving it! So many happenings going on here! And I am just so freaking psyched to MEET KIERA CASS on Saturday. I am already preparing my squeals! (Btw, who's going?)
As for the other books, I have a love for Keplinger (because of The DUFF) and I've been wanting to read North of Beautiful and Being Friends With Boys since I see it all the time at our local bookstore. Have you read them? Share your thoughts and comment below! (I have no clue if these books are good or not, although I really hope they are)
Also, I've decided the to include e-galleys I've recently received! Check 'em out: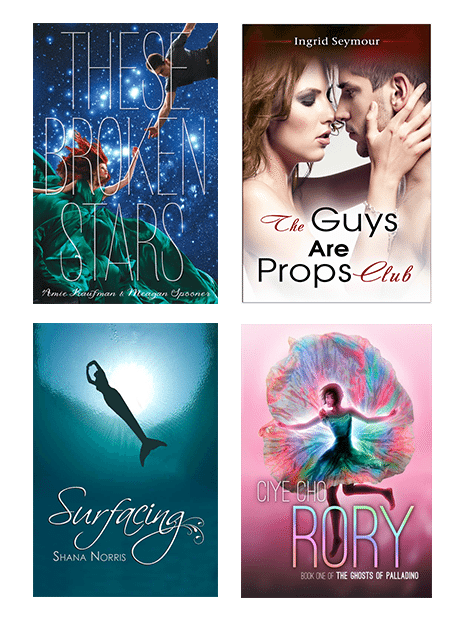 1. Amie Kaufman & Meagan Spooner – These Broken Stars
2. Ingrid Seymour – The Guys Are Props Club
3. Ciye Cho – Rory
4. Shana Norris – Surfacing
Thank you so much, Netgalley, Disney Book Group, Victory Editing,  Ciye Cho, Ingrid Seymour and Dianne from Oops! I Read A Book Again!
I am so excited to read and review them! Oh, btw. Let's be friends on twitter!