I think I'm pretty lucky when it comes to finding bargain books! I visited Book Sale, a local shop with discounted books, this week and bought some really cheap steals: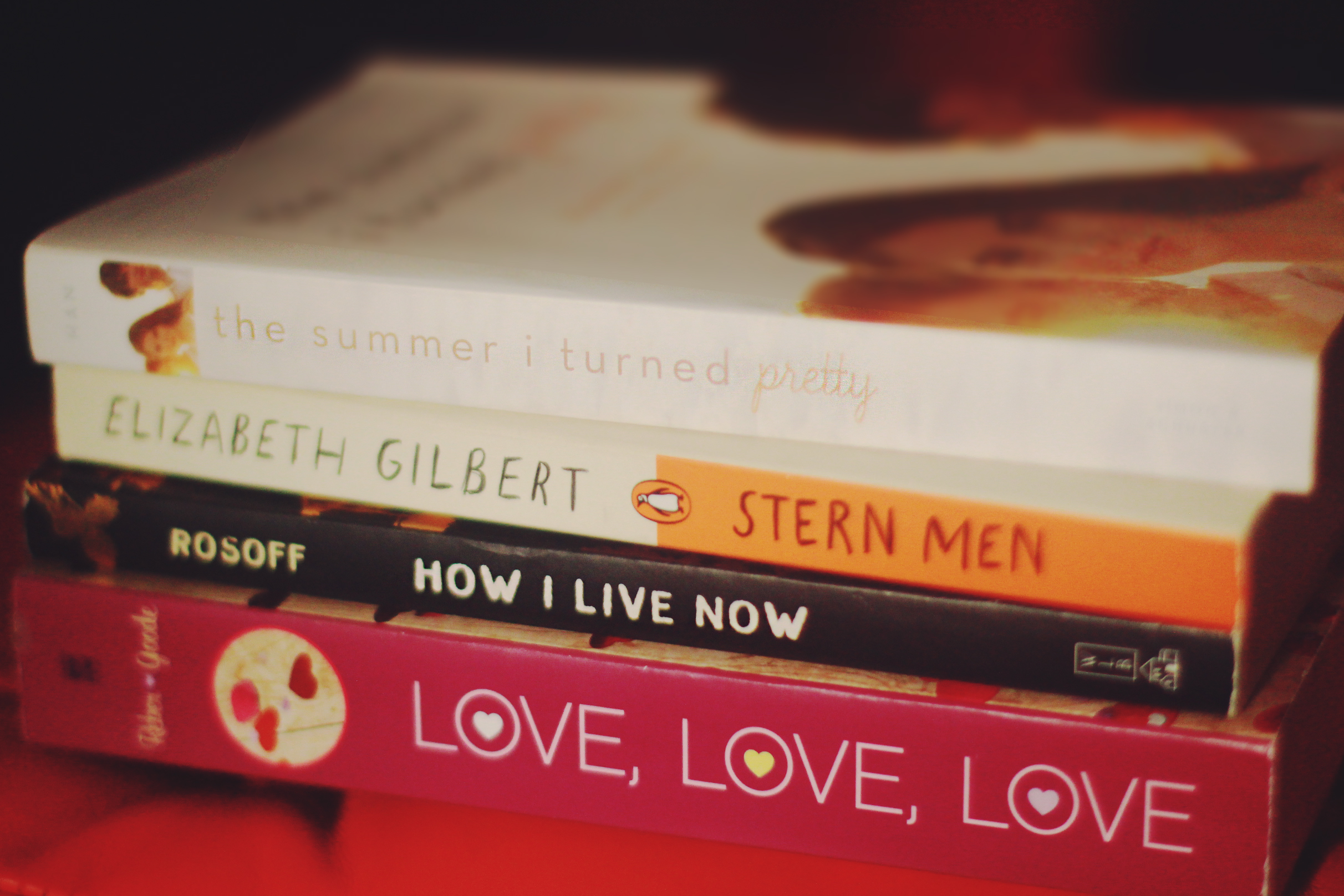 1. Jenny Han – The Summer I Turned Pretty
2. Elizabeth Gilbert – Stern Men
3. Meg Rosoff – How I Live Now
4. Deborah Reber & Caroline Goode – Love, Love, Love
I've already read The Summer I Turned Pretty before! In fact, I've read the whole series. Sadly, I only had actual copies of  the second and third book. I was really happy to have found a copy of the first book at Book Sale since I've been looking to complete my collection.
I squealed so much when I discovered Meg Rosoff's How I Live Now and got it for only Php50 (that's about a dollar or so)!!! If you don't already know, How I Live Now was recently made into a film and is coming out soon. The movie stars Saiorse Ronan, who I just adore so much! I better read this in time for the movie.
The other two books, I pretty much bought out of a whim. I haven't read Elizabeth Gilbert's Eat Pray Love but I've always been curious why it was so popular. I've never seen the whole movie either so I have only a slight clue what the story was about. I found the cover of Stern Men really cute and simplistic though so I decided to get the book. I'll probably have my mother read it first and check out if it's any good. (I do that sometimes, especially when it comes to adult books) Love, Love, Love looks like a cute read although I'm not sure I'll be reading it any time soon.
My digital bookshelf is also overflowing with new ebooks! Check 'em out!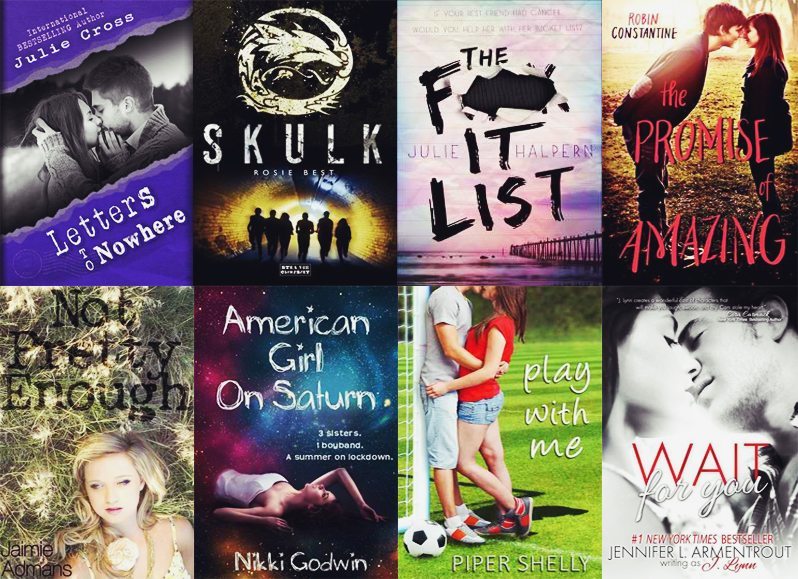 1. Julie Cross – Letters To Nowhere (For review)
2. Rosie Best – Skulk (From Netgalley)
3. Julie Halpern – The F-It List (From Netgalley)
4. Robin Constantine –  The Promise Of Amazing (From Edelweiss)
5. Jaimie Admans –  Not Pretty Enough (For blog tour)
6. Nikki Godwin – American Girl On Saturn (For blog tour)
7. Piper Shelly – Play With Me (For blog tour)
8. J. Lynn – Wait For You (Bought)
Thanks to Julie Cross, Netgalley, Strange Chemistry, Feiwel & Friends,  Edelweiss, Harper Collins, Jaimie Admans, Nikki Godwin and Piper Shelly!
I recently finished reading Letters To Nowhere and damn, it is such a sweet read! I'll post a review soon. Don't forget that tomorrow is Swoon Worthy Saturday! Come back and check out who I'll be featuring then. (Oh and SWS is a meme now! Join the fun here.)