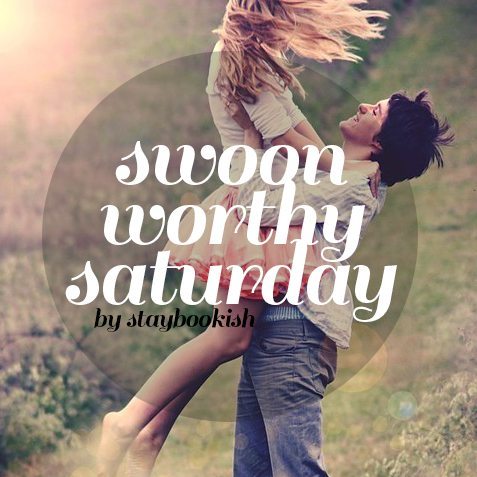 Saturday is a day for swooning. Swoon Worthy Saturday is a weekly meme where in we present a fictional boy who has swept us off our feet, given us butterflies, made our heart do acrobatics and driven us absolutely crazy! (Join the fun here.)
This lovely saturday, I shall introduce to you Étienne St. Clair from Stephanie Perkins' Anna and the French Kiss!!!!
The Gist of Étienne St. Clair:
1. English French American Boy Masterpiece
2. Short stature, lovely teeth, dark brown beautiful musician hair
3. His "head is always in history books the size of dictionaries" (A history nerd? How cute is he?)
4. He's "the kind of person who radiates a natural magnetic field, who everyone is drawn to, who everyone is dazzled by"
5. He's smart, funny, polite, good-natured and all in all- a great person to be with
6. I repeat- gorgeous + accent + perfect hair… are you seriously not in love yet?
Étienne's Swoon Worthy Moments slash Quotables:
"If you ask me to kiss you, I will," he says.
His fingers stroke the inside of my wrists, and I burst into flames.
"Kiss me," I say.
He does.
xx
"You're the most incredible girl I've ever known. You're gorgeous and smart, and you make me laugh like no one else can. And I can talk to you. And I know after all this I don't deserve you, but what I'm trying to say is that I love you, Anna. Very much."
xx
"Say my name again," he whispers.
I close my eyes and lean forward. "Étienne."
He takes my hands into his.Those perfect hands, that fit mine just so. "Anna?"
Our foreheads touch. "Yes?"
"Will you please tell me you love me? I'm dying here."
xx
"Most people would run."
"I'm not most people."
I smile. "I know. But you still have to promise."
His eyes lock on mine. "Anna, I promise that I will never leave you."
My heart pounds in response. And Étienne knows it, because he takes my hand and holds it against his chest, to show me how hard his heart is pounding, too.
xx
Do I even need to say anything? Étienne is perfection!!!!!!! Have you read Anna and the French Kiss yet? Did you love it too? Did you love Étienne as much as I did? Any gorgeous trait of his that I forgot to mention? Do share!
Who's had you swooning lately?
Leave your link at the comment section!