It's been a crazy week for me, full of so many new books. Too bad I couldn't read any of them because I've been busy catching up with school work. But I'll definitely makeup for that this weekend! Excuse me while I drown in all the awesome reads I got this week: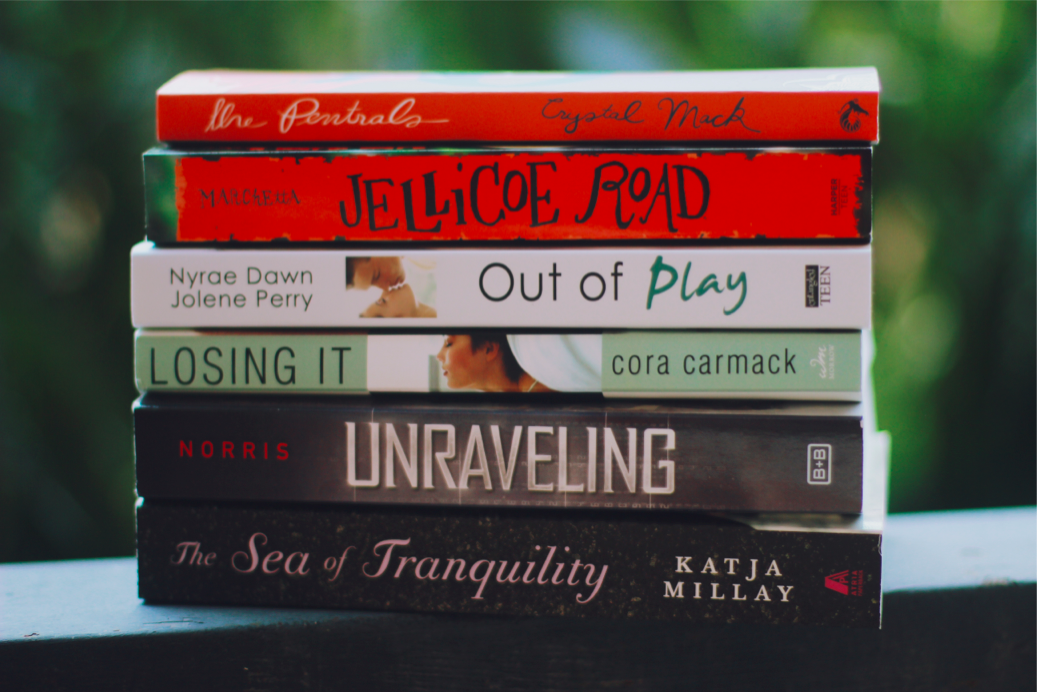 1. Crystal Mack – The Pentrals (For review)
2. Melina Marchetta – Jellicoe Road (Bought)
3. Nyrae Dawn & Jolene Perry – Out Of Play (Bought)
4. Cora Carmack – Losing It (Won)
5. Elizabeth Norris – Unraveling (Bought)
6. Katja Millay – The Sea Of Tranquility (Bought)
I dropped by Fullybooked just to check if the book I ordered had come already. Apparently, it's still on its way. I ended up perusing Fullybooked's shelves and trying to control my *grabby hands* from getting all the lovely new books! Obviously that didn't work though. I blame Out Of Play (which I just couldn't not buy) and my I'm-already-spending-might-as-well-just-empty-my-wallet mentality.
If you guys don't follow me on Twitter, you probably don't know this: I received my first ever book mail! Here's what was in it: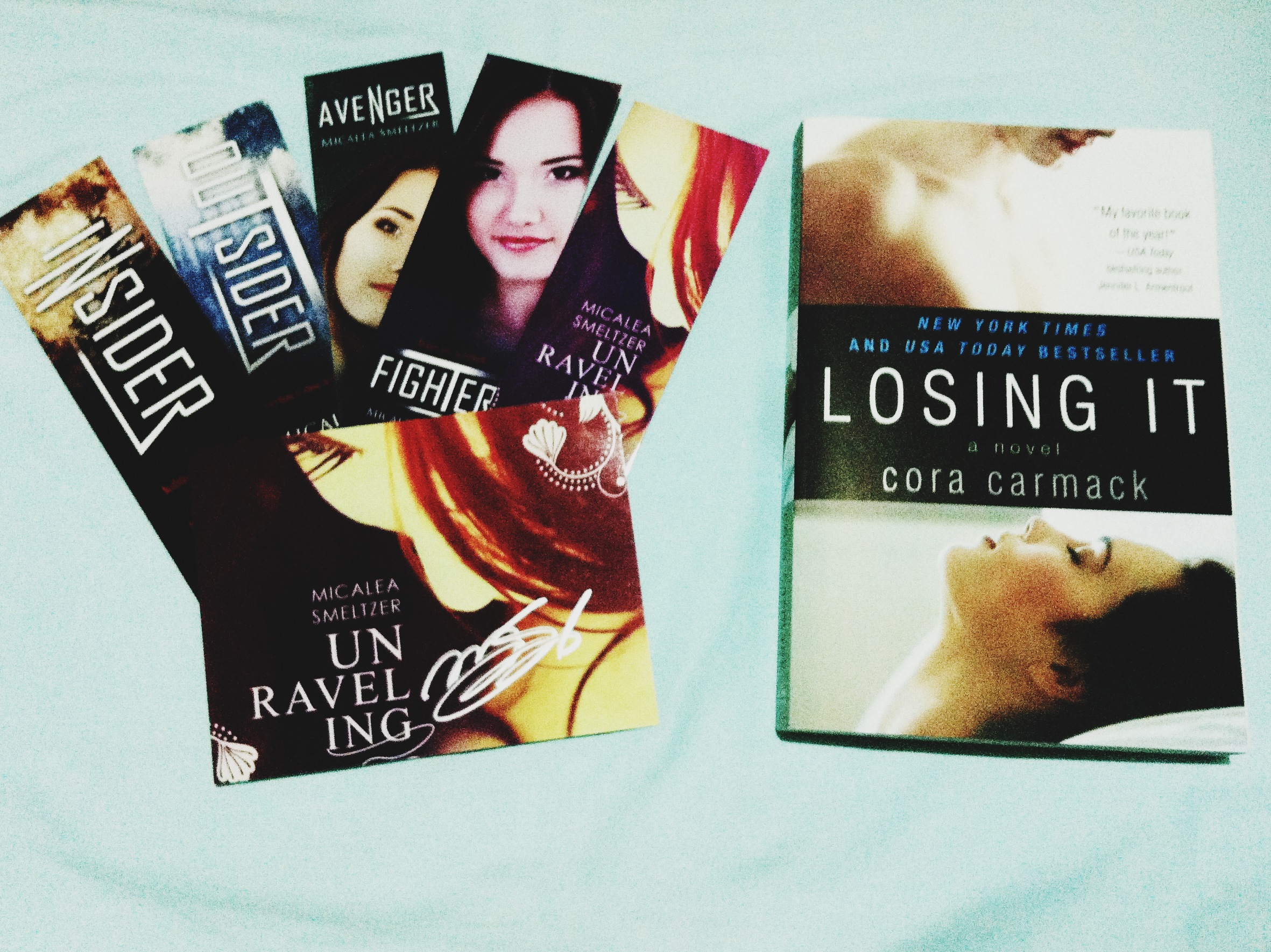 I won some swag and a signed copy of Losing It from a giveaway! I just wanted to say thank you so much to Micalea Smeltzer!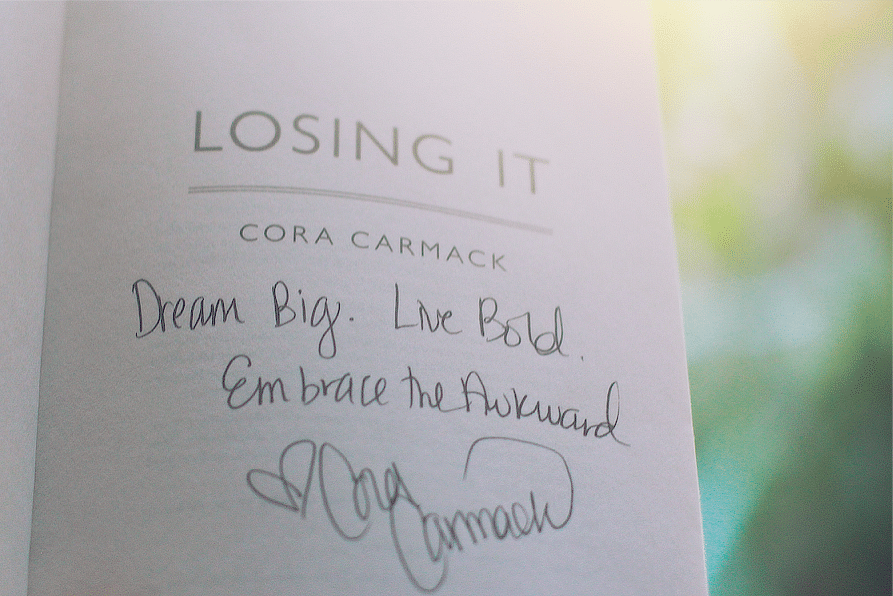 Gahhhh, I still cannot believe I have something signed by Cora Carmack! I'm just so happy!
What's crazier than getting your first ever book mail? Getting your second one the day after. Yep, true story. Anyway, The Pentrals looks so pretty! I love illustrated covers!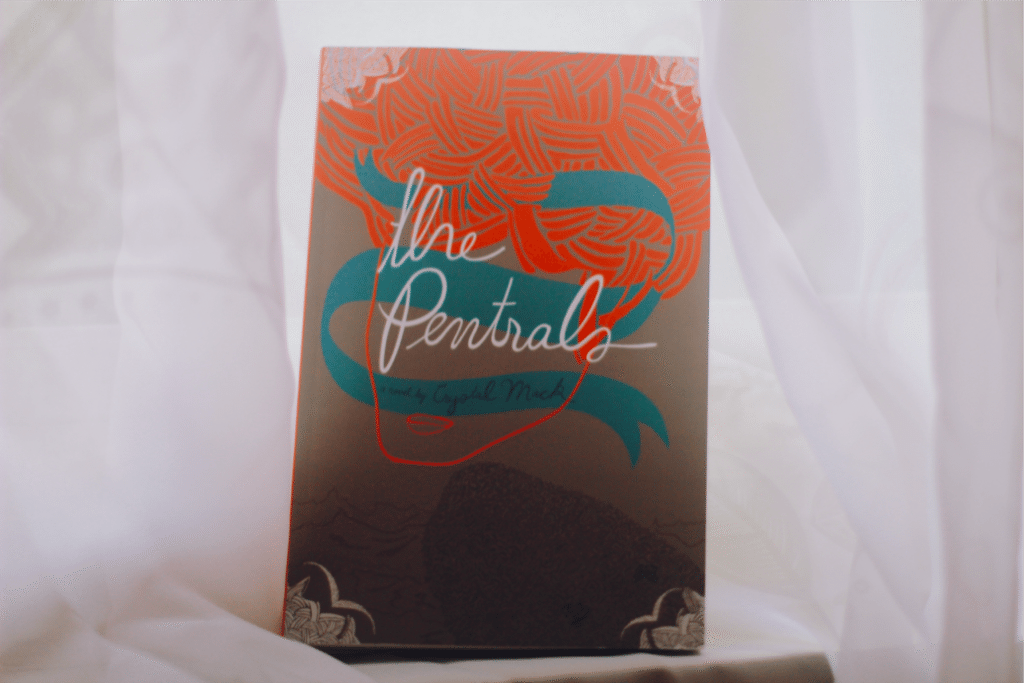 Thank you so much for the advanced copy, Gary Mack from Apologue Entertainment!
You guys will not believe all the ebooks I got this week. I didn't even expect to get approved for most of these. Anyway, here are the latest additions to my digital bookshelf: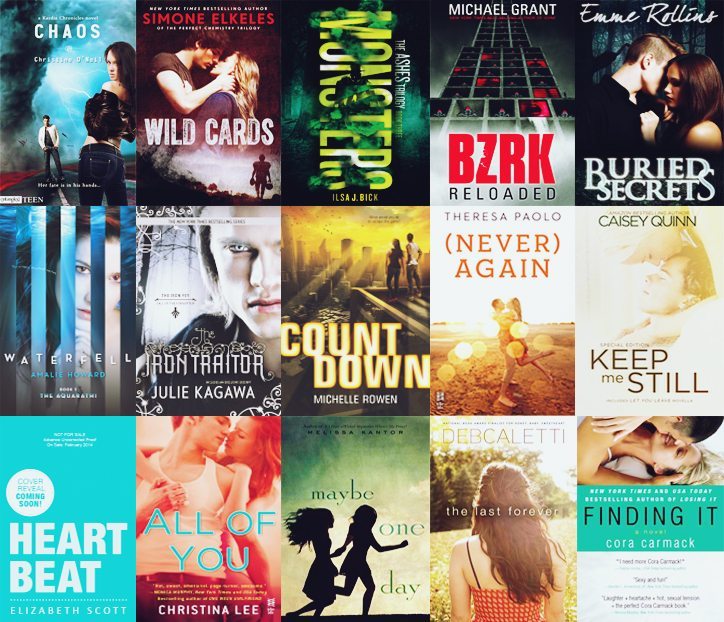 From Netgalley: All Of You, Wild Cards, Monsters, BRZRK Reloaded, Waterfell, Iron Traitor, Countdown, (Never) Again, Heartbeat
From Edelweiss: Maybe One Day, The Last Forever, Finding It
Other eARCs for review: Chaos
Bought from Amazon: Keep Me Still, Buried Secrets
Thank you Netgalley, Edelweiss, William Morrow Paperbacks, HarperCollins Children, Simon Pulse, PENGUIN GROUP Berkley, Harlequin TEEN, Bloomsbury Publishing Plc, Entangled Publishing!
Ahhhh, so many books to read! No pressure though because I'm really psyched about reading each and everyone of them! Now, what to read next? (Seriously, I need help here guys)
How about you? What awesome books did you get this week?