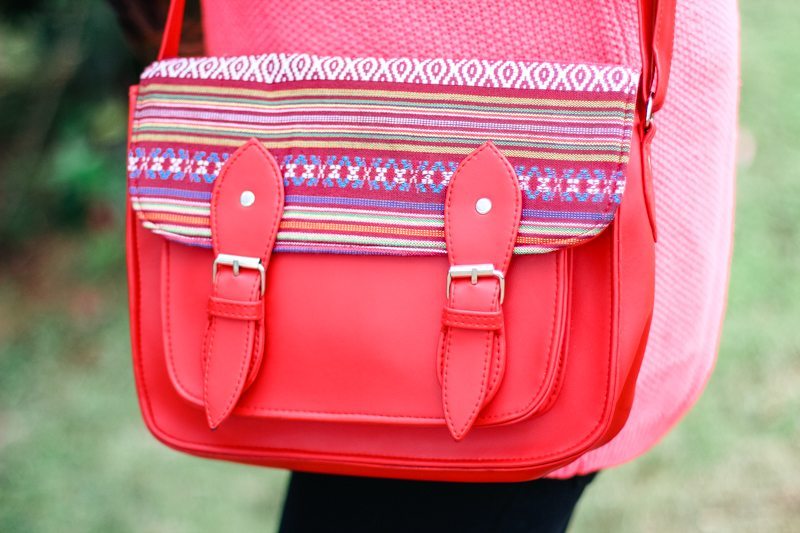 Being a bag addict, I love having variety in my collection–totes, rucksacks, sling bags. Of course, I also love having bags in different colors. I'm especially fond of this bright red satchel with a tribal print flap. It's just the perfect size for carrying my current read! Check out the book in my bag!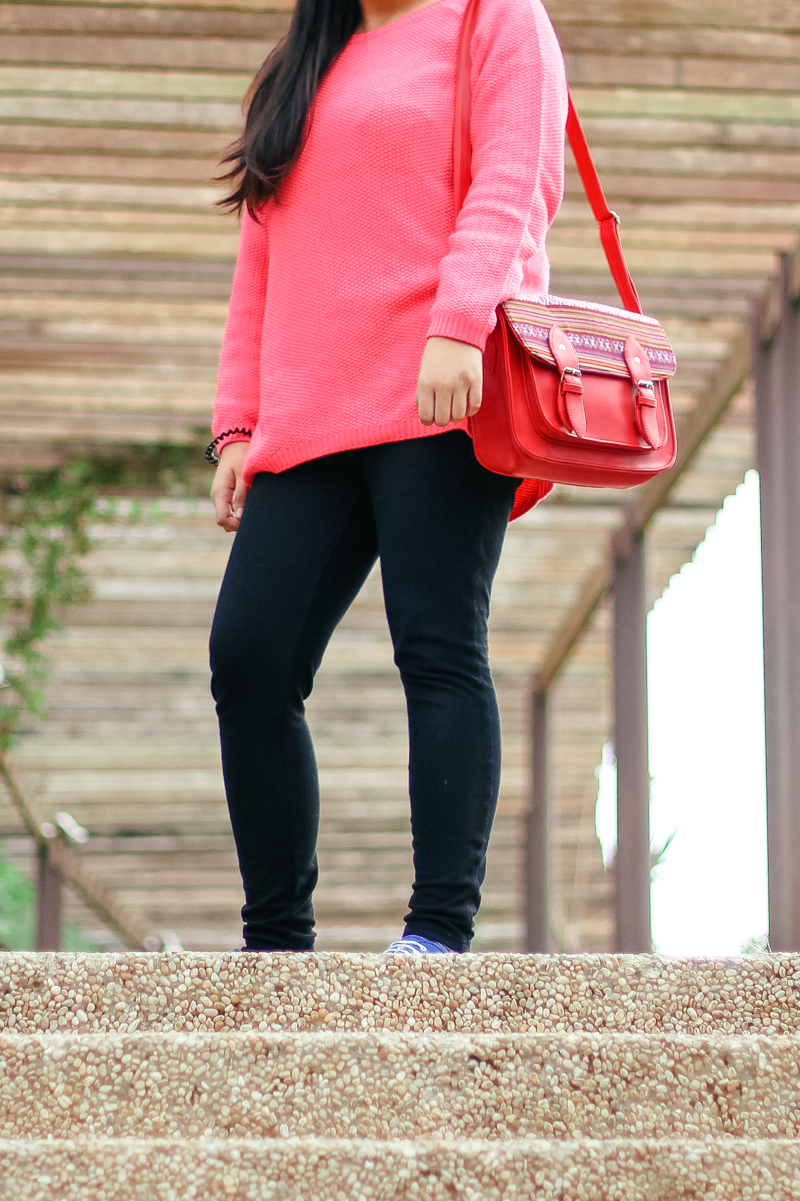 These are actually old shots from a trip up north last year. It was chilly then, compared to the hot summer I'm experiencing at the moment in Manila, so I was wearing my bright pink pullover. Yes, this post is called The Bright Edition for a reason.
Book In My Bag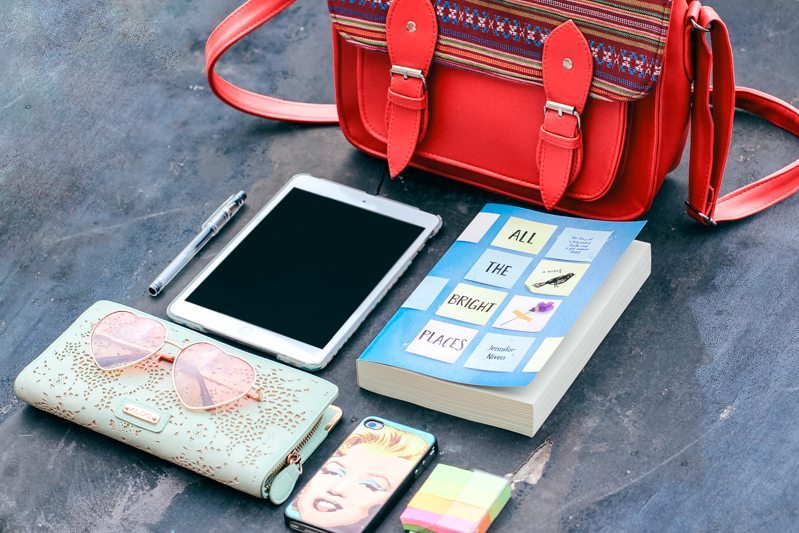 Theodore Finch is fascinated by death, and he constantly thinks of ways he might kill himself. But each time, something good, no matter how small, stops him.
 
Violet Markey lives for the future, counting the days until graduation, when she can escape her Indiana town and her aching grief in the wake of her sister's recent death.
 
When Finch and Violet meet on the ledge of the bell tower at school, it's unclear who saves whom. And when they pair up on a project to discover the "natural wonders" of their state, both Finch and Violet make more important discoveries: It's only with Violet that Finch can be himself—a weird, funny, live-out-loud guy who's not such a freak after all. And it's only with Finch that Violet can forget to count away the days and start living them. But as Violet's world grows, Finch's begins to shrink.
 
This is an intense, gripping novel perfect for fans of Jay Asher, Rainbow Rowell, John Green, Gayle Forman, and Jenny Downham from a talented new voice in YA, Jennifer Niven.
The book in my bag right now is All The Bright Places, which I'm reading just in time for Jennifer Niven's signing tomorrow! Her book tour in the Philippines already started today and tomorrow she'll be stopping by my city. I'm really enjoying her prose so far (halfway through the book already) so I'm definitely excited to meet her soon.
What Else Is In My Bag?
Bright neon post-its ・ iPhone ・ iPad ・ Wallet ・ Sunglasses ・ Pen
That's pretty much it. I don't keep a lot of things in my bag and I don't have any essentials, except for my phone and wallet. And a book to read of course. I'm hoping to finish All The Bright Places tonight so I can discuss it with friends at tomorrow's event. If you'll be attending too, let me know!
Your turn! What book is in your bag right now?