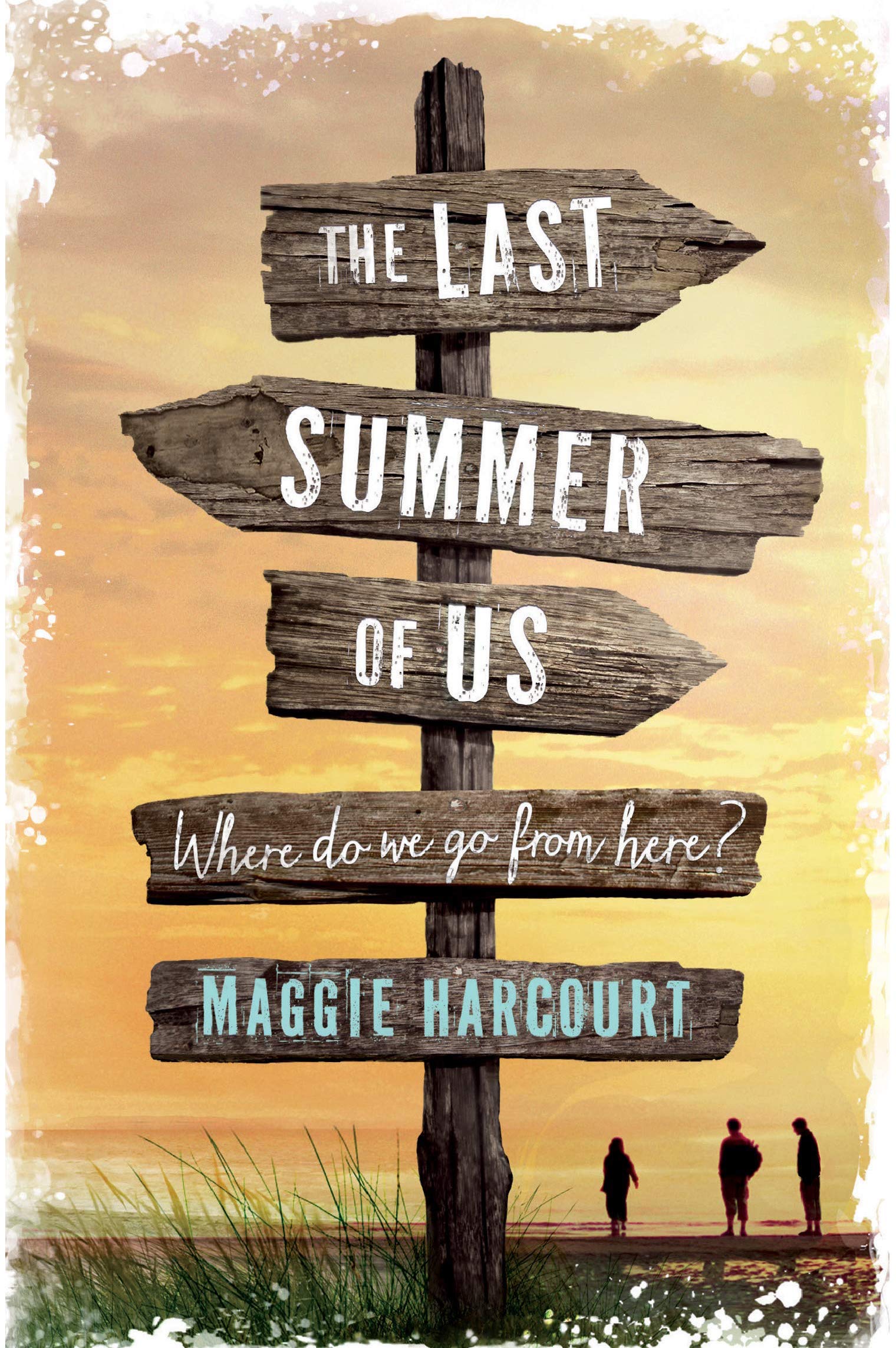 The Last Summer of Us

by Maggie Harcourt

Published by Usborne Publising on May 1st 2015

Finished copy from Publisher

Purchase on

Amazon

・

Fully Booked
Synopsis
Limpet, Steffan and Jared. Three best friends crammed into a clapped-out rust bucket of a car on a whirlwind road trip to forget their troubles and see out the end of the summer. But no matter how far they drive, they can't escape the hidden secrets and slow-burning romance that could upset the balance of their friendship – perhaps forever.
Do you know that feeling when you realize a book was meant for you to read? Well, The Last Summer of Us made me feel just that. Seriously, if Maggie Harcourt hadn't already written this book, I would've had to eventually just because I needed this story in my life like yesterday. But she did write it– beautifully I might add– and I'm so glad.
It was impossible for The Last Summer of Us not to become my new favorite book. It just had so many aspects that I love packed into the story, namely:
Summer Adventures & Road trips
I'm super obsessed with books set on the road and in the summer time. For real, I sometimes wish every contemporary I read has a summer road trip. In The Last Summer of Us, three best friends decide to hit the road after Limpet's mother's funeral. Her life turned upside down, she needs to get away for a while. But the trip she takes with Jared and Stefan is more than just a fun excursion to ignore her grief. Instead, it's a journey of embracing friendship, healing scars and moving on.
Perhaps I'm not made of glass after all. Perhaps I'm made of something stronger.
Friendship & Family
Losing a family member is a heartbreaking experience to go through. Having friends to lean on when you're mourning is such an important thing and I was glad that Limpet had her boys by her side. I really loved the dynamic between Limpet, Jared, and Steffan as well as how eloquently their characters are painted and developed. Moreover, I love the way The Last Summer of Us portrays the bond between them. Together, the trio learns about growing up and facing not only the past but also the future.
We started with a funeral. It ends with a wake. Our wake: Steffan, Jared and Limpet's. The paradox that somehow worked. This is how we bow out. This is where we end. When we look back– and we will– this will be the moment we see. This is the ending and the beginning. This is all of it. All the mess and all the masks forgotten. All our scars charted and mapped. This is what it always was, what it was always going to be.
Sweet & Slow-Burn Romance
At first, I was worried. One girl and two guy best friends? It seemed like a recipe for a love triangle. But thank god there wasn't one. Halfway through the book, it's easy enough to distinguish the love interest because of the palpable chemistry between him and the main character. I'm prone to swooning over slow-burn romances and the one in The Last Summer of Us left me twitterpated and drawing hearts on the pages.
He smells of beginnings. Beginnings set in motion a long time ago and overlooked. Beginnings which no number of endings could bury.
Lovely Writing & Strong Voice
I pretty much vandalized my copy of this book with all the margin notes I wrote about how I absolutely loved the writing. Harcourt's prose is emotional and punchy and the narrative is so real and compelling. I held my breath from the first page to the last and when I finished reading, I took a moment to revel in this beautiful, hopeful story.
We are not our histories, however deep they cut or however much they scar us. Whatever guilt we feel, rightly or wrongly, whatever baggage we carry, it is not all that we are.

I did not bury myself with my mother.

I am more. I am me.
The Last Summer of Us completely surprised me. I didn't expect to finish it in one sitting and fall in love with it. I found it to be such a wonderful, touching read not to mention such a powerful book about friendship, family, and grief. I highly recommend it!
Have you read The Last Summer of Us? Are you a fan of slow-burn romances and books about best friends?