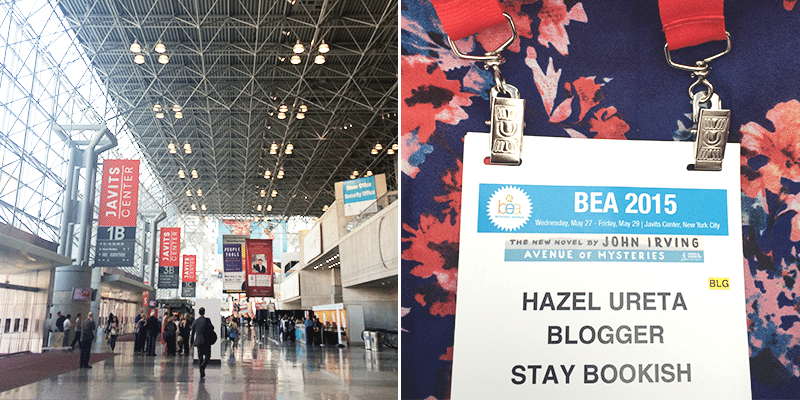 Today, my lovely readers, I'm talking about the wonderful experience that was my first time at BookExpo America! Y'all know how excited I've been for it and if you follow me on social media you also probably have a clue of how much fun I had. This week, you're getting the full details of my entire BEA adventure. The recap will be in parts per day and each time, there will be a giveaway for you! So, without further ado… 
BEA Day 1 & Blogger Con
I woke up early that morning and went to the shuttle pickup at Marriott to Javits. The shuttle arrived later than its supposed 7am schedule which was ugh but it was fine because I met a lovely couple- veterans of BEA who talked to me about what to expect when I get there. On the way to Javits in the shuttle, I already got to chat with some fellow bloggers, Jen of Library of a Book Witch and Ariana of The Bookmark PR.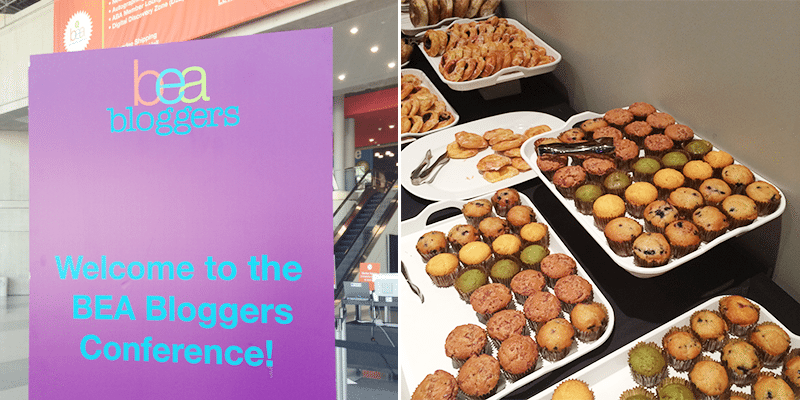 When we arrived at Javits *cue internal screaming: I'M HERE THIS IS REAL THIS IS HAPPENING*, we got our badges and then headed for the Blogger Continental Breakfast together. We also met Kel of Booked Til Tuesday then. Finally, my designated BEA buddy, Louisse of The Soul Sisters, arrived and joined us.
After awhile, the keynote session began. Thea James of The Book Smugglers moderated the panel consisting of: Kameron Hurley, Ron Hogan and Patty Chang Anker. Their discussions were insightful ranging from topics about blogging schedule, obligations but more importantly what the future holds for book blogging.
During the time we were at the Blogger Con keynote, the line for Truthwitch and the exhibit hall was building up. Since both Louisse and I really wanted to make sure we get a spot for the Truthwitch signing, we lined up at around 10am (the line was already very extensive!) even though the exhibit hall wouldn't open until 1pm. The wait wasn't all that long because we hung out with a fabulous group of bloggers from: Tawney of Twinning for Twins, Kathy of A Glass of Wine, Jess of Read My Breath Away (who I got to work with on her blog design!), Ciara of Lost at Midnight and Tabitha from Tabitha's Book Blog.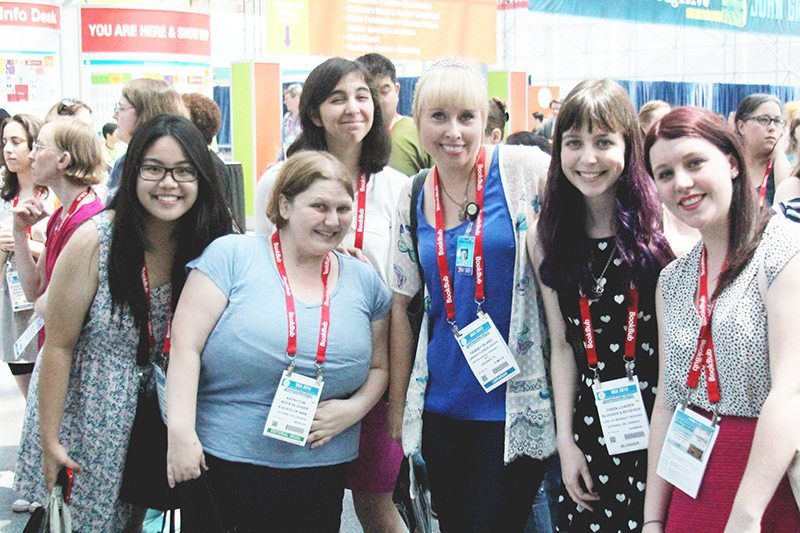 When the showfloor finally opened, everyone was in a mad (and by mad I mean insane almost-stampede) rush and people were running to the Macmillan booth like hell and Louisse basically had to drag me because I'm a slowpoke. Looking back, that moment truly was so comical and just really crazy. Thankfully, we both secured tickets for the Truthwitch signing and it was just such a huge relief.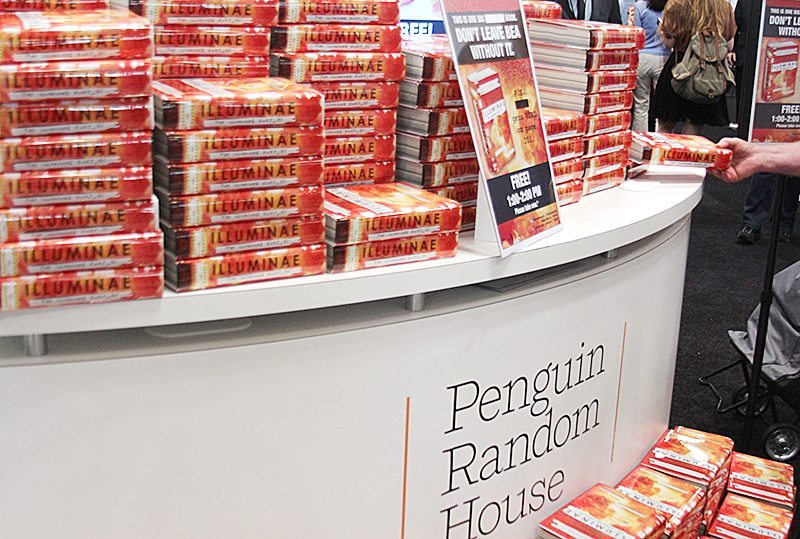 Louisse and I looked around the exhibit hall after that, first stopping by the Penguin booth to grab Illuminae. Those books went by really fast but I think they actually had many stocks and were just reserving it for the next days. I'm thankful for the free wifi at Javits because at some point I lost Louisse while checking out the other booths. I was just so easily distracted by the pretty books! In the single hour that I trudged through the exhibit hall, I already had two bags of books. I don't even know how that happened.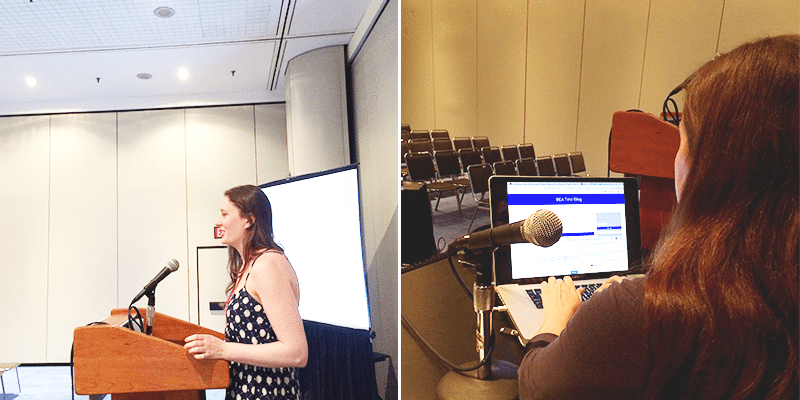 Around 2pm, I went back to the BloggerCon area, where my panel with Ashley of Nose Graze and Stephanie of These Paper Hearts, Going Beyond Blog Formatting, was supposed to be. I met Ashley and her mom, then Stephanie shortly after, and we got ready to begin. Since our session overlapped with exhibit hall hours, the attendance wasn't as great as the morning panels which was disappointing. We still had a great panel though because our slides, which we worked together on, were well-prepared.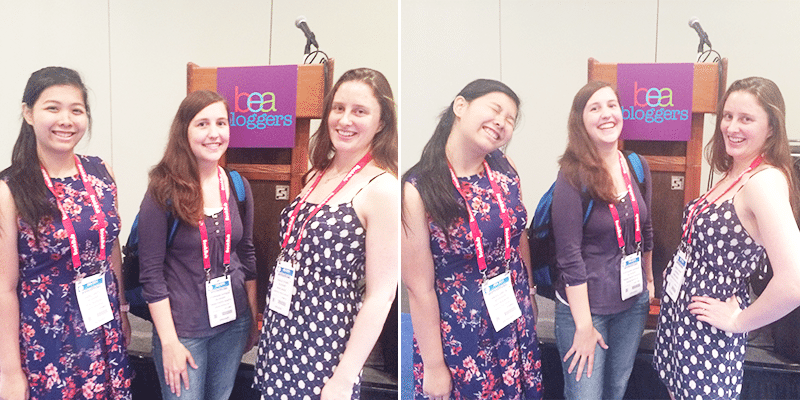 Ashley and Stephanie are both coding rockstars and it was such an honor to have been able to speak with them. Our audience, though not very huge, was participative at least when Stephanie quizzed them. I think those who attended really acquired some great info about how they can use coding with their blogs- and well, too bad for those who didn't LOL. If you missed our panel and you're interested in learning about what we discussed, you can access our slides on Ashley's BEA page.
When I went back to the show floor, I lined up for the Truthwitch signing which was still ongoing then. It was so lovely to see Susan Dennard, who was obviously excited about the so far great turnout of her upcoming book. She was super sweet, told me I was hardcore for coming all the way to from the Philippines for BEA and even signed some bookmarks for me even though she was being hurried. (I was #32 and got my book signed at half past 3pm so Susan still had 60+ books to sign even though her schedule was only until 4pm.)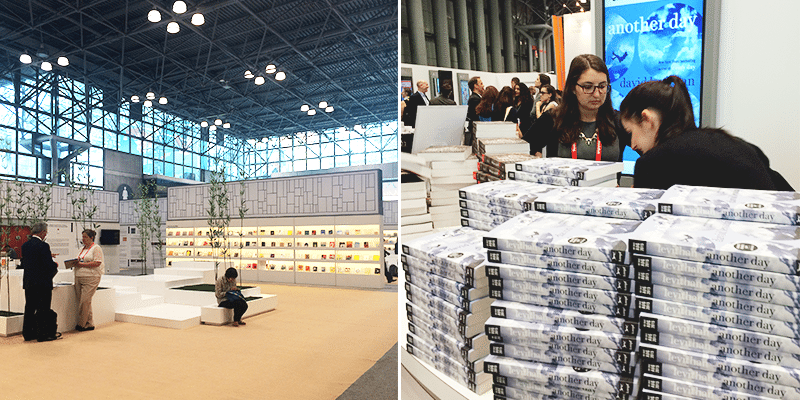 I went around the exhibits again, chatted with some publicists, got some galleys I really wanted and explored the China section. When my feet were finally too tired from walking around the BEA show floor and my arms were aching from the heavy bags of books, I went back down to the Blogger Con area where they had popcorn and drinks. I didn't go back after that and instead took the shuttle back to my hotel.
I think the first day was the craziest for me- in terms of number of books I got (30! Just check out my BEA 2015 haul.) and just the general madness when they opened the show floor. Weirdly enough, I wasn't that tired from it and even was able to watch a broadway show after. Anyhow, watch out tomorrow for my Day 2 recap! Oh and here's a giveaway of one of the ARCs I got from my first day at BEA, Siren's Fury by Mary Weber!