Hi, lovely readers! I am so completely psyched to be here today and have this wonderful opportunity to show you the cover for Liz Czukas' new novel! Without saying anymore, let me present to you the awesomeness that is Top Ten Clues You're Clueless!
Top Ten Clues You're Clueless by Liz Czukas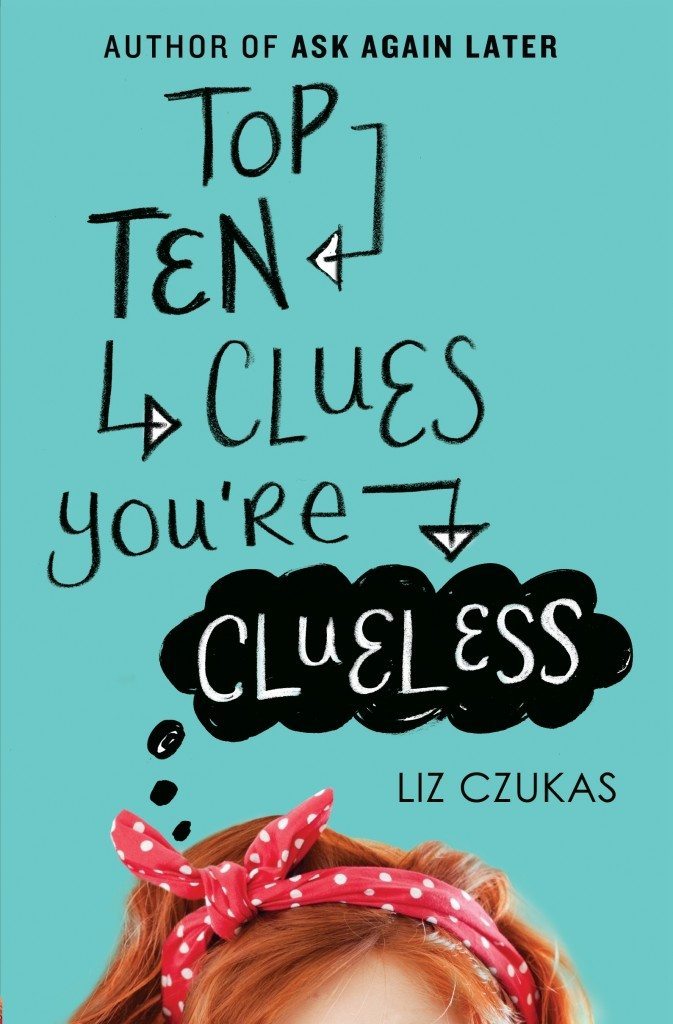 **Please link back to this blog post, if you share the image elsewhere! Thank you!**
Synopsis:
Top Five Things That Are Ruining Chloe's Day
5) Working the 6:30 a.m. shift at GoodFoods Market
4) Crashing a cart into a customer's car right in front of her snarky coworker Sammi
3) Trying to rock the "drowned rat" look after being caught in a snowstorm
2) Making zero progress with her crush, Tyson (see #3)
1) Being accused—along with her fellow teenage employees—of stealing upwards of $10,000
Chloe would rather be anywhere than locked in work jail (aka the break room) with five of her coworkers… even if one of them is Tyson. But if they can band together to clear their names, what looks like a total disaster might just make Chloe's list of Top Ten Best Moments.
Expected release: December 9, 2014
Don't forget to add Top Ten Clues You're Clueless to your goodreads shelves!
Aren't Liz's covers just fabulous? Don't you just love them? Check out my review for Ask Again Later and make sure to add the book to your goodreads shelves as well!
Want a chance to win a copy of Ask Again Later and some cool swag? Giveaway is open internationally! Enter through the rafflecopter widget below!
Author Bio: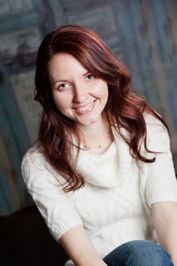 Liz Czukas is a freelance writer (on sometimes sad or boring topics), and also writes books for young adults (which are rarely sad and full of kissing). Before that, she was a nurse and she still kind of misses starting IVs.
She lives outside Milwaukee, WI with her husband, son and the world's loudest cat. She types too loud (according to her husband), spends too much time on the Internet, and can't get enough of disaster movies. There is *always* a song stuck in her head, and she once won a hula-hoop contest.