Remember how I really adored Lily Paradis and her NA debut, Ignite? Ever since, I've been looking forward to more from Lily and now, I'm yet again given another opportunity to share a cover reveal for her new and much darker NA book: VOLITION. Check it out! 
Scroll down!
.
.
.
.
.
.
.
.
.
.
.
.
▽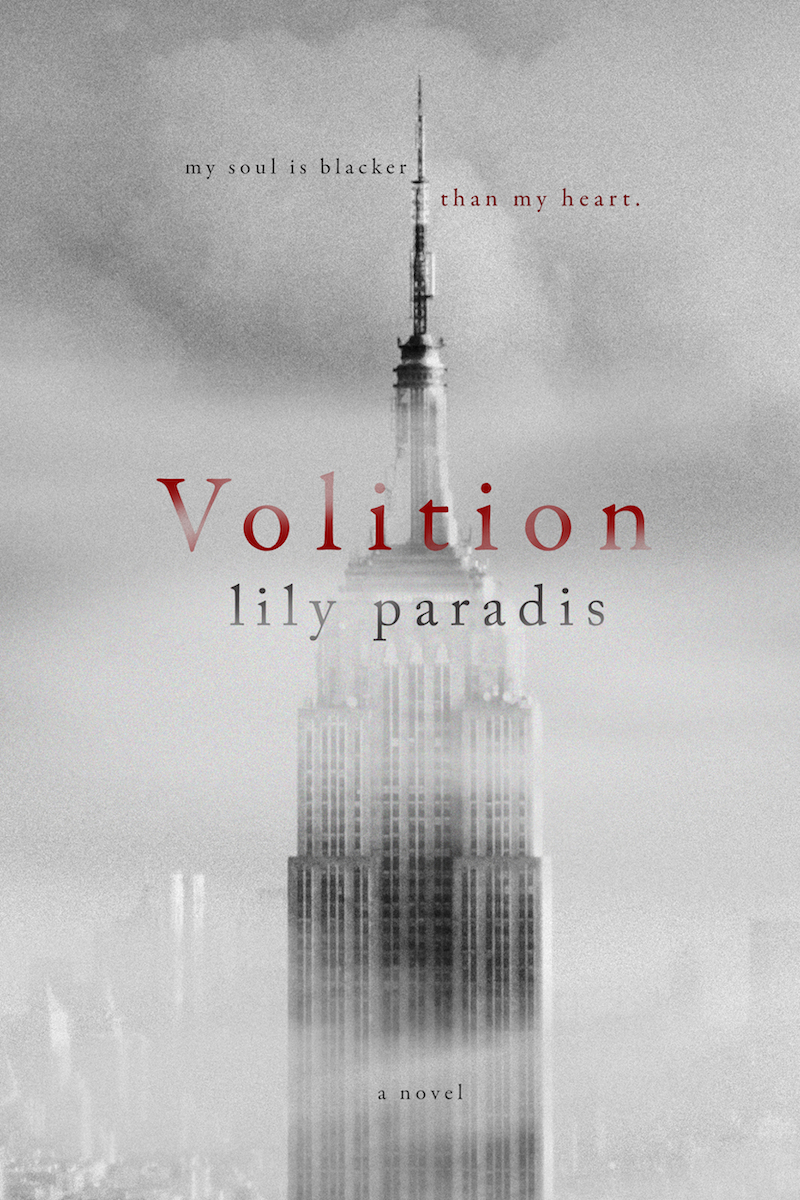 Volition by Lily Paradis
"I look up into the sky to see all of the drops falling on the ground before they make contact. I realize the drops have more in common with me than I think. We're all just falling until we're not falling, and we don't really have a choice where we land."

– Excerpt from Volition
Synopsis:
You know that feeling in the pit of your stomach that stays with you, then tears you apart slowly at first, and all at once shreds every fiber of your being?
It's because you're contradicting the universe.
Everything lines up so perfectly that you couldn't have imagined it to work out any better, but then you have to go and do everything humanly possible to ruin it because you can't stand to have it go right?
That's what I did.
I did it because there's a darkness that surrounds me, and I think I want it there. My name is Tate McKenna, and my soul is blacker than my heart.
Expected Release:
February 9th, 2015
You can also preorder it on Amazon or preorder signed paperback copies through this form! To find more information about Volition, Ignite, and Lily's other upcoming releases at www.lilyparadis.com. Hope y'all like Volition's lovely simplistic cover and wanna give it a read as well!