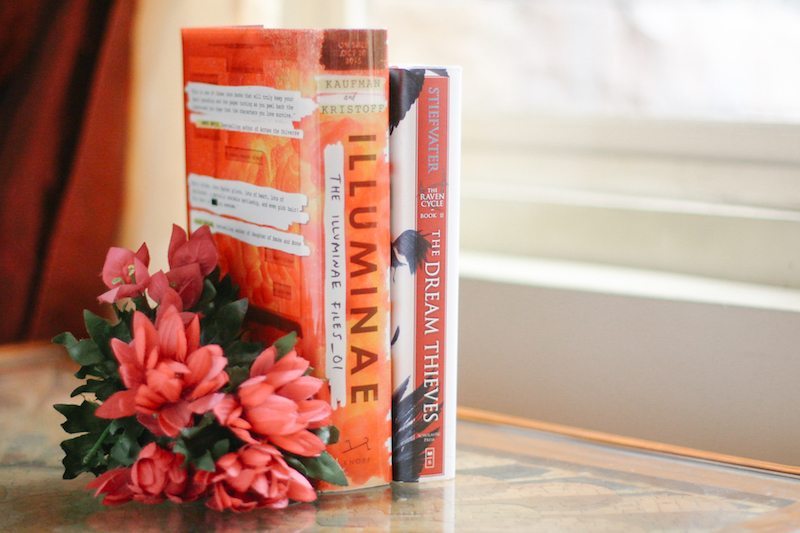 Epic Recs is a feature hosted by Judith from Paper Riot and Amber from Books of Amber where book lovers recommend books to each other. Basically, book-pushing at its finest.
In 2015, my good friend, Joséphine of Word Revel, and I partnered up and started recommending each other books. We're back at it again this 2016 and have picked some seriously amazing reads.
Illuminae 
by

 Amie Kaufman & Jay Kristoff
This morning, Kady thought breaking up with Ezra was the hardest thing she had to do.
This afternoon, her planet was invaded.
Hands down one of the best books I read last year and one of my most favourite sci-fi books ever! The format is so unique, the story is a thrill ride, and the snarky characters were entirely wonderful. I was completely blown away by this one so I just couldn't help but give Joséphine a gentle push to read it already when I found out she has yet to pick up her copy.
If you could steal things from dreams, what would you take?
Ronan Lynch has secrets. Some he keeps from others. Some he keeps from himself.
One secret: Ronan can bring things out of his dreams.
I read The Raven Boys way back and really liked it but delayed reading this one because I like marathoning series and the wait for the rest of the books was very long at the time. Now that The Raven King will be out this year, Joséphine chose to recommend this to me since she was a fan of the series too, and because it was obvious I needed to get into it already.
I'm really glad she did as I read it over the weekend and seriously loved it. The Blue x Gansey feels! And you know, Ronan being perfectly fucking civil. ;) Gah, it was awesome and I'm totally gonna get Blue Lily, Lily Blue as soon as possible!
Have you read Illuminae or The Dream Thieves yet? Let us know what you think of our epic recs!