A few days ago, I had the opportunity to read an advance copy of Christine Brae's latest novel, In This Life, and it's out tomorrow! It was the first New Adult book I read this 2016 so to celebrate, as well as to thank Christine for the chance to read her work, I'll be sharing some lovely quotes from the book. It sure has been awhile since I created some quote posters-  I hope y'all like these: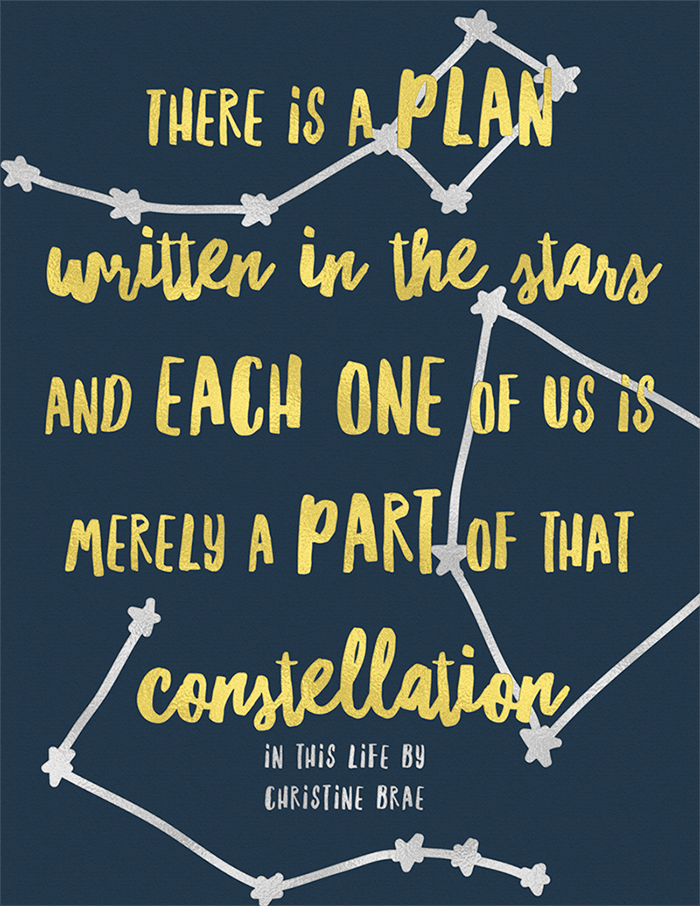 "There is a plan that's written in the stars and each one of us is merely a part of that constellation."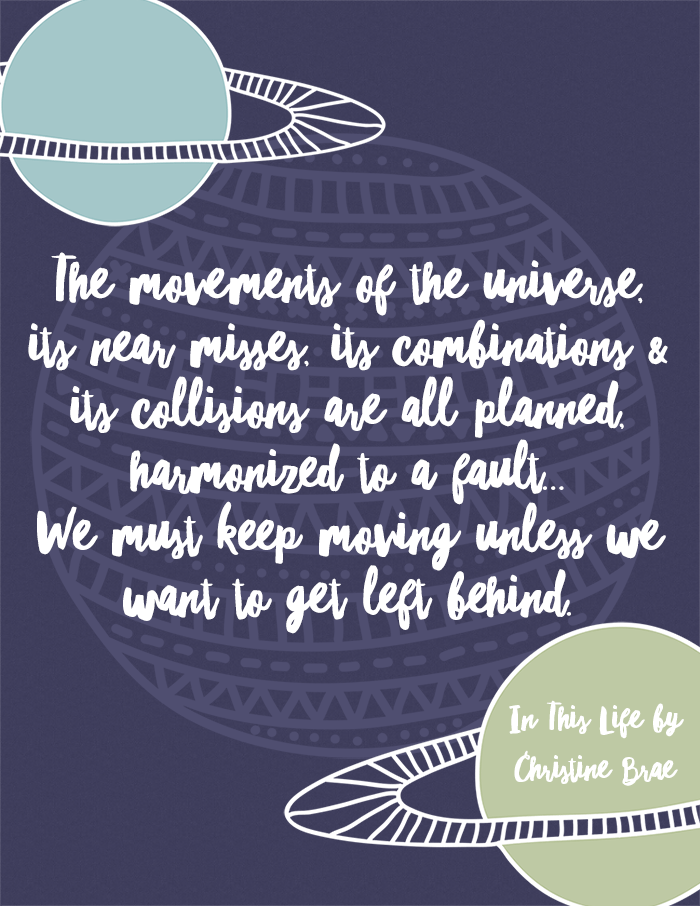 "The movements of the universe, its near misses, its combinations and its collisions are all planned, harmonized to a fault. We are all a part of that. We must keep moving unless we want to get left behind."
I won't share my thoughts until later on but if you're an NA reader who's interested in love, religion, and fate- I think you might be interested in In This Life!
On that note, my friends, JM from Book Freak Revelations and Rafael from The Royal Polar Bear Reads, are hosting the PH book tour for this one and you should totally check it out!

Many thanks to Creative Market for always providing me amazing resources to use:
Northern Soul Typeface ・ Arctic Space Collection ・ Lettersmith
Have you any of Christine Brae's books yet? What's some of your favourite quote from New Adult novels?