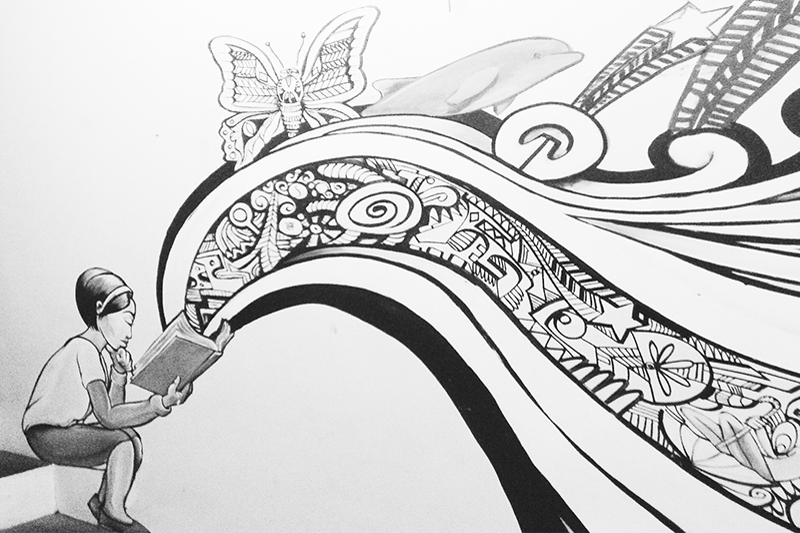 "We rarely find depth by looking inside of ourselves for it. Depth is found in what we can learn from the people and things around us. Everyone, everything, has a story… When you learn those stories, you learn experiences that fill you up, that expand your understanding. You add layers to your soul."
Awhile back, I listened to an audiobook of Kasie West's The Fill-In Boyfriend and hearing this line made me press pause to ponder.
It made me think about the stories I've read about in books. Was it depth that I found in them when I connected to characters or felt their emotions or reached a certain clarity about some things in life? Absolutely.
There's something utterly amazing about finding depth through reading books. I just love it when I read and I find a line that I really connect to or just completely understand. (Like with the quote that sparked this post!)
Moreover, I love how reading allows me to expand my perspective on a lot of things. When I was younger and only read books for fun and amusement, I had a very simple view of life. Be a good person, obey your parents, do good in school and you'll live happily ever after. 
But when I started reading books not only for leisure but for depth, for some sort of sense what life is and what it should be about, I learned differently. I learned that things aren't so black and white. I learned that bad things happen to good people. I learned that things aren't always perfect and that there aren't always happily-ever-afters. That real life is difficult.
Reading opens your eyes. The stories may be fictional but what you learn is real. What I learned from reading helped when things got tough and that's why I held tight to books.
Books also open minds. For me, it opened up my mind to feminism, diversity, disability and so much more. Through devouring stories, I broaden my awareness continually.
I still read books for fun. But mostly, I read books to search for the depth that lays beneath. Because it's true- reading books can add layers to your soul.
Do you find depth through reading?