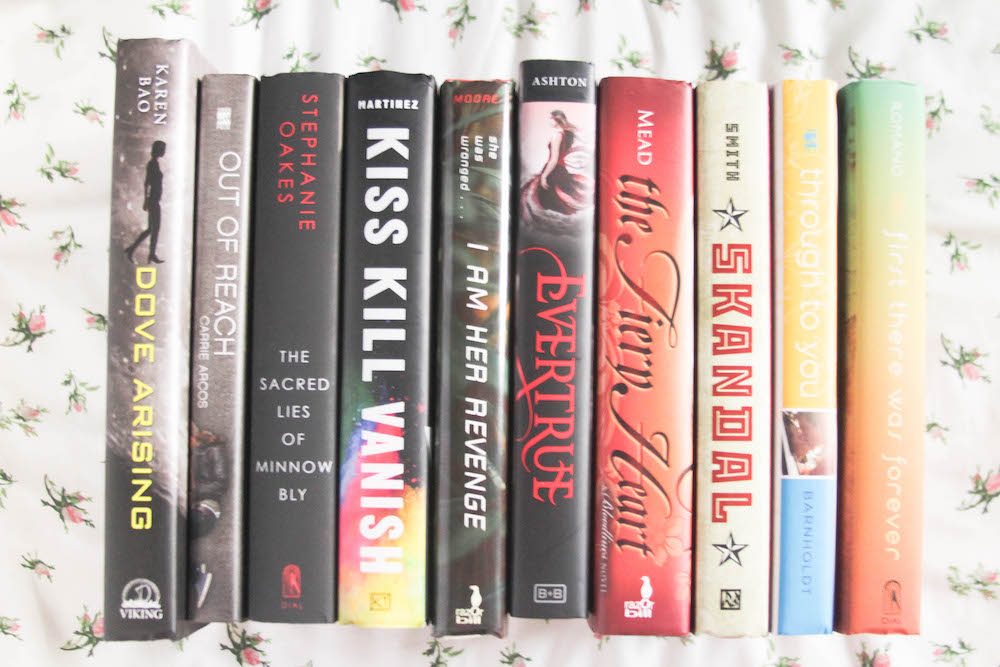 Happy July, my bookish friends! It's hard to believe that we're halfway through the year. I'm still as addicted to books as I was at the start of 2016 and as if to prove this, I went to Fully Booked yesterday and hoarded books like a crazy person.
Even with 43 new books I have no space for in my already full shelf and exactly zero money left, I have no regrets whatsoever. Check out the books I bought!
Dove Arising by Karen Bao · Out of Reach by Carrie Arcos · The Sacred Lies of Minnow Bly by Stephanie Oakes  · Kiss Kill Vanish by Jessica Martinez · I Am Her Revenge by Meredith Moore · Evertrue by Brodi Ashton · The Fiery Heart by Richelle Mead · Skandal by Lindsay Smith · Through to You by Lauren Barnholdt  · First There Was Forever by Juliana Romano
Over You by Amy Reed · Damaged by Amy Reed  · If I Lie by Corrine Jackson  · Sophomore Year Is Greek to Me by Meredith Zeitlin · One by Sarah Crossan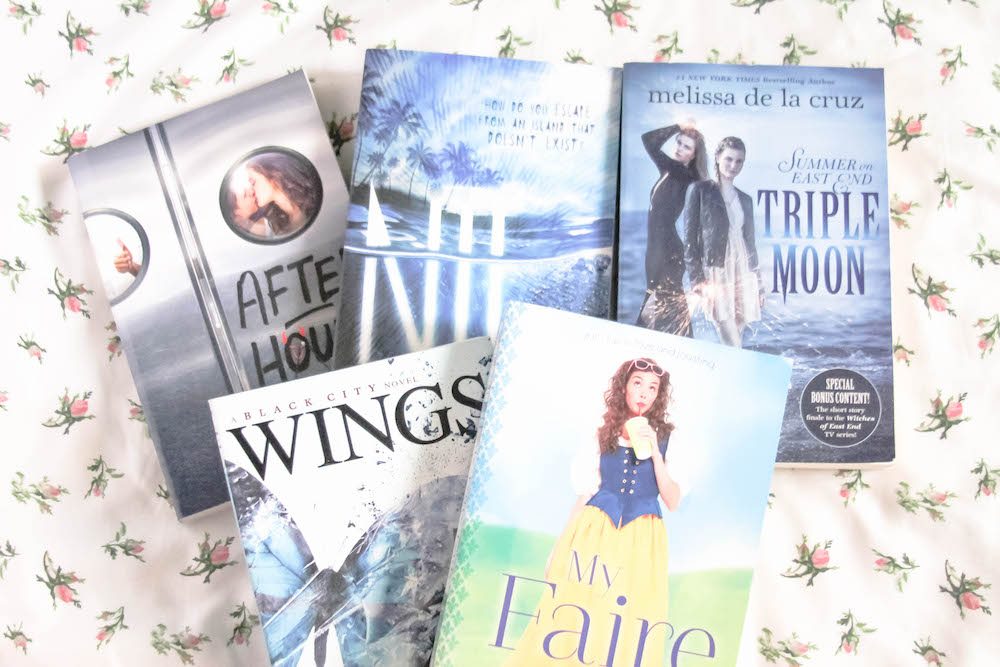 After Hours by Claire Kennedy · Nil by Lynne Matson · Triple Moon by Melissa de la Cruz · My Faire Lady by Laura Wettersten · Wings by Elizabeth Richards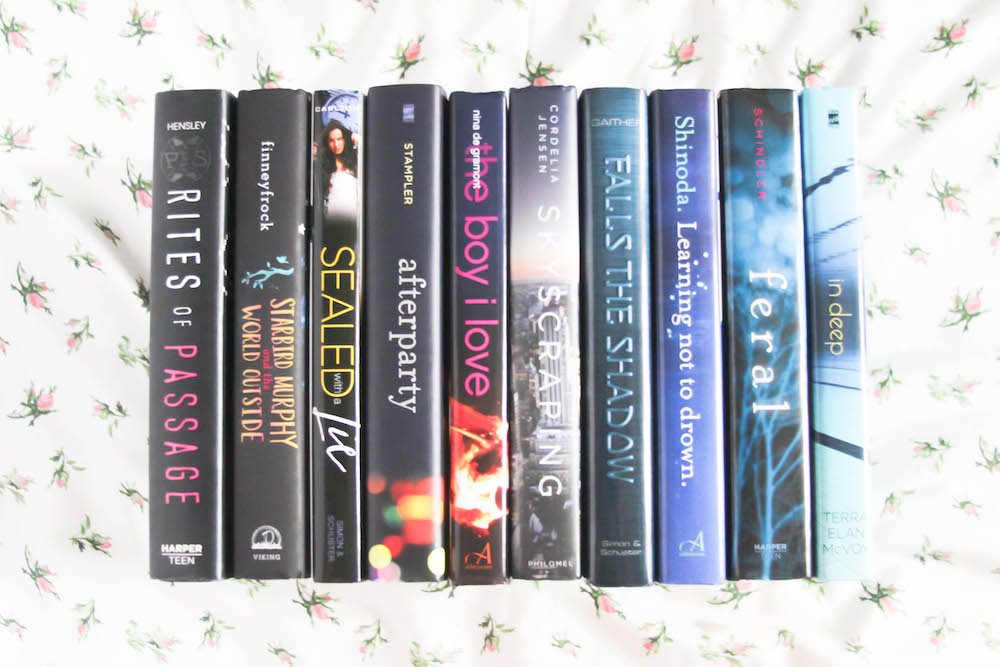 Rites of Passage by Joy N. Hensley · Starbird Murphy and the World Outside by Karen Finneyfrock · Sealed with a Lie by Kat Carlton · Afterparty by Ann Redisch Stampler · The Boy I Love by Nina de Garment · Skyscraping by Cordelia Jensen · Falls the Shadow by Stefanie Gaither · Learning Not to Drown by Anna Shinoda · Feral by Holly Schindler · In Deep by Terra Elan McVoy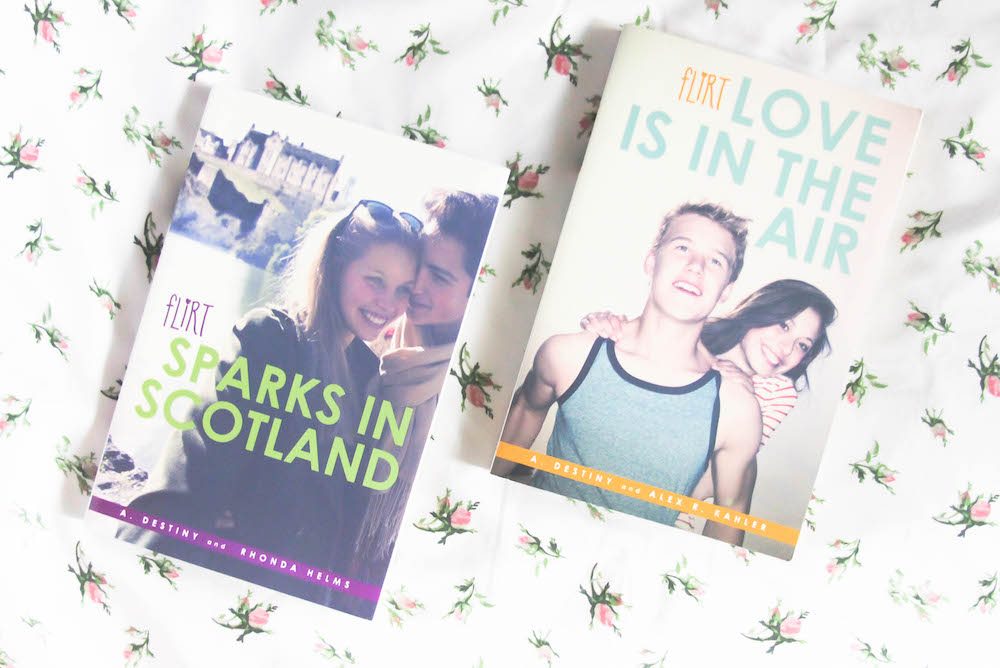 Love Is in the Air by Alex R. Kahler, A. Destiny · Sparks in Scotland by A. Destiny, Rhonda Helms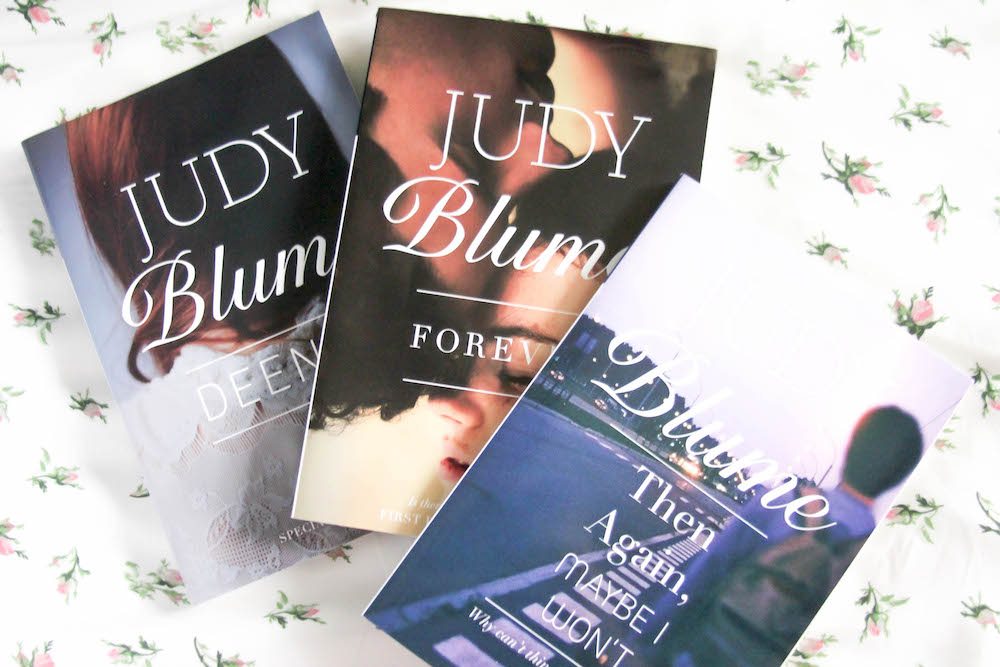 Forever by Judy Blume · Then Again, Maybe I Won't by Judy Blume · Deenie by Judy Blume
Where Sea Meets Sky by Karina Halle · Swept Away by Michelle Dalton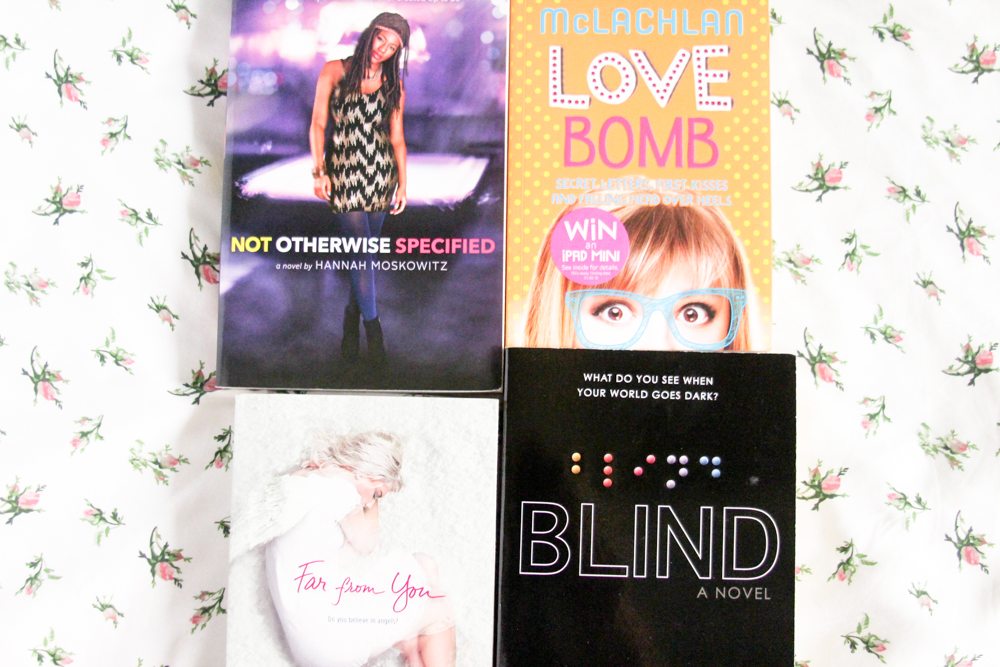 Love Bomb by Jenny McLachlan · Not Otherwise Specified by Hannah Moskowitz · Far from You by Lisa Schroeder · Blind by Rachel DeWoskin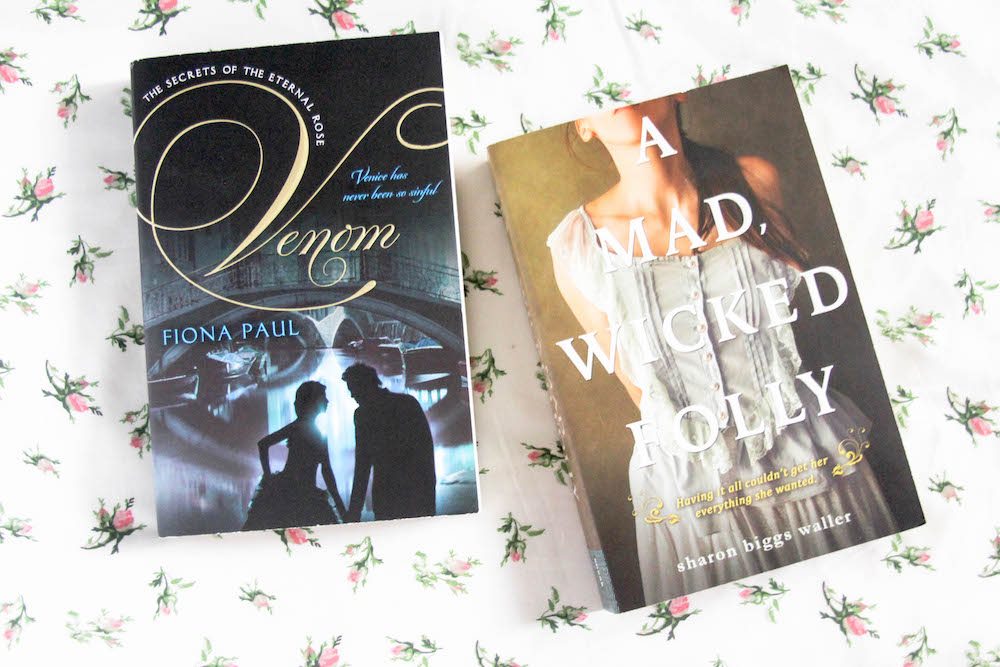 Venom by Fiona Paul · A Mad, Wicked Folly by Sharon Biggs Waller
Still so excited that I got so many YA titles for 50-100PHP ($1-2). I've already read some of these beforehand but still wanted a physical copy because I adored them. The rest are books I've been eyeing for a long time! I'm definitely one happy bookworm who just checked off a ton of books items on book wish list! <3
Have you gone/are you planning to go to the book sale at Fully Booked? Have you read any of the titles above?