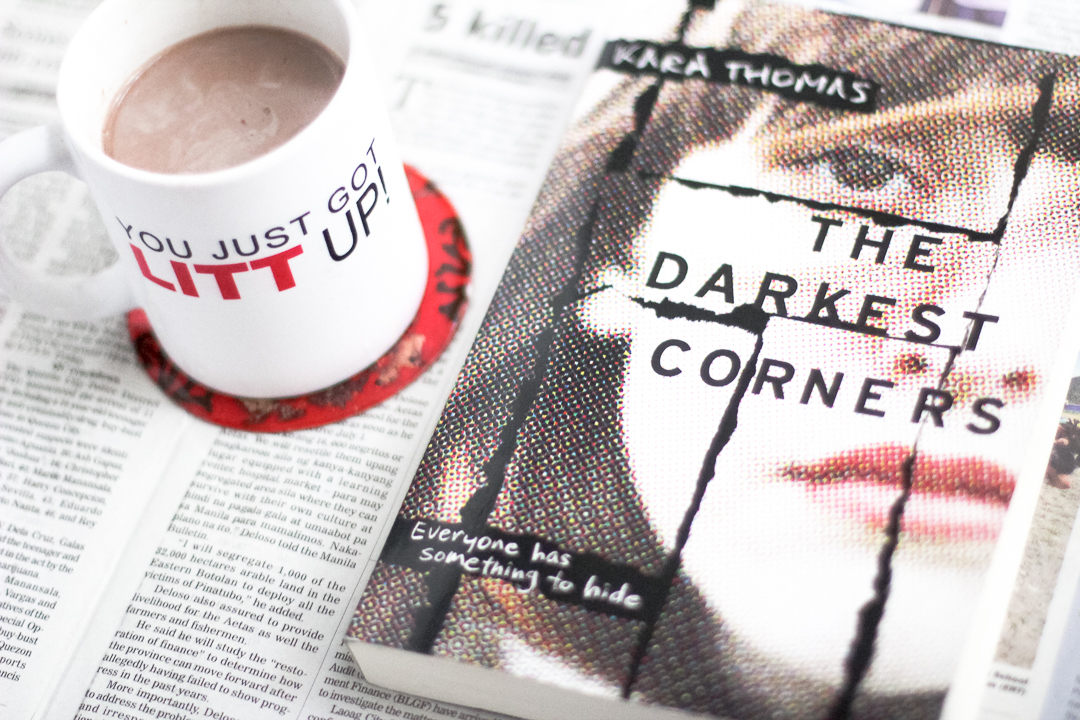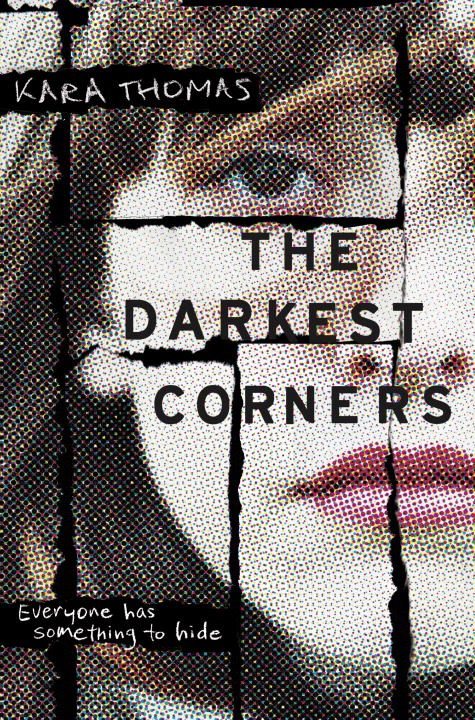 The Darkest Corners

by Kara Thomas

Published by Delacorte on April 19th 2016

Finished copy from Publisher

336 pages

Purchase on

Amazon

・

Fully Booked
Synopsis
The Darkest Corners is a psychological thriller about the lies little girls tell, and the deadly truths those lies become.

There are ghosts around every corner in Fayette, Pennsylvania. Tessa left when she was nine and has been trying ever since not to think about it after what happened there that last summer. Memories of things so dark will burn themselves into your mind if you let them.

Callie never left. She moved to another house, so she doesn't have to walk those same halls, but then Callie always was the stronger one. She can handle staring into the faces of her demons—and if she parties hard enough, maybe one day they'll disappear for good.

Tessa and Callie have never talked about what they saw that night. After the trial, Callie drifted and Tessa moved, and childhood friends just have a way of losing touch.

But ever since she left, Tessa has had questions. Things have never quite added up. And now she has to go back to Fayette—to Wyatt Stokes, sitting on death row; to Lori Cawley, Callie's dead cousin; and to the one other person who may be hiding the truth.

Only the closer Tessa gets to the truth, the closer she gets to a killer—and this time, it won't be so easy to run away.
It's been a few years since I read a really good thriller and I can't even begin to tell you how glad I am that I read The Darkest Corners. Not only did it ignite my interest in mystery books, It also left on the edge of my seat, eagerly turning pages.
Firstly, I loved the atmosphere of this book! It lives up to its title with a really ominous storytelling approach and mood. It captured the tone of the genre very well, which is ultimately what made me excited about reading it for Thriller Thursday. Although I've never read anything by Kara Thomas to this point, I was impressed by her strong prose.
"Every now and then another answer to what happened that night sneaks in from the darkest corners of my mind."
What makes The Darkest Corners an even better thriller read is the compulsively readable writing. It's simple, straightforward when it comes to language but still manages to be sinister in style. I was left curious and anxious by the mystery the book conveys and my mind eagerly made up theories of who the killer in the story might be.
I love that the book doesn't make it easy for me to figure out its secrets though. The story is more complicated than it appears, which made it surprisingly refreshing to read. Storylines intertwine with one another in this intricate YA thriller and I really liked how everything came together in the end.
But for me, this isn't just a murder mystery. It's also a book about a girl who's lived a really hard life. Tessa, the main character, came from a really troubled family composed of an imprisoned father, a runaway sister and a secretive mother. Because of this, misery and intrigue shrouded her character, not to mention her background and relationships.
"There are worse things in this world than monsters, and somehow, they always manage to find me."
It's obvious from the start Tessa's hiding something but I always hoped that she'd solve the mystery in the end and manage to not get murdered. Granted I raised an eyebrow to the head-on way she and Callie, her childhood friend, wanted to get to the bottom of the deaths in Fayette, the town where their personal demons dwelled, I definitely feared for them both. That said, the unexpected revelations and resolution, while hurtling at the reader like a fastball in the last few chapters, made for a satisfying enough ending though.
A compelling story that threatens to keep you awake at night, whether because you can't stop reading it or because you can't possibly fall asleep without worrying that the Ohio River Monster might come for you, The Darkest Corners might just be the YA thriller you're looking for.
Enter the giveaway!
Have you read The Darkest Corners or any of Kara Thomas aka Kara Taylor's books? Are you a fan of murder mysteries?