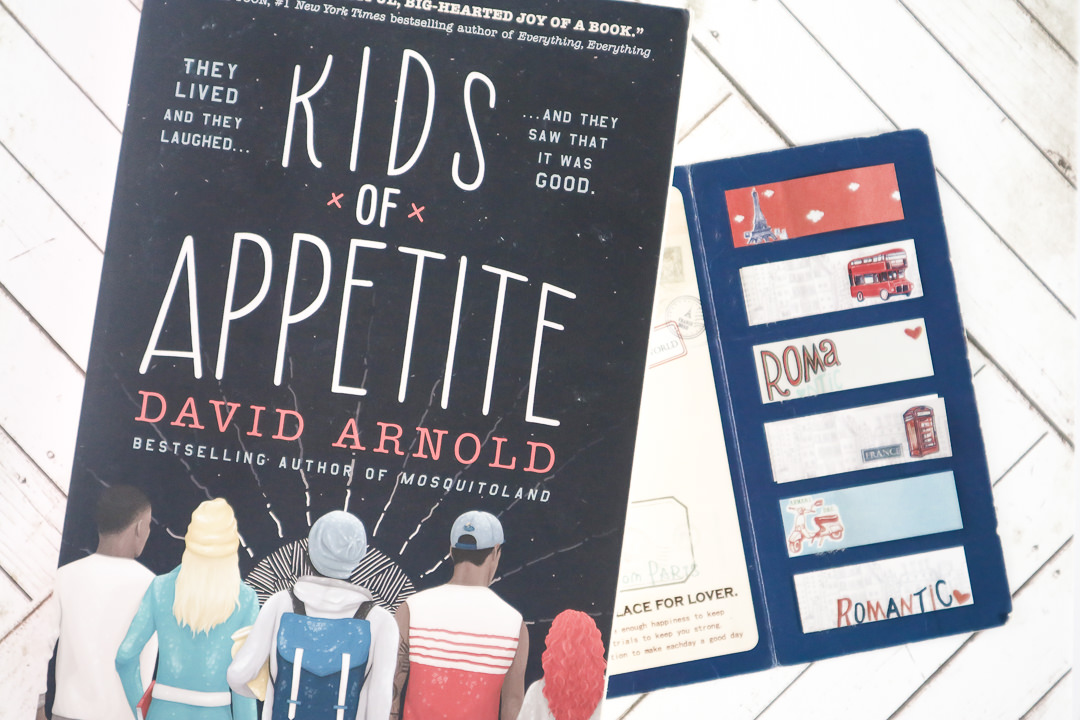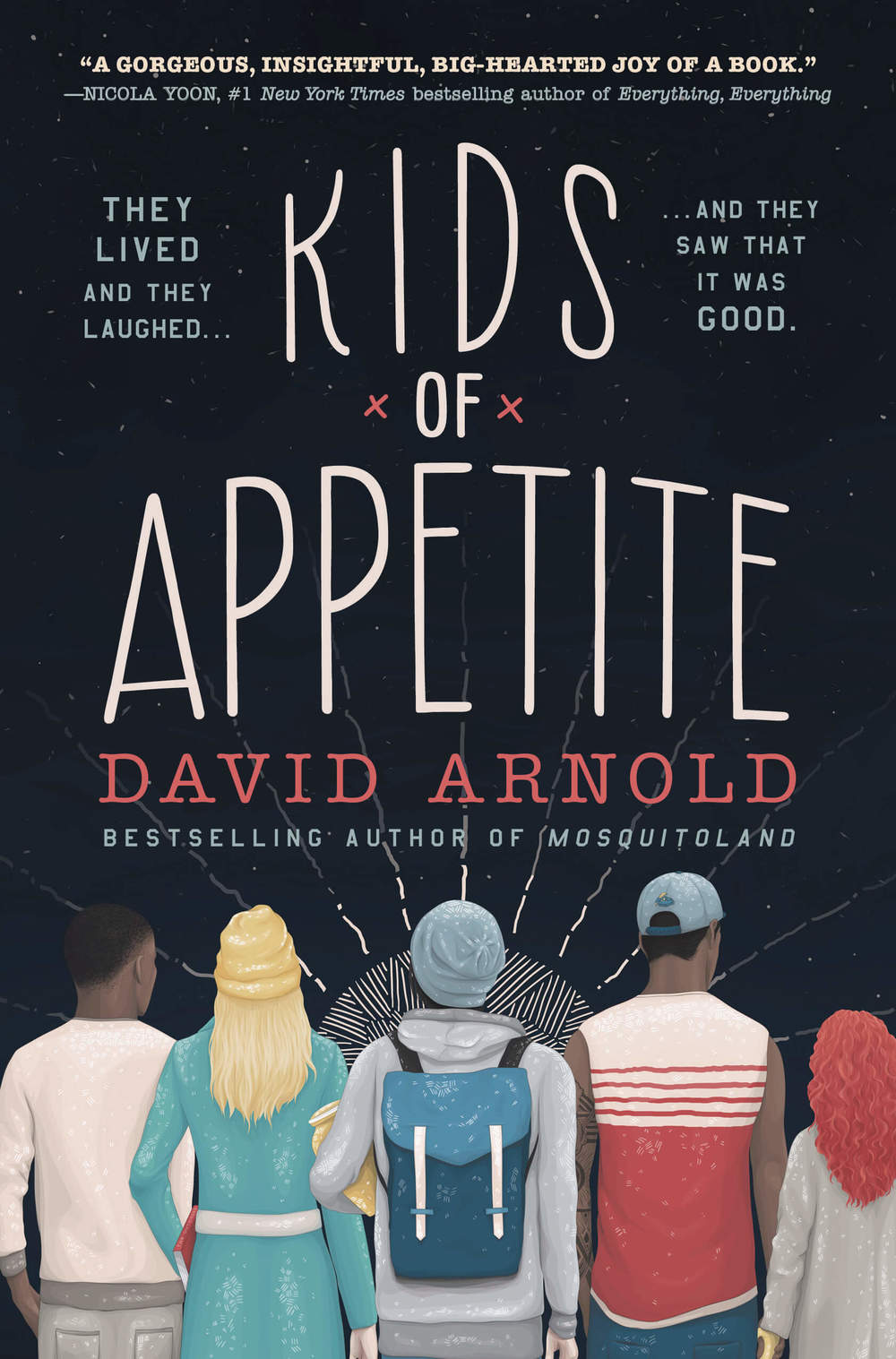 Kids of Appetite

by David Arnold

Published by Viking Books for Young Readers on September 20th 2016

Finished copy from Publisher

352 pages

Purchase on

Amazon

・

Fully Booked
Synopsis
The bestselling author of Mosquitoland brings us another batch of unforgettable characters in this tragicomedy about first love and devastating loss.

Victor Benucci and Madeline Falco have a story to tell.

It begins with the death of Vic's father.It ends with the murder of Mad's uncle. The Hackensack Police Department would very much like to hear it. But in order to tell their story, Vic and Mad must focus on all the chapters in between.

This is a story about:
1. A coded mission to scatter ashes across New Jersey.
2. The momentous nature of the Palisades in winter.
3. One dormant submarine.
4. Two songs about flowers.
5. Being cool in the traditional sense.
6. Sunsets & ice cream & orchards & graveyards.
7. Simultaneous extreme opposites.
8. A narrow escape from a war-torn country.
9. A story collector.
10. How to listen to someone who does not talk.
11. Falling in love with a painting.
12. Falling in love with a song.
13. Falling in love.
It's not my first time reading a book by David Arnold. I remember reading his debut novel and falling in love with the quirkiness of both the characters and the writing voice. But holy crap, David Arnold has outdone himself with his sophomore novel! So many aspects of Kids of Appetite just absolutely worked for me. I especially have all the love for the:
Awesome Format & Narrative
I'm a fan of books that play with format and I couldn't help but admire how Kids of Appetite takes on such a unique & creative one. The nonlinear narrative was also really interesting to read.
"Sinking into fiction: the if-only of if-onlys."
Wonderful Characters
I adored Coco, who faux-cussed adorably and made me laugh too loud. I adored Baz and Zuz, two brothers with kind, sensitive souls. I adored Mad, whose love for reading was wonderful to read about. I adored Vic, whose thoughts were so smart and eloquent and whose grief was genuine. So much adore, I cannot!
"We are all part of the same story, each of us different chapters. We may not have the power to choose setting or plot, but we can choose what kind of character we want to be."
Cool Kids
I easily fell in love with the beautifully diverse and very striking cast. Each of them were their own individual and remarkable in their own way. I also just really loved the dynamic between the Kids of Appetite. I'm a huge fan of group of friends that feel like family and that's exactly how KOA was.
"My heart was so full, I thought it might explode into the ether, creating some bizarre new solar system whose inhabitants ate only love, drank only hope, and breathed only joy. What a substantial galaxy that would be."
Sweet Romance
So much of this book is romantic, from the story telling to actual love stories that feel so heartwarming. While I really liked the light romance between the two protagonists, Vic and Mad, I was madly in love with the beautiful story of Vic's parents' romantic history.
"I think Mad saw in books what I saw in art: the weightless beauty of the universe."
Charming Writing
David Arnold's writing is full of wit and eloquence and I can't help but admire him more and want to read everything he writes.
If you love well-written YA with an interesting, diverse cast of characters, definitely read Kids of Appetite!
Have you read any book by David Arnold? Will you be adding Kids of Appetite to your TBR?