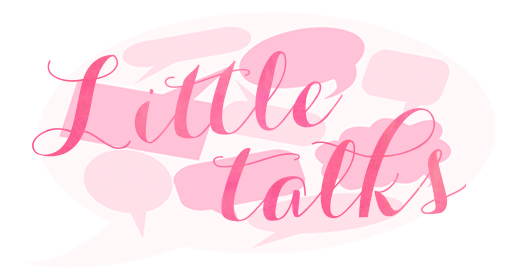 I admit that book ratings matter a lot to me as a reader and as a book blogger. But ugh, sometimes they're are just so tricky! Here's my quick analysis of my relationship with ratings:
The Good
Ratings help me categorize books. They make it easier for me to label books as loved, liked and 'just not my type'. I don't have an organization system to my bookshelves but I realized that I actually like to group my books by how much I enjoyed them so that those with higher ratings get the top shelf and those with lower ratings get the bottom shelf.
Ratings conclude verdicts. Ratings are an easy representation of where I stand with a certain book and they clue in others on whether I enjoyed a certain book or not. Also, when I'm the one reading reviews, I can just take a quick look at the rating and get an impression of how much the person liked the book.
Ratings are warnings. I confess that before I buy certain book or add them to my to-read shelf, I always check its average Goodreads rating alongside reading reviews. So when I see that the average rating is pretty low, I steer clear of the book. Same thing with when I read reviews from my favourite blogs- if the reviewer gave a low rating for the book, it's a telltale of how he/she felt about the it and I feel like it's a  warning that there's a slight probability that I might not like it too. With that, I have avoided lots of  dire books and am able to concentrate my focus on the better reads.
The Bad
Ratings are misleading and often presumptuous. Oh, the elusive 3 star rating. Generally, 3 star ratings mean that the book was good and likeable but I've seen 3 star reviews that are not-so-nice. There's a world of difference with what a rating can mean for a person, and if you don't take the time to read the review or determine the person's rating system and make predictions about the book because of its rating, it might effect to wrong conclusions.
Ratings are hard. Come on, don't tell me you've never had a problem rating a certain book. Ever since I've become a book blogger, I've given much thought to my ratings. I'm always always torn between 3s and 4s! The 5s are the easiest to give because you just know when you really love a book! But liking a book is more complicated especially when you don't know whether you 'just-like' or 'really-like' a book.
Ratings divide opinions. Often, they separate reviews into positive and negative ones (1s and 2s being the negative, 3s, 4s and 5s being the positive)- even separating reviewers by how often they give high and low ratings. To be honest, I've struggled with whether I wanted to keep my rating system. I love my little owls and all but I've thought about doing rating-less reviews on the blog, like Rachel of Hello Chelly and Alexa of Alexa Loves Books. I've always tried to look at a book's upside and downside and mention those in my reviews but I feel like they're overruled by the rating I give and that makes me feel really apprehensive.
So, yes, I have a love-hate thing with ratings. Sorry for the rant, guys! I feel like I was really incoherent and repetitive here so I'm gonna redirect you to more insightful discussions about ratings! Check out Hannah of So Obssessed With's Read. Review. Rate? post and Cass of Books With Cass' discussion on rating books if you feel like reading more about the topic!
Anyway, what are your thoughts on ratings? Do you like them? Do you often feel that rating books is hard? Do you steer clear of books with low ratings? Did you ever want to not rate a book? Talk to me!