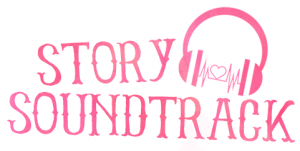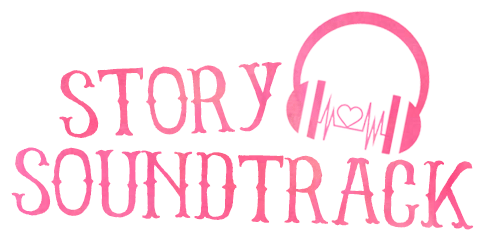 Story Soundtrack is where I feature a book and a song that I think embodies its story.
Guys, I'm super excited about today's Story Soundtrack. If there's something you should know about Dianne of Oops! I Read A Book Again, it's that she has the best song picks ever (don't let her fool you otherwise)! And today, we'll be having her on the blog! She's featuring Crash Into You by Katie McGarry- a book that I, too, personally really enjoyed! Anyway, I'll hand the (imaginary) microphone to Dianne now:
Ola everyone! It's Dianne of Oops! I Read A Book Again and I'm here to share my soundtrack for Katie McGarry's CRASH INTO YOU. Now, I'm no playlist pro and if you'll notice, there will be not much genre and feel coherency in this playlist. That's because I focus more on the lyrics. Sounds like an excuse, right? Haha! Anyway, here are my songs for Crash into You!
The Story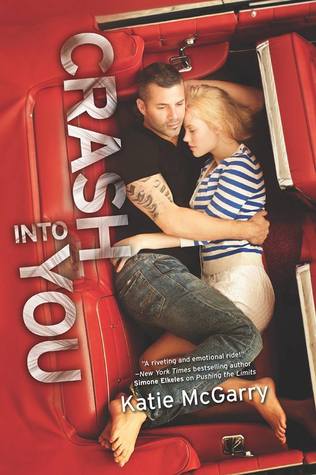 Heart of the matter
Rachel, a private-school girl, gets entangled in a mess of debts and street racing (and of course, love) with our resident tattooed car-loving bad boy Isaiah.
Moment of truth
"Maybe this is what happens when you fall in love. On the outside a lighter is nothing amazing, but it holds all the ingredients that can create something wonderful. With a few pushes in the right direction, you can inspire something so brilliant that it pushes back the darkness."
Check out Dianne's review for Crash Into You! And Stay Bookish's too!
The Soundtrack
"Scar" by Cloud Control
I hate to break apart your life this early on
But when the morning light arrives, I'll be gone
It can be the song Isaiah sings to Rachel during their first meeting. Isaiah thinks Rachel was innocent at the start and then partner that with him not calling her though he meant to.
"Worried About Ray" by The Hoosiers
They say the future's out to get you
You know that I won't let you fall
This would be Isaiah telling Rachel (which is awfully close to Ray) that everything will be okay and that he'll protect her. *swoon*
"Not Just A Girl" by She Wants Revenge
Your eyes, your eyes tell me everything.
The first, the last and in between, that's everything.
Your kiss, your kiss so wet I lose my breath, your lips erase the old regrets, of anything.
You're not just a girl, you're more like the air and sea.
I want you so desperately and nothing's gonna keep us apart.
Your voice, it's whispering against my neck,
Your lips, erase the old regrets of anything.
Your mind, it makes me wanna know you more,
So tell me what we have in store, tell me everything.
You can say anything, and you can say anything, and you can say anything to me.
This IS Isaiah's song to Rachel. So I included the lyrics to the whole song – it's short, don't worry! – so you can see for yourself.
"Open Road" by Carousel
Today is gonna stay, stop thinkin' about tomorrow
I know we'll find a way, so let it go
Today is gonna stay, stop thinkin' about tomorrow
I know we'll find a way, just give yourself a day
This can be the song Isaiah sings to Rachel when he wants her to just calm down and chill out and trust him that he'll solve everything.
"Next In Line" by Walk The Moon
My eyes are on the road, but my mind is on your body
My hand is on the stick shift, and your hand is on my hand
Won't you stay shotgun until the day I die?
I'll stay by you
Because all my playlists have at least one song by them! But seriously, though the placing of hands on the stick shift isn't correct, I can imagine Isaiah singing the first line. Then the bit asking to stay shotgun. Then the feel of the song. I think it's perfect.
Now that I realize it, all of my songs are from Isaiah's perspective. Maybe I should dig around for a Rachel playlist. Anyway, thank you Hazel for letting me share these songs to your awesome readers! I would love these bands to get more fans. #hiddenagenda Hope y'all had fun! – Dianne
Have you read Crash Into You yet? If you have, what songs do you think fit the book? What are your thoughts on Dianne's picks? Do tell!
About The Blogger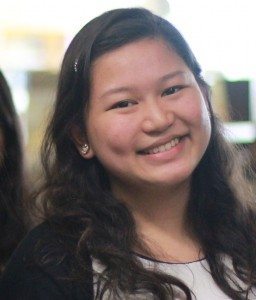 Dianne is the fangirl-first-book-blogger-second behind Oops! I Read A Book Again and several Tumblrs dedicated to Japanese actors. Talents include squealing in delight and shipping fictional couples so badly. Obsessive in nature, she believes being a fan is a lifestyle. By day, she works as a science researcher and by afternoon-night, she is taking up her Master's degree to become a full-time science nerd. And from the time after dinner until the wee hours of the night, she reads books agonizingly slow, which makes her one sleep-deprived creature. She thought it would be cool to talk about herself in third person until this.
Favourite stories: Books by David Levithan (forever and ever), Katie McGarry, Daisy Whitney/Lauren Blakely, Nikki Godwin (and a whole lot more)
Favourite soundtracks: Artists like Walk the Moon, The Beatles, One Direction, The Naked and Famous, BIGBANG
Find Dianne on Oops! I Read A Book Again / Twitter / Facebook
Want to guest post for Story Soundtrack? Sign up here!