Yesterday was one of the best days of 2015 so far. For one, I met Michelle Hodkin, author of the Mara Dyer series. Note that this is one of my fave series ever. So yes, I was more than psyched to get to meet Michelle.
The day started out early for me but I arrived to fall in line a little before 10am, which was the announced registration time for the event. Guess what? There were about 140 people in line before me already. When I finally registered, I got #142. I then spent lunch with some lovely book blogger friends and went home for awhile because the event wasn't till 7.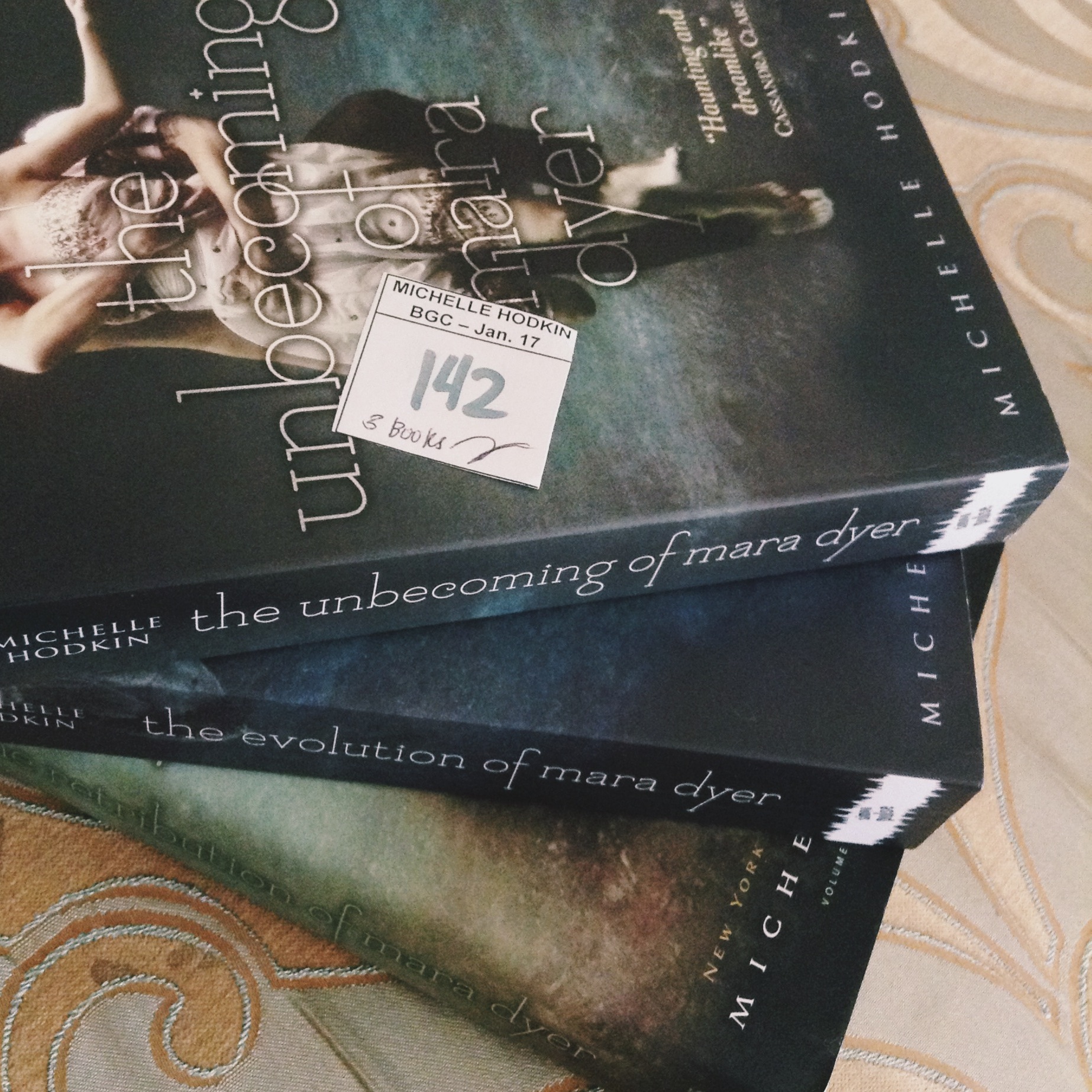 When it was finally time, a huge crowd gathered at the Fullybooked BGC Atrium to see Michelle. Ms. Angel, who's part of Fullybooked's fabulous team, welcomed everyone and introduced the rockstar author of the night. Michelle Hodkin then did a reading for the first chapter of The Unbecoming of Mara Dyer.
I took a video! (Sorry it's so shaky though. I actually have no filming skills whatsoever!) Go watch:
After that, the Q&A with Michelle Hodkin proceeded, led by the president of the Mara Dyer PH fan club and Ms. Angel alternately. They allowed questions from the audience too.
Here are some of the facts shared then:
If Michelle weren't a lawyer/author, she'd be a singer/songwriter.
The idea for her books started from a case she handled.
She already knew how Retribution was gonna end from the start, as she worked backwards.
She had 3 editors- one for each book.
When asked about her favourite reads, her answer was The Magician by Lev Grossman, which she describes as Harry Potter for adults.
Michelle read Lolita when she was too young and it inspired her to write darker characters and antiheroes. </>
The first paragraph of The Unbecoming of Mara Dyer was one part that almost got deleted. Michelle had to push hard for it. She was willing to take the risk and was glad she dis because it really framed Mara's perspective.
Troy Dyer from the movie Reality Bites inspired Noah's personality and inspired Mara's last name.
Michelle's advice to aspiring authors: "Read everything and never give up." The first bit launched a discussion about Bella Swan and how she's actually a dynamic character and the fact that she got everything she wanted. "There's something to learn from every book," Michelle said.
Michelle talked about how rejection is very common when you're looking to get published because reading is so subjective.
"The only difference between writers and authors is that authors are the writers who never gave up."
Apparently, Mara means bitterness in Hebrew. Michelle did a lot of research for Mara's Indian heritage.
Michelle shared that she had moments she was creeped out by her own writing. She had a fear of dolls, which she incorporated in the story.
Michelle loved her covers although she initially thought they wouldn't work because they were a little understated compared to other brightly coloured YA books. She was surprised and happy that it turned out to be the opposite and that many people picked up the books because of the gorgeous covers.
Fiona Apple's songs would be the soundtrack to The Unbecoming of Mara Dyer.
Michelle felt bittersweet after finishing the last book. She says it was hard to leave her story, especially because she had Mara all figured out already.
One of Michelle's good friends is Nova Ren Suma, whose books she loves.
After that, it was time to get ALL THE BOOKS signed. The waiting game was tough, I have to admit. It took almost 5 hours to get around to my number and by then, it was almost 12 midnight. Everyone got lots of quality time talking and chatting with Michelle though, so it was worth it in the end.
When it was my turn, I thanked Michelle for her hard work and told her how excited I was about meeting her. She signed my books, laughed because of one of my dedication requests (see last photo) so I proceeded to tell her how I loved Noah so. Then we took a photo together! (PS: I cannot be trusted to take a decent selfie.)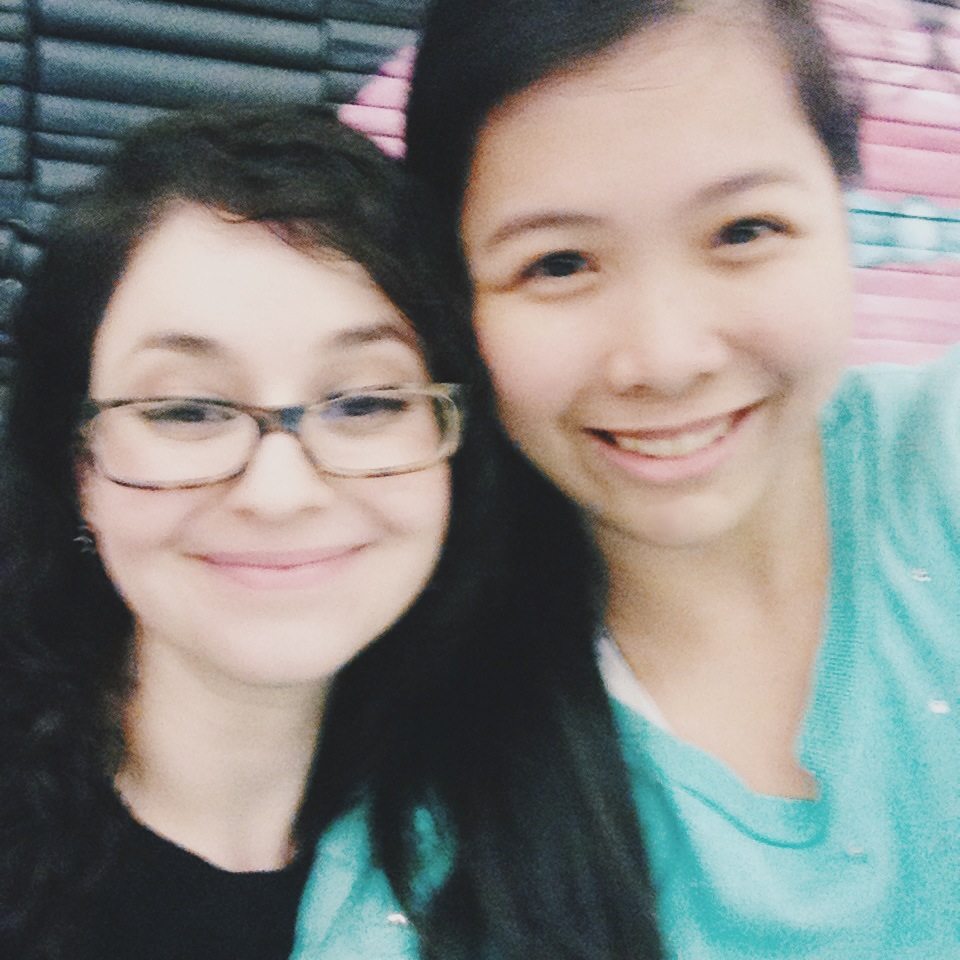 With the wonderful and fabulous Michelle Hodkin!!
I got home crazy late but I really had such a blast. Aside from hanging with Nicole of The Twins Read, Lyra of Defiantly Deviant, Kai of Amaterasu Reads and also Leslie of The Bibliophile Kid, I also finally met another fellow book blogger- Inah of The Bibliophile Confessions! Chatting with the lovely Fullybooked staff and buying books (FB was on sale!!) was also pretty awesome. Seeing Michelle and getting my books signed were the icing on the cake, of course.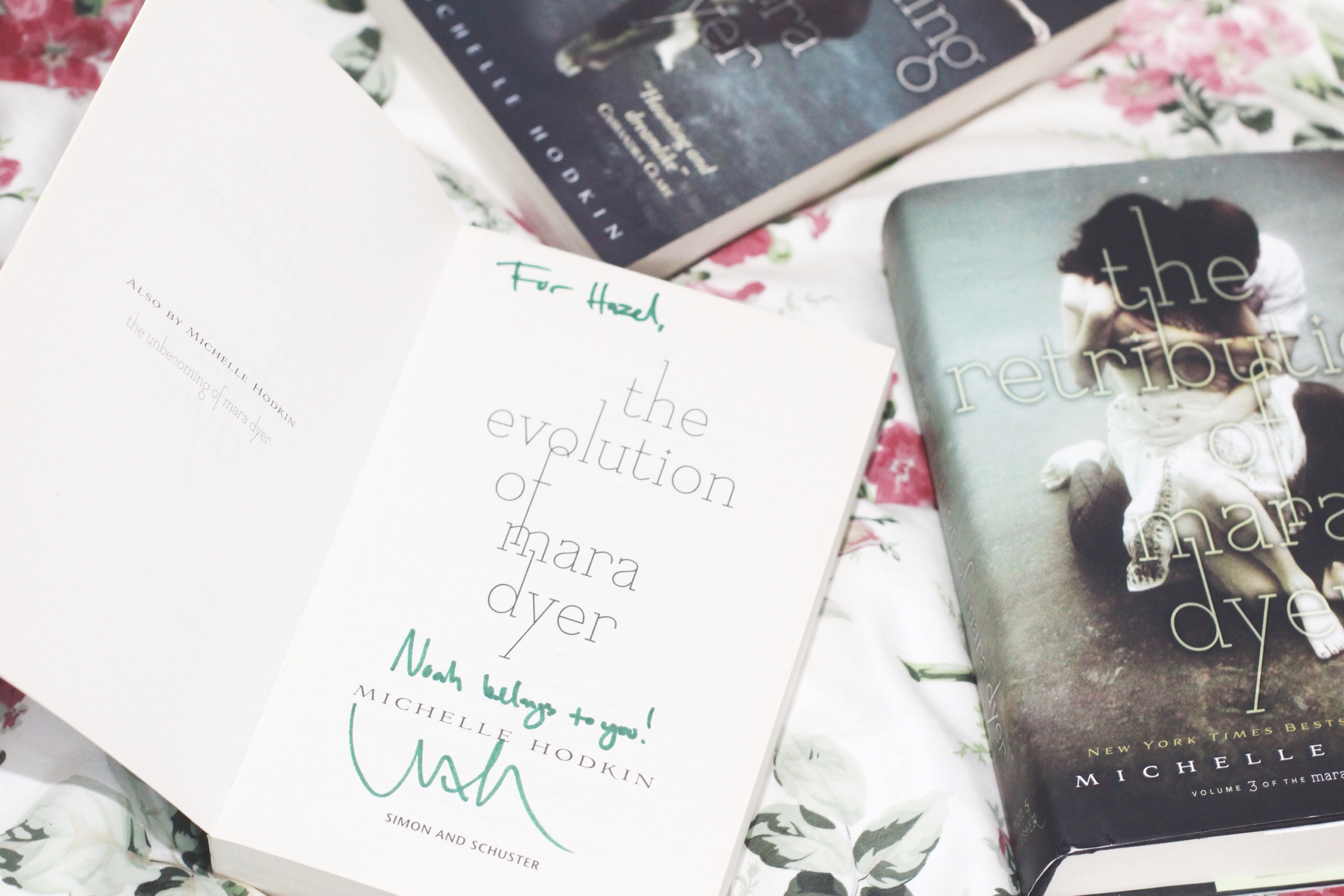 All my pretties are signed and dedicated! <3 And you heard it people- Noah's all mine BWAHAHAHA
Michelle Hodkin really was the sweetest and the most amazing. I cannot thank Fully Booked enough for bringing her to the Philippines!