I've been wanting to launch this new feature/series for awhile. You see- I love quotes because they're beautiful pieces of writing. I seriously have a quote book where I jot my favourites lines from books down. I often love to share them too, as I do when I review books. Also, I really enjoy making quote posters, like the ones I did before for Gayle Forman's books because I get to incorporate my love for design and typography then. So compiling a quote book here on the blog came to mind and voila.
As you guys may or may not know, I'm meeting Michelle Hodkin tomorrow! She's coming to visit Manila for a book signing tour (more details here) so I've been amping myself up for the event by rereading her books. And of course, I fell in love with the same quotes all over again. So I made these: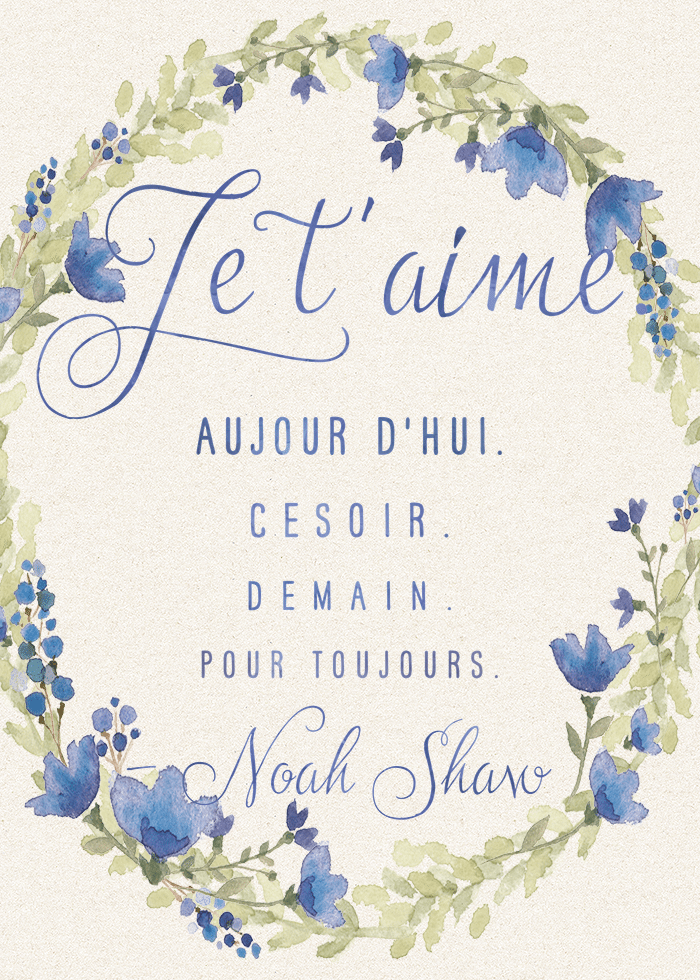 "Je t'aime. Aujourd'hui. Ce soir. Demain. Pour toujours."
"If I were to live a thousand years, I would belong to you for all of them."
Prettiness overload, I know. Far from the feel of the books (which are crazy messed-up and mind-blowing in the best way), but since these quotes were particularly romantic, I thought they'd go okay with the florals. I hope y'all like them!
Many thanks to Creative Market for my design resources:
Jasminum ・ Baurbon ・Watercolour Wreath Creator ・Watercolour Effects
Do you love collecting quotes too? Have you read the Mara Dyer series? What are your favourite quotes from the book?