So I'm going to tell you guys the secret to my beautiful premium font collection- DESIGN BUNDLES. They're all over the net but you've gotta find the best ones for the best values. And for that, I recommend checking out Design Cuts. Seriously, subscribe to them.
Anyway, they just shared a super amazing bundle and I feel like I had to post about this on the blog because really, you guys will drool over the pretty fonts. Check them out~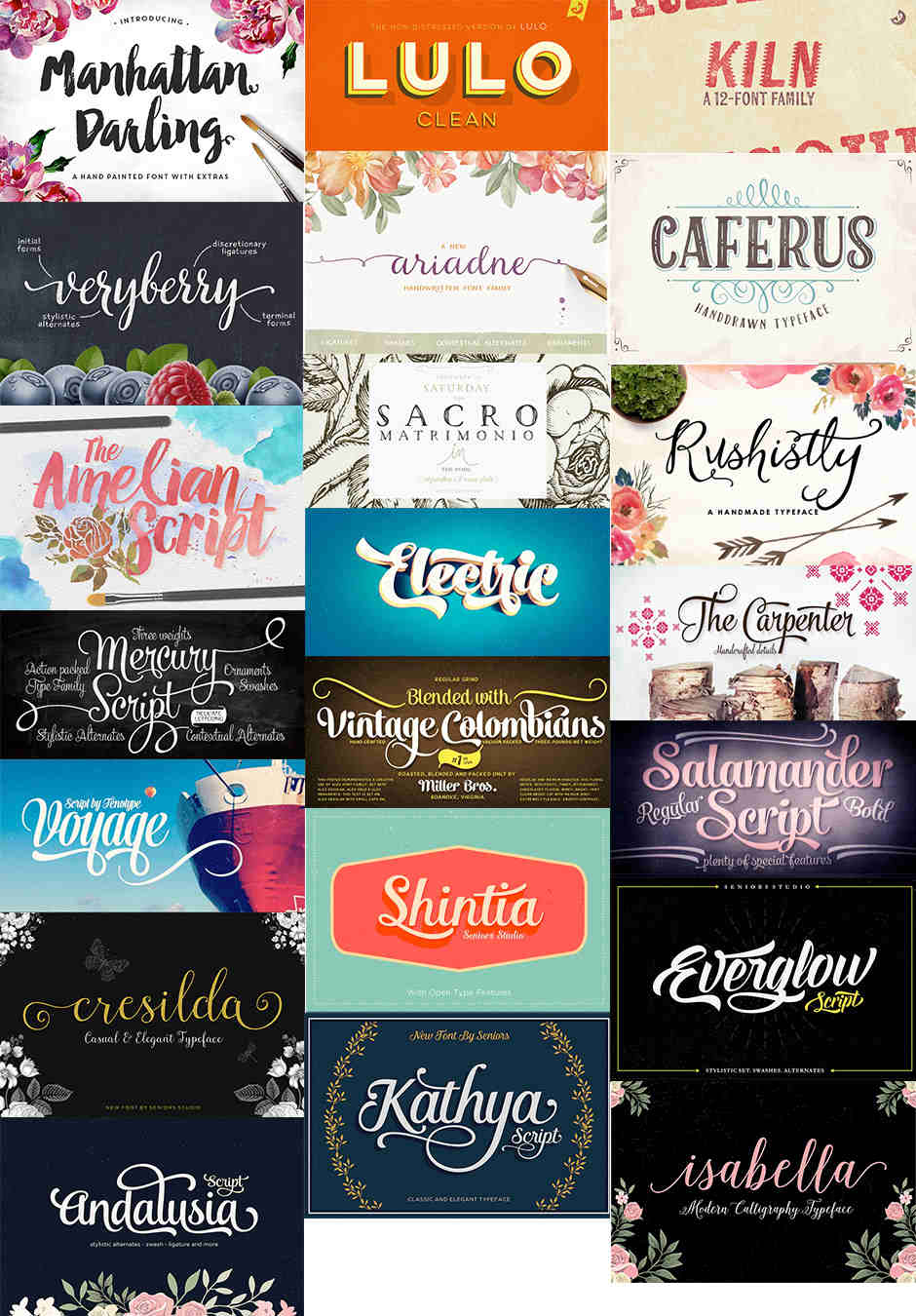 Fonts included
Manhattan Darling, Lulo, Kiln, Veryberry, Ariadne, Caferus, The Amelian Script (I used this for this wallpaper I made before), Sacro Matrimonio, Rushistly, Isabella (This is the font I use for my header), Mercury Script, Andalusia, Kathya Script, Shintia, Everglow Script, Voyage, Salamander Script, The Carpenter, Vintage Colombians, Electric, Cresilda
Gorgeous right??? And here's the best part- YOU CAN GET ALL OF THESE BEAUTIFUL FONTS FOR JUST $29. That's basically 97% off the original total price because if you buy each product separately they'll cost outrageously at $922! AND THERE'S EXTENDED LICENSE. This is great news for designers who use their work for commercial stuff. The deal lasts for 12 days only though!
Seriously, this is a total steal and I bought it as soon as I could and I needed to squeal about it to people- thus this blog post. Although I already had a few of the fonts beforehand, I'm so looking forward to using the new ones and making beautiful designs for y'all.