I'm so very excited to do another segment of Behind The Lens today. See, I usually feature book bloggers, bookstagrammers, or bookblrs here but this one is going to be different as I'm featuring an author! Please kindly welcome Kate Ormand on the blog!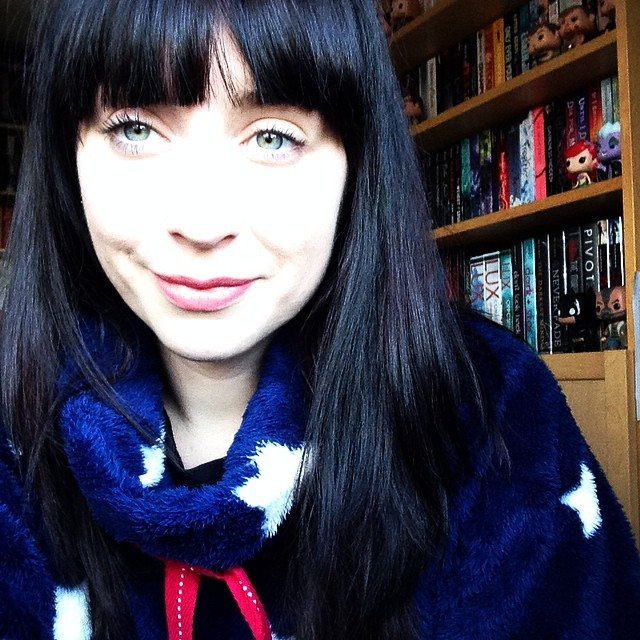 Behind The Lens: Kate Ormand, Author of The Wanderers
Hello! Care to tell us a little about yourself and your books?
Hello! I'm Kate and I live in the UK with my family, my partner, and my furry assistant, Freddie. I love Freddie-cuddles and walks, binge-watching Netflix shows, collecting Funko Pop! figures, and filling my bookshelves with lots and lots of books. I'm the author of YA novels DARK DAYS – a near-future dystopian action-romance – and shape-shifter circus book THE WANDERERS! I also write children's books under the name Kate Louise. 
How did you fall in love with reading? How about writing?
I rediscovered a love of reading with Harry Potter when I was 22 (I'm 26 now). Then I found YA. I was studying a fine art degree at the time and have always liked to experiment with creativity, so after a couple months I decided I wanted to try and write a novel. It took more than a few goes, but I got there in the end and signed with my agent when I was 23.
What are some of your recent favorite reads?
I read The Sin Eater's Daughter by Melinda Salisbury in January and I still think about it. In April I read and loved Sarah J Maas's A Court of Thorns and Roses. I read The Accident Season by Moira Fowley-Doyle in June, which I thought was incredibly unique. And more recent favourites include Danielle L Jensen's Hidden Huntress (the sequel to Stolen Songbird), Dawn Kurtagich's spectacularly scary The Dead House, and The Witch Hunter by Virginia Boecker. All six have really stuck in my mind this year.
How did you take up photography as a hobby/profession? When did you start taking book photos?
It's only over the last two years that I started getting real enjoyment out of taking photos and sharing them. I loved sharing what I was reading on Instagram and Twitter alongside a photo of the book, but then I started accessorising (mainly with vinyl figures) and considering backgrounds more and taking pleasure in the setup.
What cameras/photo equipments do you use to take your book photos?
My iPhone 5. I don't have anything else! My partner has an iPhone 6, which I occasionally use. So all my photos are iPhone only.
Aside from book photography, what other types of photography do you like?
I have a few other Instagram accounts for picture books, Pop! figures, Lush Cosmetics, and travel photography. I like seeing pics of scenery, Funkos, Lush, and books in my feed too!
What advice or tips would you give when it comes to taking book photos?
I always take photos somewhere with good daylight to get a clear image. And I take a few each time and pick the sharpest. Small text on a book cover can be especially tricky not to blur!
What do you think of Behind The Lens? What are your thoughts on some of the photos Kate shared? Have you read her books yet? Any awesome authors you know who share great book photography?
If you want to be featured on Novel Portrait's sub feature, Behind The Lens, shoot me an email!