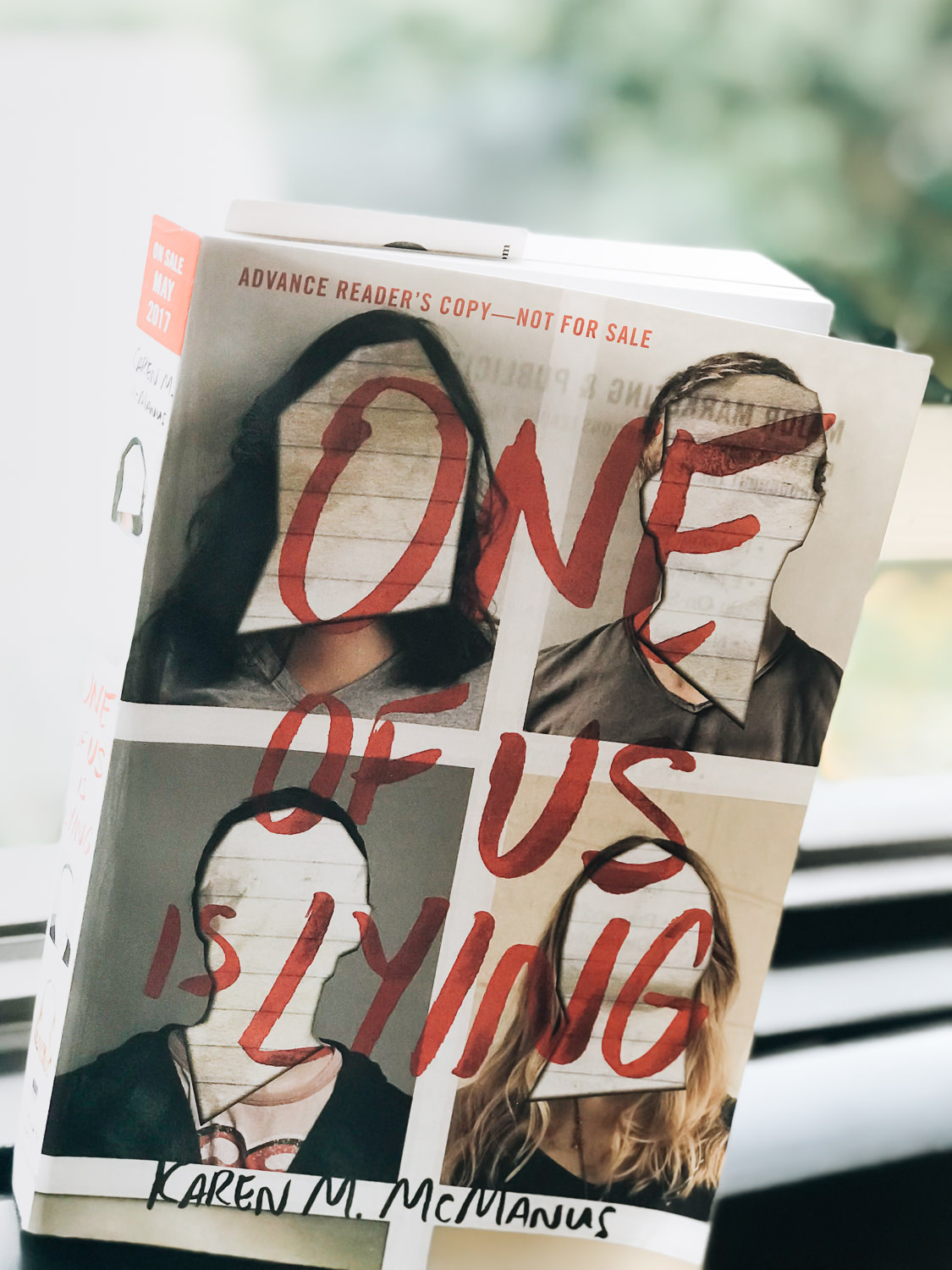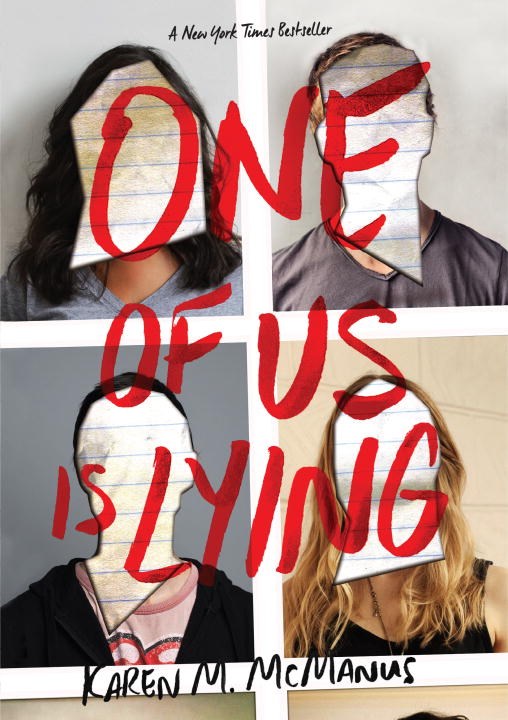 One of Us Is Lying

by Karen M. McManus

Published by Delacorte Press on May 30th 2017

ARC from Publisher

361 pages

Purchase on

Fully Booked
Synopsis
The Breakfast Club meets Pretty Little Liars, One of Us Is Lying is the story of what happens when five strangers walk into detention and only four walk out alive. Everyone is a suspect, and everyone has something to hide.

Pay close attention and you might solve this.

On Monday afternoon, five students at Bayview High walk into detention.

Bronwyn, the brain, is Yale-bound and never breaks a rule. Addy, the beauty, is the picture-perfect homecoming princess. Nate, the criminal, is already on probation for dealing. Cooper, the athlete, is the all-star baseball pitcher. And Simon, the outcast, is the creator of Bayview High's notorious gossip app.

Only, Simon never makes it out of that classroom. Before the end of detention, Simon's dead. And according to investigators, his death wasn't an accident. On Monday, he died. But on Tuesday, he'd planned to post juicy reveals about all four of his high-profile classmates, which makes all four of them suspects in his murder. Or are they the perfect patsies for a killer who's still on the loose?

Everyone has secrets, right? What really matters is how far you would go to protect them."
With my love for crime investigation shows and contemporary YA stories, it's safe to say I'm a huge sucker for plot lines that include murder suspects and misfit teens. So it should surprise exactly no one that I tremendously enjoyed reading One of Us is Lying. And yet, here I am, still in awe of just how good this book is.
Maybe it's because, before reading, I wondered about the wow factor One of Us is Lying must have had to hit the NYT Bestseller list, and after reading, I still haven't figured what's the best thing about this book. Here are my theories:
Maybe it's the diverse characters.
We don't get much about the characters from the synopsis aside from their high school superlatives/titles (The Brain, The Beauty, The Criminal, The Athlete, The Outcast) but it was great to find out that the characters had diverse identities/came from diverse families/had diverse friends. One character is gay, one is Latinx, one has a bipolar mother, one was an almost emotionally abusive relationship, one was depressed. But of course, at least one of them was lying/hiding these things. (Random side note that there's a minor character who's half Filipina and described as beautiful and one of the popular kids. This made me so happy. Take that, Asian stereotypes!)
Maybe it's the writing.
The writing is pretty straightforward but the story is addictive and the characters are great. Even though One of Us Is Lying has five POVs, each POV was distinguished. Bronwyn would think things through and try her best, Nate would shut feelings out and give sexy grins of course, Addy would care too much and do too little for herself, and Cooper would be his self, a golden boy with a southern accent, and yet not really his true self at the same time. I think it takes a talented writer to pull off all the voices of these characters so it's impressive how the author pulls it off so easily.
Maybe it's the romance.
Nate and Bronwyn had me smiling and squealing and swooning!!! Though I'm still not sure how I feel about Nate's last POV and the epilogue, I loved and ate up everything before that. I am all for good girls making bad boys start to care and for bad boys bringing good girls to the wild side (and by that I only mean taking them on a motorcycle ride, shut your green mind). I particularly love how Bronwyn is the one to tell Nate about her crush on him, instead of waiting for the guy to make a move like most cliched YA romance.
Maybe it's the murder.
If like me you watch Criminal Minds everytime it comes on TV, you probably also enjoy watching people try to solve a murder. This murder case is unique compared to your average stab wounds or gunshots though because it's death by… allergy to peanut oil. Also, aside from just figuring out who's the unsub (the killer you noobs), the dead kid is also looked into, which is great because victimology is very important in solving a murder.
Maybe it's the way this book keeps you guessing: maybe he's the killer, maybe she is, maybe they all helped.
The plot isn't all that unpredictable–my inklings from the very start were right–but I still second guessed myself a lot. It was fun to speculate and wonder.
Maybe it's everything all together.
I'd be lying to you if I said Karen M. McManus's debut novel wasn't an amazing book as a whole.
Maybe you should just read this already.
You'd be lying to yourself if you think you don't want to read One of Us Is Lying.