Back in 2014, I read this lovely, sad, heartbreaking book called Falling Into Place. It was one of the books that drew me to complex, "unlikeable" protagonists and this has much to do with the fact that Amy Zhang writes beautifully. I couldn't believe it was only her debut novel. I've been a fan of hers ever since.
Naturally, hearing about her upcoming book signing in the Philippines had me extremely stoked and so I made some posters based on my favorite quotes from the book!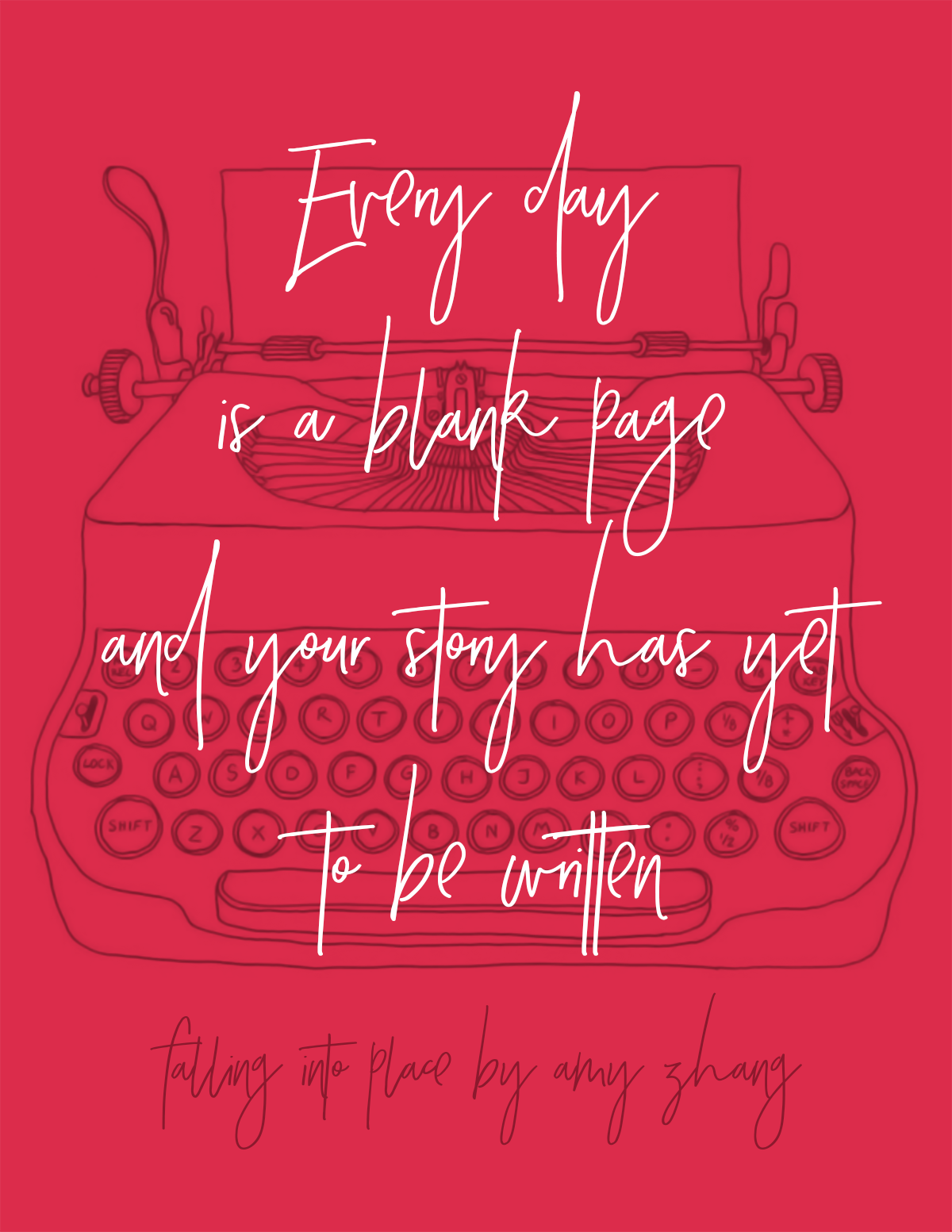 "It's never too late to change. Every day is a blank page, and your story has yet to be written."

– Falling Into Place by Amy Zhang, page 267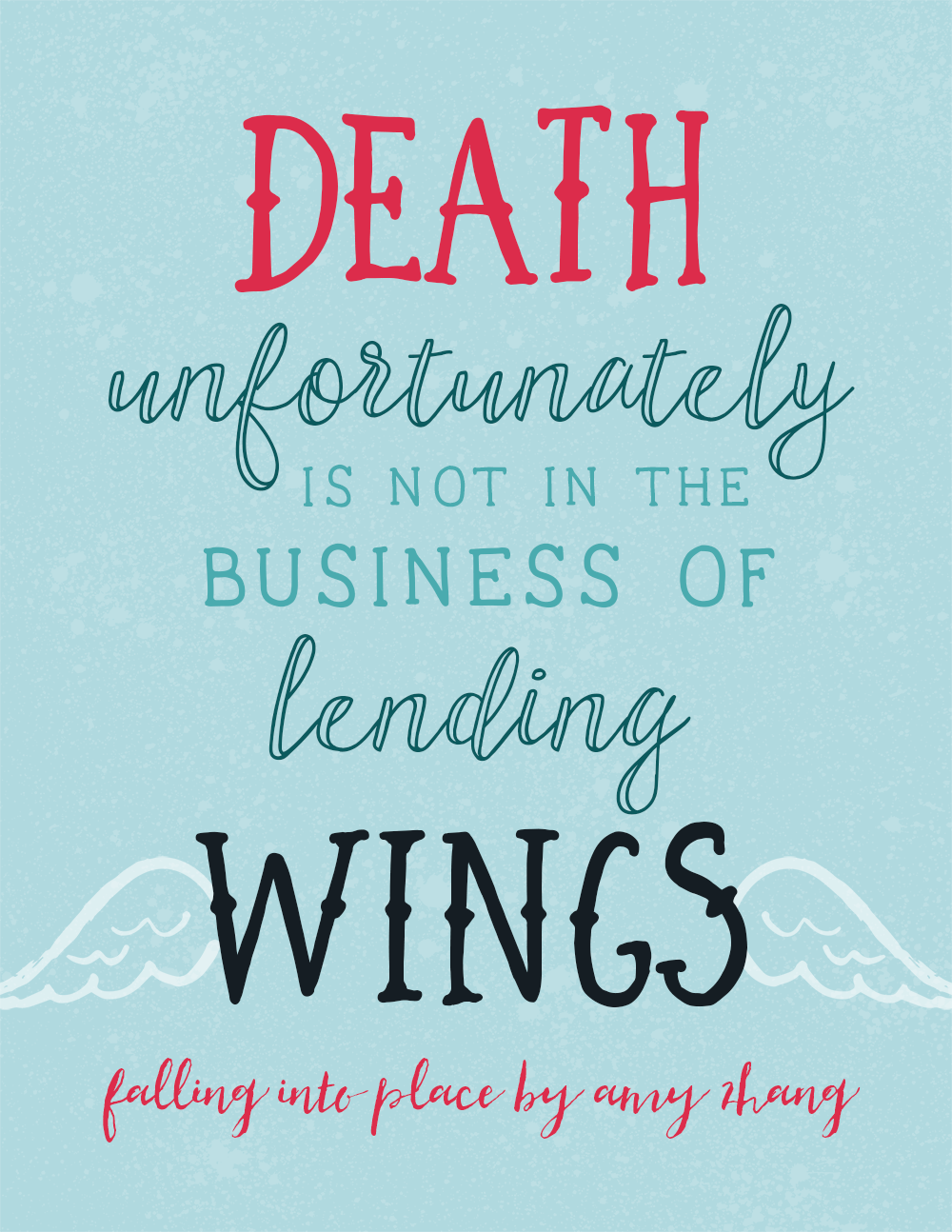 "Death, unfortunately, is not in the business of lending wings."

– Falling Into Place by Amy Zhang, page 3
Like I said in my book review for Falling Into Place, I think this one is a really powerful, poignant novel and I'm so excited to meet the author behind the book come next week!
For more information about #AmyandAndreainPH, go check out the event page on Facebook!
Many thanks to Creative Market for always providing me amazing resources to use:
The Handlettered Fontbox ・ Crystal Sky ・ Hand Crafted Design Elements
Have you read Falling Into Place or Amy Zhang's latest? What did you think? Will you also be attending #AmyandAndreainPH?