I don't doubt that most of you guys have heard of the recent catastrophe that hit the Philippines. While those of us in Manila didn't directly experience the wrath of Typhoon Yolanda (Typhoon Haiyan), my heart breaks for my fellow Filipinos who suffered through it and are now left shattered.
What amazes me the most is that so many people are doing their best to reach out. It's incredibly heartening to see people organizing charities, drives, fundraisers to donate the proceeds and help those who were affected by Yolanda. Aside from this, it touches my heart seeing that the bookish community cares just as much. Fellow book bloggers have tweeted about putting the Philippines in their thoughts and prayers and several authors have joined together to raise money by doing an auction for the Red Cross Typhoon Haiyan Appeal. (Check out Authors For Philippines here.)
Bookbed has also decided to donate proceeds of all the books available at their site to the Philippine Red Cross to help relief operations. KB relays her message, where she details out her cause and explains how you can help her help others.



My nightmares are made up of death and loss. I fear my loved ones dying, I fear about me drowning, I fear about having to deal with the horror of losing my most cherished possessions, such as my books.
The aftermath of Typhoon Yolanda has brought all of those to life.
Now, typhoons are not my expertise. I was fortunate to have grown up and lived in places that have never had to deal with "red alert," "storm surges" or "evacuation centers." But that does not dampen my ability to sympathize. This tragedy is about pain and devastation, experiences that human beings go through in their lives. It is impossible not to feel for our countrymen in the Visayas region, not to do anything to help reach out to them.
So apart from donating necessities and volunteering for relief operations, I have decided to face one of my fears. I am selling some of my books through bookbed, of which all proceeds will be donated to aid the survivors of Typhoon Yolanda, and I am inviting you to join me in this humble effort.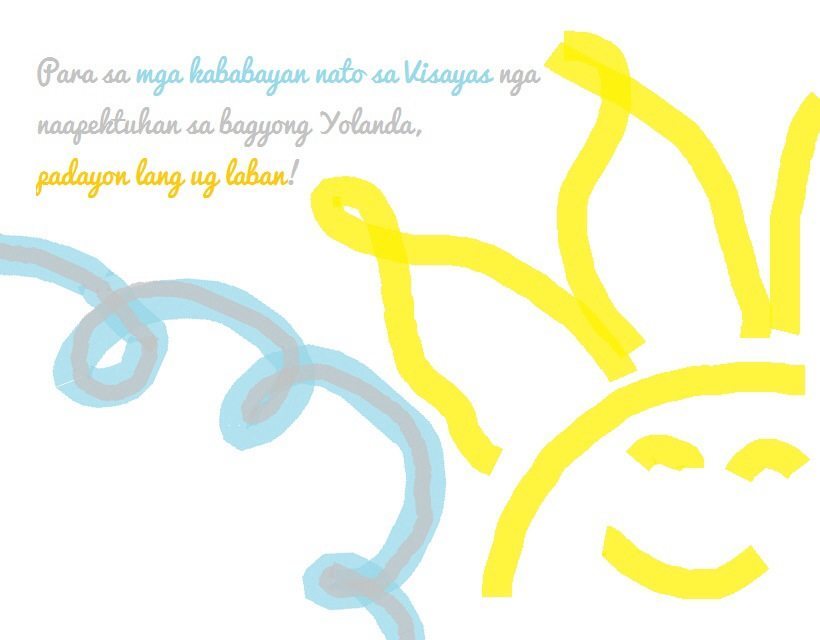 There is practically nothing to it – just pick a book/s in facebook.com /bookbed and fill out an order form for documentation purposes and the amount you'll be paying for goes to donation.
If you are also interested to share your books, you may send photos with details such as price and condition of the book to emailbookbed@gmail.com
Hopefully, all of our efforts will be put to good use and that our prayers for all that were affected by this tragedy shall be heard.
– KB


Let's support those who are going out of their way to assist those who have been distressed by this disaster. After all- reaching out, even in the smallest ways, is a great thing to do.