This feature was created by Holly from Bookish Musings to be able to learn more about the bloggers behind the blog, answer questions/this or thats/would you rather/etc, and just have fun!
This week's Behind the Blog Monday topic is:
If you could read any where in the world, where would it be?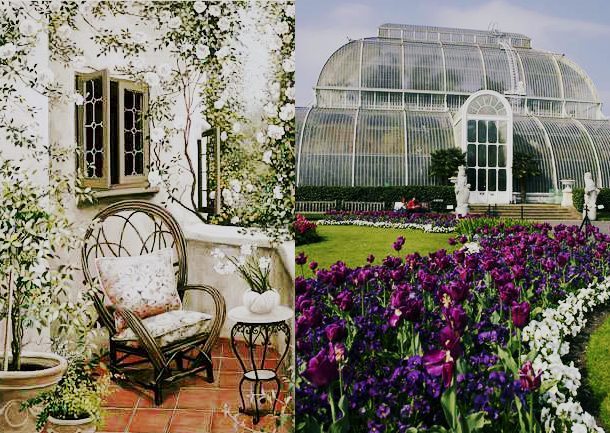 I'd love to read in a place like this. Somewhere beautiful and peaceful and where the sun shines bright and I could hear birds chirping. Somewhere I could find solace. I'd have my book in hand and I'd sip green tea while I'm reading a sweet, lovely, feel-good book.
If not, I'd want to read in a bookstore, my ultimate safe haven. There's something about the smell of books in the air- whether old or new. I'm particularly digging this Parisian bookshop. That green chair looks really homey to read in.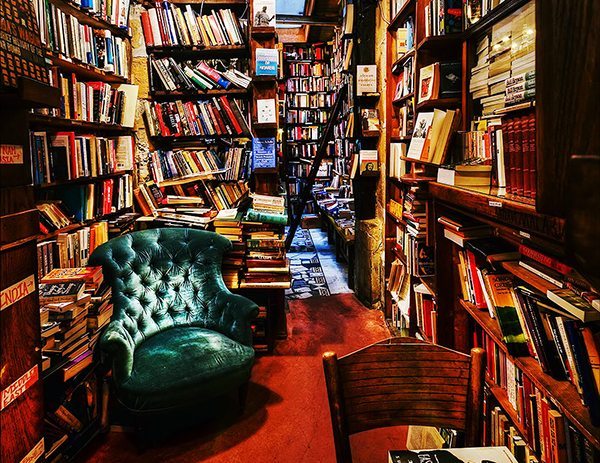 But for now, I'd have to settle with reading in my lonely, dim-lighted bedroom. I'm kidding- I love reading in my room. It's where my books are at and I always feel happy when I'm around them.
How about you? Where would you read if you could choose any place in the world? What's your ideal reading spot?