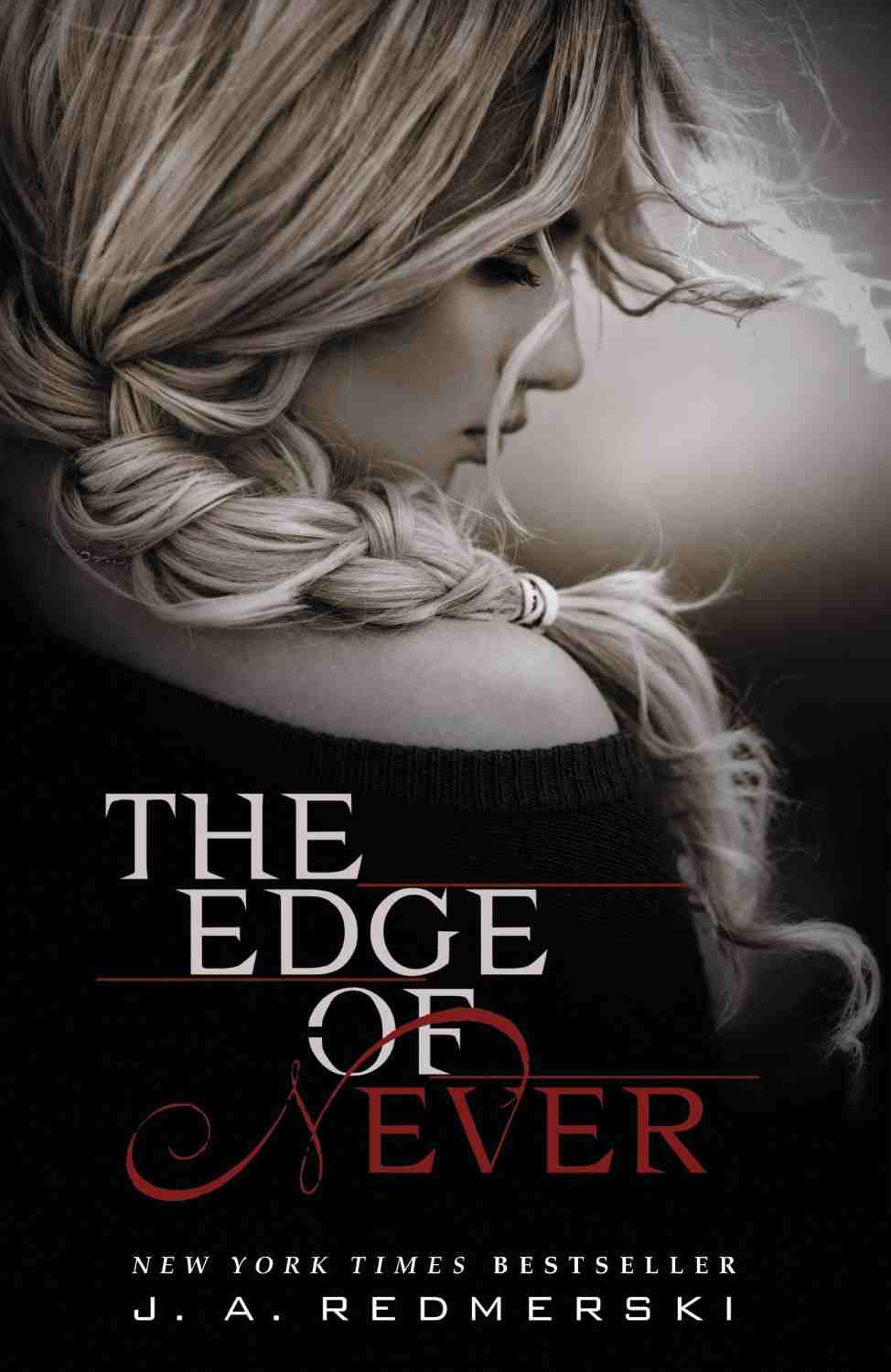 The Edge of Never

by J.A. Redmerski

Book #1, The Edge of Never

Published by Forever on July 2nd 2013

Purchased copy from Fully Booked

Purchase on

Fully Booked
Synopsis
Twenty-year-old Camryn Bennett thought she knew exactly where her life was going. But after a wild night at the hottest club in downtown Raleigh, North Carolina, she shocks everyone-including herself-when she decides to leave the only life she's ever known and set out on her own. Grabbing her purse and her cell phone, Camryn boards a Greyhound bus ready to find herself. Instead, she finds Andrew Parrish.

Sexy and exciting, Andrew lives life like there is no tomorrow. He persuades Camryn to do things she never thought she would and shows her how to give in to her deepest, most forbidden desires. Soon he becomes the center of her daring new life, pulling love and lust and emotion out of her in ways she never imagined possible. But there is more to Andrew than Camryn realizes. Will his secret push them inseparably together-or destroy them forever?
Have you ever wanted to live a different life? Have you ever wished you could do something spontaneous for once- no plans, just let chance sweep you away? Camryn Bennett has. In fact, she's always wanted to backpack around the world even before it came crashing down on her. Realizing she's been living a pointless life, Camryn decides to finally just leave and get away. She takes a Greyhound bus, with no clue at all where this trip will truly bring her. But on the road to nowhere, she meets Andrew Parrish and things go to a different direction all together.
I LOVE THIS BOOK. ABSOLUTELY FREAKING LOVE IT. I expected that it was a good read (I've heard so many praises), but oh my god, I did not expect to fall head-over-heels in love with it. I tried to be critical- after reading, I tried to find some faults because an NA book this beautiful was just too good to be true– but I couldn't. I have zero qualms- The Edge of Never was just THAT perfect.
Don't get me wrong. This book wasn't "idealistically" perfect. It's perfect in the sense that it told the story of two flawed, troubled people in such a breath-taking, heart-wrenching, amazingly poignant way. We get both Camryn and Andrew's POVs and I was just so impressed that JA Redmerski was able to pull off alternating between the two of them.
Camryn was a restless girl. She wondered about life and always wanted more from it. But the thing is, she wasn't sure exactly what she wanted. When she did, she was too scared to take it. I could totally relate to that and I think most people would as well. That's where Andrew comes in. Andrew who is downright swoon-worthy and gorgeous. Andrew with a dirty mouth, a sense of humor and passion for classic rock. But I didn't fall in love with him because of those characteristics. It was his words and actions that had me completely enamored. Andrew's lines in The Edge of Never were really deep and meaningful. Being the kind of guy who lives in the moment and does things spontaneously, Andrew teaches not only Camryn, but also the reader, that life is ours for the taking- we just have to be true to ourself.
"Just remember to always be yourself and don't be afraid to speak your mind or to dream out loud." – Andrew Parrish
As Camryn starts to learn how to become more free-spirited, she realizes that she needs Andrew in her life. I think I need Andrew in my life too. (JA Redmerski, please give me Andrew.) Okay, being more serious now. The romance in this book just renders me speechless. I cannot find the right words to express how much I loved it! Camryn and Andrew's conversations were either making me laugh my ass off or blushing and swooning. And how about the super hot, steamy scenes? I kinda lost myself there. Truth! I'm the type who usually shies away from those things but this time was different because I read every damn sexy word. I don't regret a thing.
Laughing, blushing, swooning, fanning self intensely because of hotness.. Did I miss anything? Oh wait, I did. Crying. Yes, you will need tissues when you read this book. There will be tears, I tell you. As much as I hurt for Camryn, especially since she had to deal with so much crap- it was Andrew's pain that really got to me. And those last few chapters- my heart just couldn't handle the ache. The emotions contained in this book were as ardent and intense as a hurricane.
The Edge of Never has got to be one of the best NA books I've read so far. This book deserves a thousand stars- hell, it deserves a galaxy. A story of two strangers who lose themselves in new experiences and feelings and find out what or who they really truly want along the way, The Edge of Never is definitely a must-read!