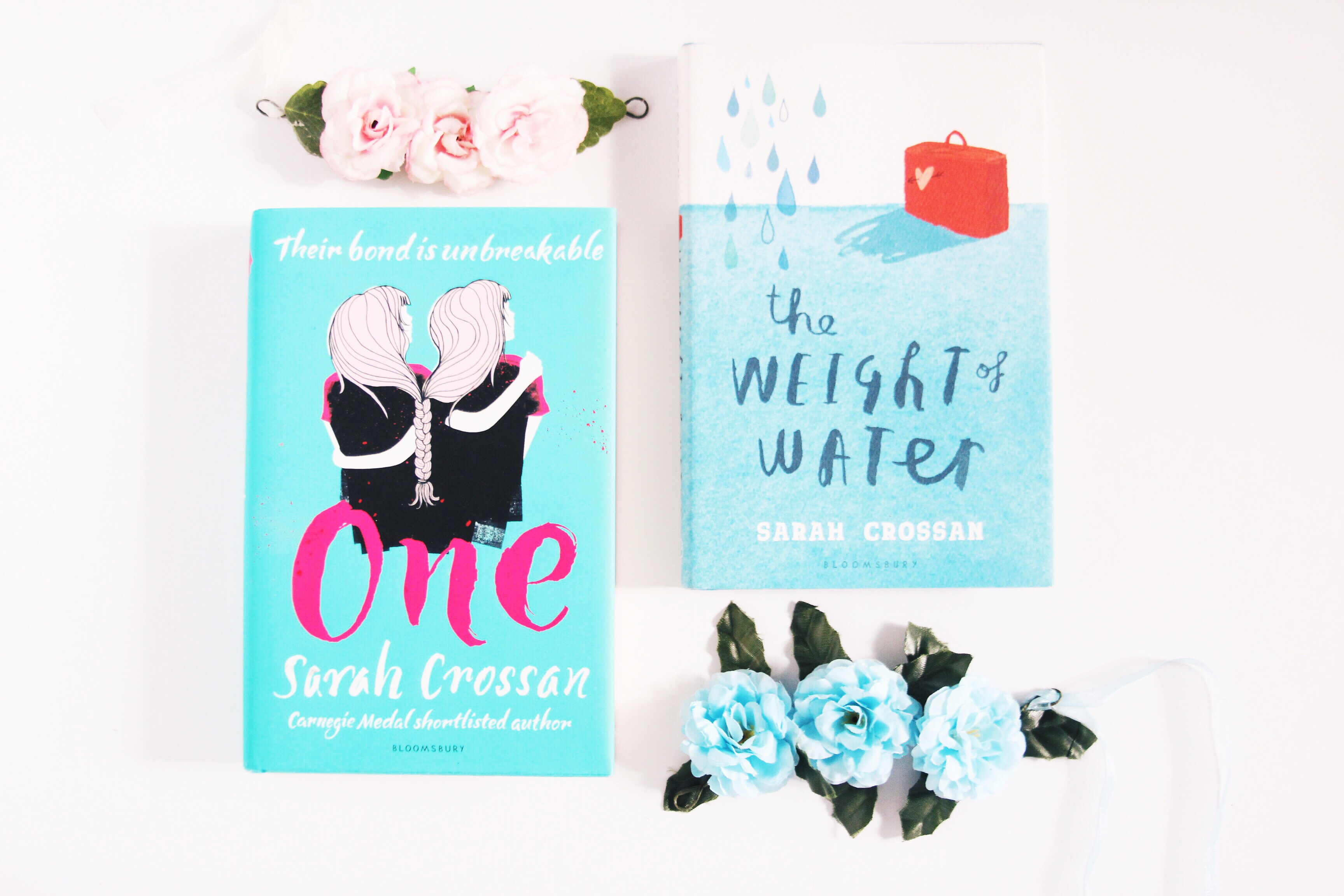 As much as I love reading fictional prose, I find something very powerful and beautiful in stories told in verse. Simple words and short phrases are strewn together to create a bare story that constantly flows until the reader is suddenly spilling over with emotions, stirred by a narrative that resonates despite its confinement in quick stanzas. There's something truly lovely about verse novels, and I as a reader, can't help but want to read more of it.
Before I picked up any of Sarah Crossan's books, they'd already been on my wishlist for quite some time. Obviously, I would want to read the works of an award-winning author who came highly recommended by fellow readers whose taste in books I trust. When I finally received my order of The Weight of Water early this year, I was so excited and immediately picked it out of my huge haul to read first. I sat myself down and perused the first verse novel I read from Sarah Crossan.
The moment I reached The End, I knew it wouldn't be the last book I read by her. The Weight of the Water impressed me that much. I honestly didn't expect a young protagonist, and maybe in another case this would have deterred me somehow, but Kasienka was admirably astute and intuitive. She was the kind of character who felt wise and mature beyond her age. I was absolutely fond of her voice and fell in love with her coming-of-age story, heartbreaking as it sometimes was. Her character was just so heartfelt and I loved how realistic the relationships she had were. Most of all, the writing style was just so poetic and stunning. For such a quick read, it brought a storm of emotions- sadness because of Kasienka's situation, excitement with the thrill of watching her experience her first love, and happiness in seeing a wonderful character grow and break out and become more empowered. Unflinching in its portrayal and moving at its heart, it was easy to understand why The Weight of Water garnered literary awards.
Although I have to say I personally liked The Weigh of Water better, I definitely also found One to be a very noteworthy read. I've never read about conjoined twins until this book and I was in awe of the true-to-life representation. While the ending broke me, I loved reading about Grace and Tippi's dynamics as sisters and their relationship with their family, imperfect as it was. Again, Sarah Crossan's lyrical writing is the highlight of her work, which only makes me hope she will write more verse novels in the future.
Bottomline: if you like free verse and are ready to fall in love with heartbreaking, realistic stories that are beautifully written, go read One and The Weight of Water.