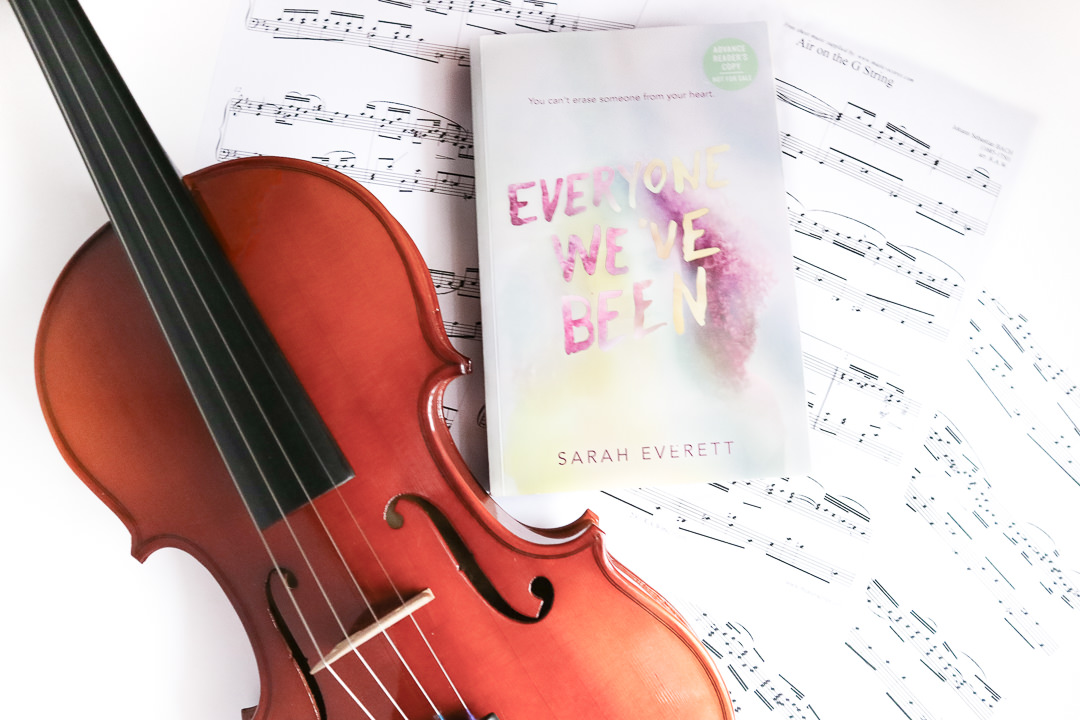 Everyone We've Been

by Sarah Everett

Published by Knopf Books for Young Readers on October 4th 2016

ARC from Publisher

400 pages

Purchase on

Amazon

・

Fully Booked
Synopsis
Addison Sullivan has been in an accident. In its aftermath, she has memory lapses and starts talking to a boy that no one else can see. It gets so bad that she's worried she's going crazy.

Addie takes drastic measures to fill in the blanks and visits a shadowy medical facility that promises to "help with your memory." But at the clinic, Addie unwittingly discovers it is not her first visit. And when she presses, she finds out that she had certain memories erased. She had a boy erased.

But why? Who was that boy, and what happened that was too devastating to live with? And even if she gets the answers she's looking for, will she ever be able to feel like a whole person again?
Some days, it's hard to find a book that is exactly what you're looking to read at the moment. When I picked up Sarah Everett's debut novel earlier this week, I knew it was the kind of read I was seeking. I instantly clicked with the prose and finished the book in one sitting.
Even though it wasn't the first time I've read a book about memory wipes and the plot wasn't all that hard to predict, there were several things I found very refreshing in Everyone We've Been:
Alternate Story Structure
I love books that play with story structure. With this one, it didn't feel like the author was just trying something different, I think the story really called for a before/after parallel narratives. They just worked so well with the grand scheme of the book and I really loved the polarity of each account.
Lovely, Emotional Writing
Sarah Everett's writing is exquisite and beautiful. The fact that this is only her first book makes me so excited to read more from her. I was just so impressed! Her words really pulled at my heartstrings and made me fall in love with her main character, Addie. Though I'd never experienced the things Addie had, her thoughts and emotions were so easy to connect with because her point of view had so much depth.
Resonating Love for Music
The main reason I really loved Addie though was because of something special we shared: music. As someone who previously played the violin, I was so fond of reading about Addie's passion for playing the viola. I love that Air on the G String even plays a role in the book and I actually listened to it while reading Everyone We've Been. I guess a part of why I thought the writing was so beautiful was because the description of music and what it can make you feel was so heartfelt.
Complexities of a Divorce Family
Addie's family is far from perfect. After her parent's divorce, things were never quite the same. For Addie, it felt like her family was torn in half. The portrayal of the family dynamics in Everyone We've Been made me so sad, but in a good way, because they were so realistic. I loved that each member of the family was three dimensional and that there was a well-defined reason for everyone's actions.
Coping & Moving Forward
One of the biggest themes in the book is that heartbreak, no matter how immense it is, is survivable. That pain is something we can move forward from. I think it's such an important message to readers and I love how it was placed in the book. Losing someone is hard and heartbreaking but we shouldn't forget that who we lost was once a part of us, and in remembering them only do we remember who we are.
In conclusion, Everyone We've Been is a stellar young adult contemporary that deserves much love. If you like emotional reads with great themes or characters who love music, this one is for you.
Enter the giveaway
Have you read Everyone We've Been? Any plans on reading it? If you have any favorite books with characters who play classical instruments, feel free to rec them!