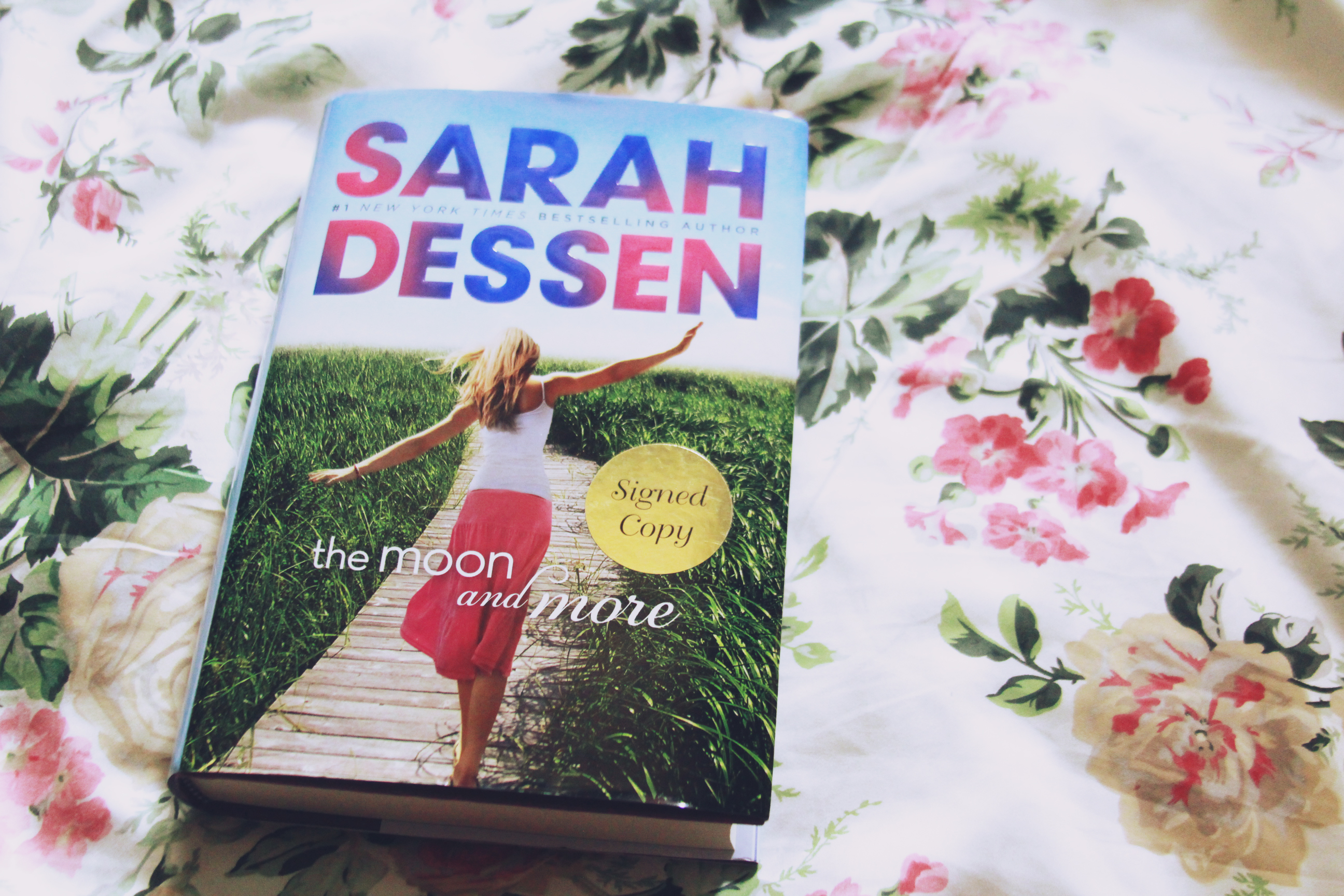 Synopsis
Luke is the perfect boyfriend: handsome, kind, fun. He and Emaline have been together all through high school in Colby, the beach town where they both grew up. But now, in the summer before college, Emaline wonders if perfect is good enough.

Enter Theo, a super-ambitious outsider, a New Yorker assisting on a documentary film about a reclusive local artist. Theo's sophisticated, exciting, and, best of all, he thinks Emaline is much too smart for Colby.
Emaline's mostly-absentee father, too, thinks Emaline should have a bigger life, and he's convinced that an Ivy League education is the only route to realizing her potential. Emaline is attracted to the bright future that Theo and her father promise. But she also clings to the deep roots of her loving mother, stepfather, and sisters. Can she ignore the pull of the happily familiar world of Colby?

Emaline wants the moon and more, but how can she balance where she comes from with where she's going?

Sarah Dessen's devoted fans will welcome this story of romance, yearning, and, finally, empowerment. It could only happen in the summer.
"Whatever you need, I will find a way to get it to you. I will give you the moon, and more."
Emaline has lived in Colby all her life. There, she has a loving family and a perfect boyfriend. But Emaline's father, and an outsider who's arrived for the summer, Theo, encourages her to look beyond and seek a brighter future than what Colby offers. Will there ever be an in between when it comes to your home and your future?
Truthfully, when I was in early chapters of The Moon and More, I was anxious and a little bit disinterested. Getting to the middle though, I rediscovered how much I loved Sarah Dessen's writings. I loved the way Dessen creates such unique characters, the way she makes them relatable, the way she can be sometimes gets philosophical, the way she always emphasizes on the importance of family. I believe that Sarah Dessen is one of the best when it comes to writing perfect summer books.
I really understood Emaline and her worries about college and her future. I've carried that weight for the longest time. As I empathized with her, I began liking her character. Another character I liked (well not really but I found him important in the story) was Theo. The attraction to Theo was pretty fast but with the undeniable charm Theo put on the early chapters, I guess it would be pretty hard to resist. Also, Theo symbolized something different, as if Emaline could be a different person when she was with him. I guess that's why she was drawn to him. Theo and Emaline's romance was a quick one but it had sparked a change and I couldn't ask for anything better than the way Sarah Dessen left their relationship because it allowed Emaline to fluorish more.
Emaline's relationship with Luke was really written well too. I kinda wish they had ended up together but again, I understood why Dessen ended things the way she did At least she left a little hope there though. Aside from Emaline's romantic relationships, I think it's important to point out her friends and family. Emaline's friendship with Morris is my favorite. Morris is lazy and slow but he and Emaline have been there for each other for a long time. I also liked how Morris changes and how he develops as a character. You get to see glimpses of him and you realizes he's actually a great guy. I think I like him more than I liked Luke or Theo.
Next is family, which I think, really is the center of this book. Despite Emaline being annoyed with her family constantly, you can tell she loves them and that they love her. Her relationship with her mother was perfectly written and you could tell that Dessen wrote it straight from her heart. Her relationship with her biological father though, was a little more angsty. Still, he was essential for Emaline to learn that disappointments are a part of life. Lastly, I liked Emaline and Benji's brother-sister love. They really got to bond over the summer and I think Benji's troubles also helped Emaline realize some things. But yeah, I'm just such a sucker for cute kids like Benji.
The Moon and More is a good read and a good reminder that, as Dessen puts it, "Life is long. just because you don't get your chance right when you want or expect it, doesn't mean it won't come." With The Moon and More, Sarah Dessen delivers another moving coming-of-age story, of a girl in a small town with big things ahead of her.