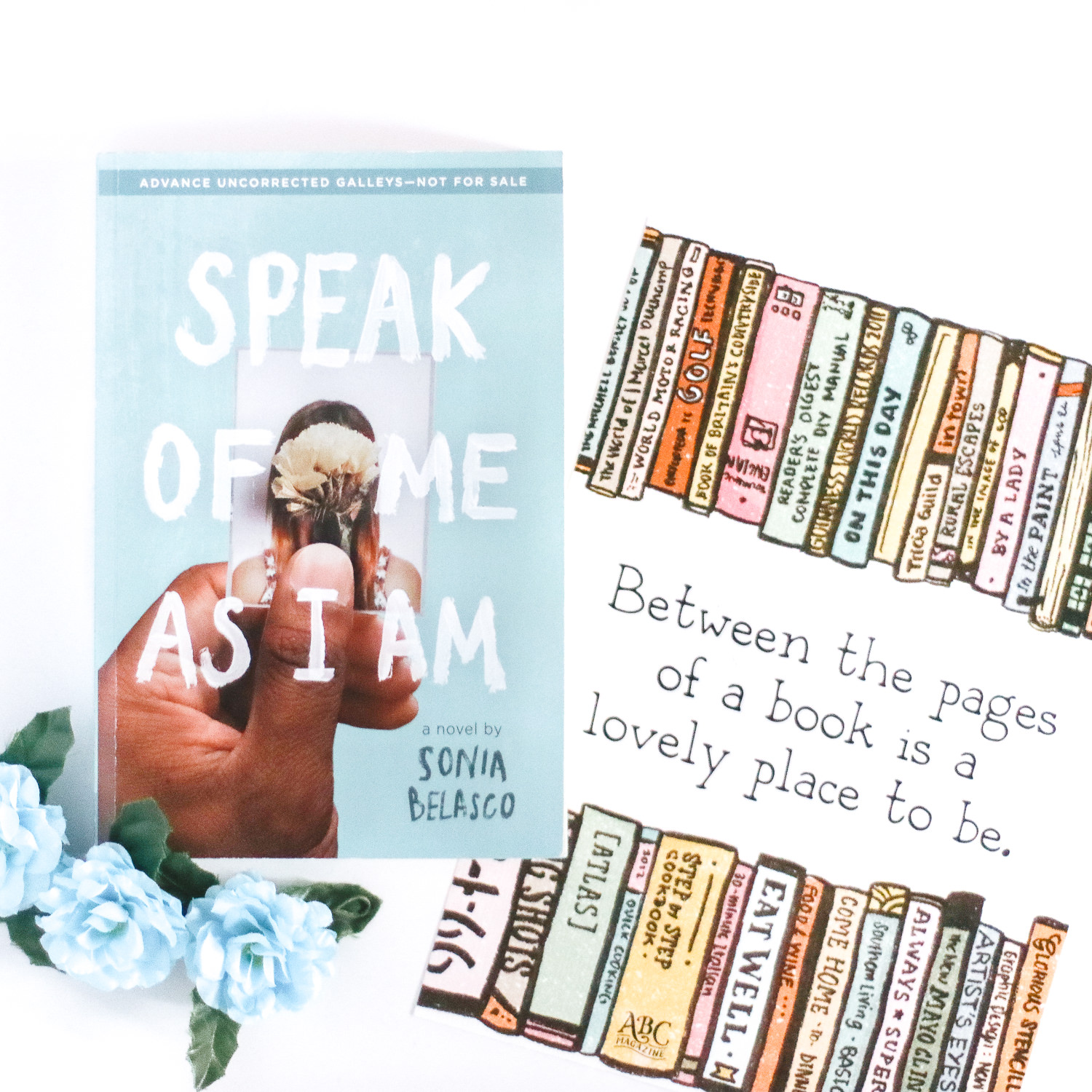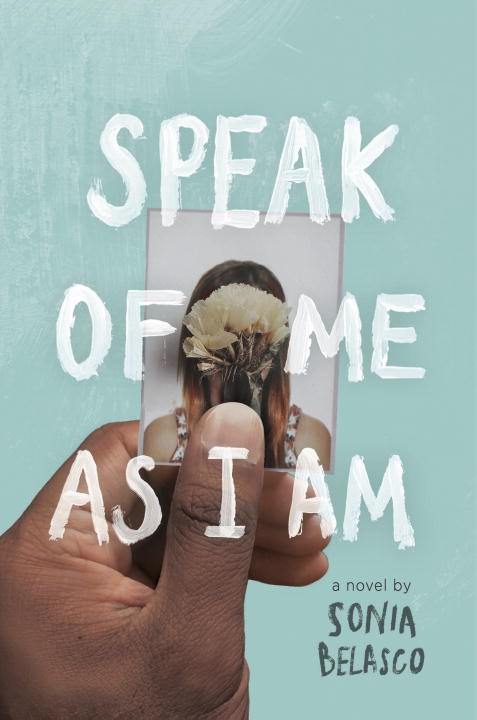 Speak of Me as I Am

by Sonia Belasco

Published by Philomel Books on April 4th 2017

ARC from Publisher

272 pages

Purchase on

Fully Booked
Synopsis
A moving story of grief, honesty, and the healing power of art—the ties that bind us together, even when those we love are gone.

Melanie and Damon are both living in the shadow of loss. For Melanie, it's the loss of her larger-than-life mother, taken by cancer well before her time. For Damon, it is the loss of his best friend, Carlos, who chose to kill himself rather than reveal his secret.

Through a staged production of Othello, through the lens of Damon's camera, and through the strokes of Melanie's paintbrush, the two teens find that, rather than moving on from their losses, they can learn to live with their own corners of sadness, especially because they're not doing so alone. And it is only by being honest with themselves that they can begin to find some small bit of peace.

This multi-cultural story shows readers that grief comes in all shapes, sizes, and colors—and that love and pain can bind people together even as they threaten to tear us apart.
Imagine a girl at the bus station, quietly crying. It's eleven o'clock at night and she's missed the last bus so she has to wait for the next one– the midnight bus.
She's not crying because it's dark and she's all alone and stuck waiting, she's crying because the book she's reading is heartbreaking and emotional and raw. There's not even a seat or a bench at the bus station, so she's just there… standing, reading, and crying. That girl you imagined is me reading Speak of Me as I Am.
Yup, true story. But before you feel sorry for me, know that I loved every second of it. Not the feeling of pain or grief that Speak of Me as I Am definitely evoked so well, but the feeling of relating to a character and their story so much that you cry for them and cry with them.
Honestly though, I didn't know what I was in for when I picked up Speak of Me as I Am. I pretty much saw the words camera and school play in the synopses and just decided to read it. Sure, I got the gist that it was about grief, but I did not expect that it would move and affect me so much to the point of crying at the bus station.
At first, I related with artistic Melanie and her insecurities, especially because her mother was such a vibrant beautiful person when she was alive. But the way she missed her Mom hit so close to home because I've gone through those feelings myself when I lost my Grandma. With Damon, a black actor turned photography enthusiast after his friend leaves him his camera, the grief he felt like a different beast. There was so much anger and confusion, because his best friend Carlos took his own life. Sonia Belasco portrays and writes grief and its many forms so well–the questions, the emptiness, the pain–Speak of Me As I Am doesn't hold back on how fucked up losing people you love makes you feel.
But between all those dark emotions, Speak of Me as I Am gives hope: in the sweet romance between Melanie and Damon, in the wonderful banter and hilarious conversations with Melanie's best friend Tristan, in the production of Othello that helps Damon to face his feelings and accept the facts, in the photos Damon take, and in the art that Melanie makes.
That girl in the bus station? She is incredibly thankful for stories like this one, that tries to make sense of messy feelings like grief. Speak of Me as I Am is without a doubt, one of the best books I've read this year, and if there's one book I've recommended that you plan to read, I hope it's this one.
Favorite Quotes from Speak of Me as I Am
It happens at least twenty times a day. I do something or say something or see something and I want to send a postcard to that place where you are with no address: WISH YOU WERE HERE.
---
But photographs aren't all we leave behind. Not photographs, not letters, not drawings or paintings, not houses or cars or money or clothes. People are what we leave behind.
---
Carlos never cared that much about words. He wanted pictures. He wanted it right in front of him: no filters, no lies. But pictures can hide too, push something out of the frame, edit it out. Pictures are puzzle pieces, and sometimes they don't fit together. Sometimes they are just pieces, fragments without a frame, and sometimes we look and we don't see.
---
"You can't be with someone who's more scared than you are," Tristan says. "I think that's what I've figured out. You can be scared together, but only in equal amounts." God, that's it. We're both so scared, but we don't know how to be scared together.
---
"Volleyball was clearly a sport invented by the devil," I tell Tristan. "Satan plays volleyball. Satan loves volleyball. Satan holds volleyball championships in hell, possibly everyday."
---
The camera lies all the time, hombre. I don't mean airbrushing and all that shit—I mean when you hold that thing in your hand and focus, you're showing people what you see, right? But you're also deciding what you don't want them to see. Whatever's outside the frame. People always talk about what the camera exposes. They never talk about what it hides.
---
"Speak of me as I am. I don't know how to do that for Carlos, not yet, but I want to be able to do it. I don't only want to have Carlos's camera, I want to be that camera. I want to frame Carlos's world, to freeze it in time. I want people to know who Carlos was, to see what he saw, to feel what he felt, to know. I want people to know."
---
"The shrink I went to only once asked me: Where do you feel it? Where do you feel your grief? I said: Everywhere. Everywhere. I meant in my body—my chest, my head, my stomach, the tips of my fingers and the ends of my toes—but also everywhere outside of me, on every corner, in every store, under the covers, on that boat we used for crew, everywhere, everywhere, everywhere. Everywhere I point the camera, in every image I capture, in everything I see and don't see because Carlos isn't there to fill the space."
---