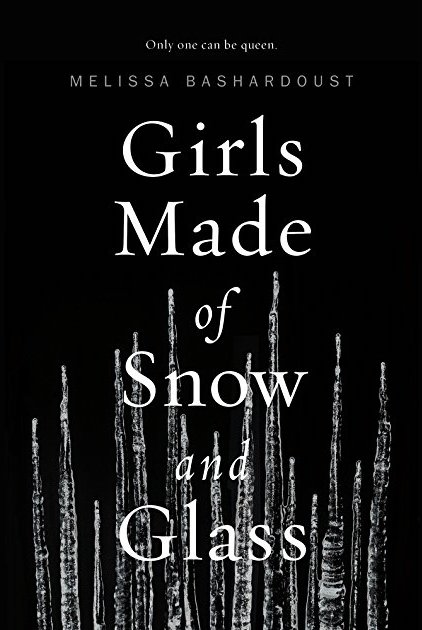 Girls Made of Snow and Glass

by Melissa Bashardoust

Published by Flatiron Books on September 5th 2017

ARC from Publisher

384 pages

Purchase on

Fully Booked
Synopsis
Frozen meets The Bloody Chamber in this feminist fantasy reimagining of the Snow White fairytale

At sixteen, Mina's mother is dead, her magician father is vicious, and her silent heart has never beat with love for anyone—has never beat at all, in fact, but she'd always thought that fact normal. She never guessed that her father cut out her heart and replaced it with one of glass. When she moves to Whitespring Castle and sees its king for the first time, Mina forms a plan: win the king's heart with her beauty, become queen, and finally know love. The only catch is that she'll have to become a stepmother.

Fifteen-year-old Lynet looks just like her late mother, and one day she discovers why: a magician created her out of snow in the dead queen's image, at her father's order. But despite being the dead queen made flesh, Lynet would rather be like her fierce and regal stepmother, Mina. She gets her wish when her father makes Lynet queen of the southern territories, displacing Mina. Now Mina is starting to look at Lynet with something like hatred, and Lynet must decide what to do—and who to be—to win back the only mother she's ever known…or else defeat her once and for all.

Entwining the stories of both Lynet and Mina in the past and present, Girls Made of Snow and Glass traces the relationship of two young women doomed to be rivals from the start. Only one can win all, while the other must lose everything—unless both can find a way to reshape themselves and their story.
It's impossible to describe Girls Made of Snow and Glass in one word. With so many layers coming together to create the astonishing story of Princess Lynet and Queen Mina, it's only rightful to showcase every discerning dimension of their tale.
Fantasy That's Character-Driven
I wish more fantasy novels could be like Girls Made of Snow and Glass. I mean a standalone fantasy fairy tale retelling? Sign me up! But the thing that I most want from fantasy novels that this one delivers is the focus on character arcs over plot. Compared to most hero-conquers evil-stories, Girls Made of Snow and Glass is more about Princess Lynet feeling pigeonholed to become like her delicate birth mother even though she wishes to be as fierce as her stepmother, Mina. The book is also about Mina as a young woman desperately seeking love then growing to crave a position of power. I love how the characters develop so organically and how they struggle more with inner conflicts than external conflicts. And the thing is, even while Girls Made of Snow and Glass focuses on character development (which often slows down the pace for other fantasy novels), it still maintains a great momentum and proved to be a page-turner as I finished it in one sitting.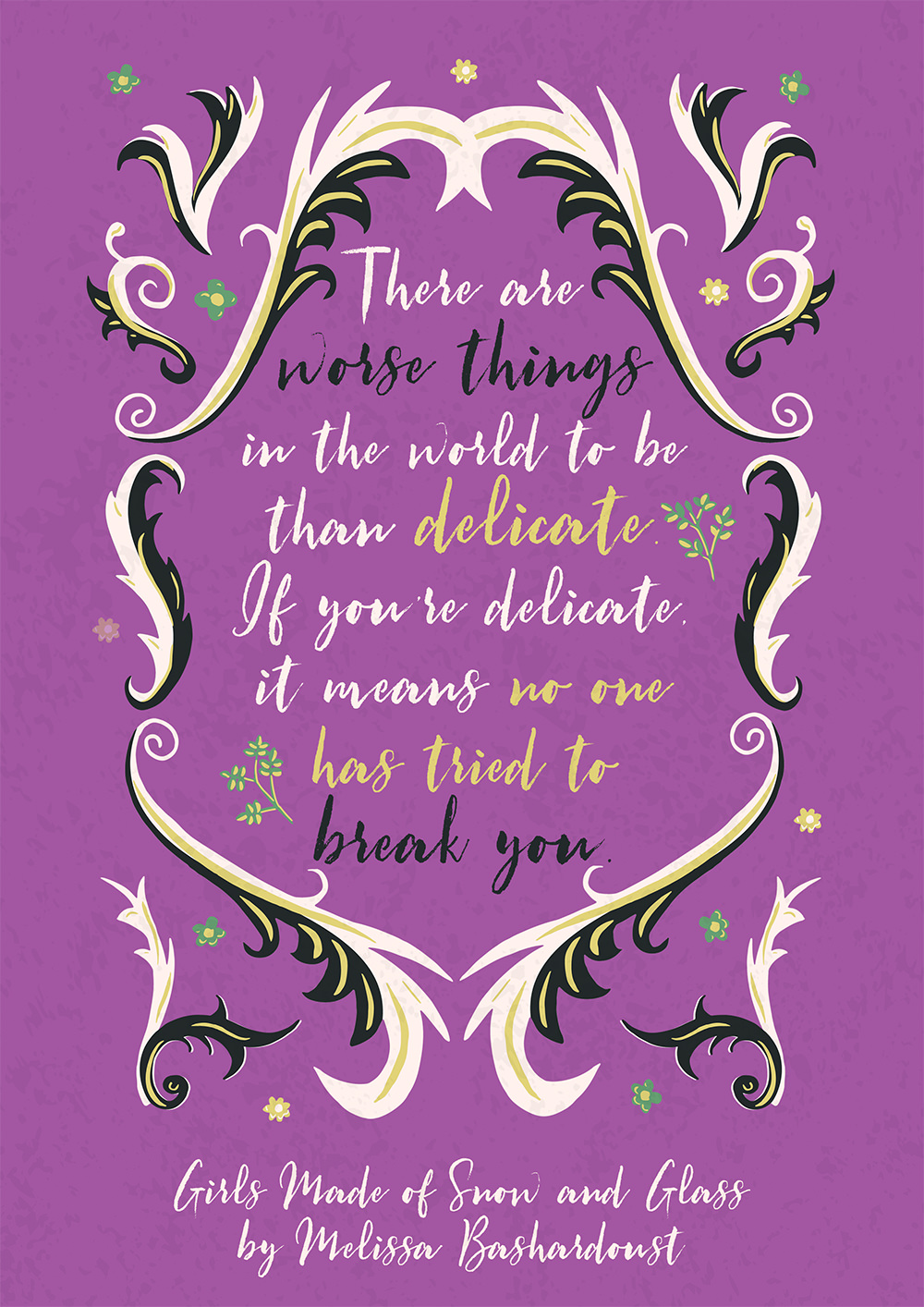 Fairytale Retelling
Frozen and Snow White seem to be the main inspiration for Girls Made of Snow and Glass and I love how it takes those stories further and gets deeper into familiar characters, making them more extraordinary and complex. The story also establishes its fantastical setting extremely well and I loved referring to the map of Whitespring castle to imagine the main characters' whereabouts vividly. It was also awesome how supporting elements like Sybil's Curse added not only to the world-building but also to the plot.
F/F Romance
I love the authentic development of the relationship between Lynet and Nadia SO much. From the start, their chemistry was undeniable and I love how the author makes it obvious there's something going on between them. I was excitedly shipping the two girls and enjoyed watching their slow-burn romance as they became friends to lovers. They were each other's confidantes and despite the huge conflict that could've come between them, they instead established better trust and grew even closer.
Family Dynamics
The way Girls Made of Snow and Glass portrayed relationships between father-daughter and stepmother-daughter was ultimately what moved me as I read the book. I loved how complicated the relationships felt, despite the obvious love that existed between some of the characters. At the same time, it's realistic how another relationship that's more toxic instead of loving (totally eyeing Gregory) affected another character's beliefs and mindset so negatively.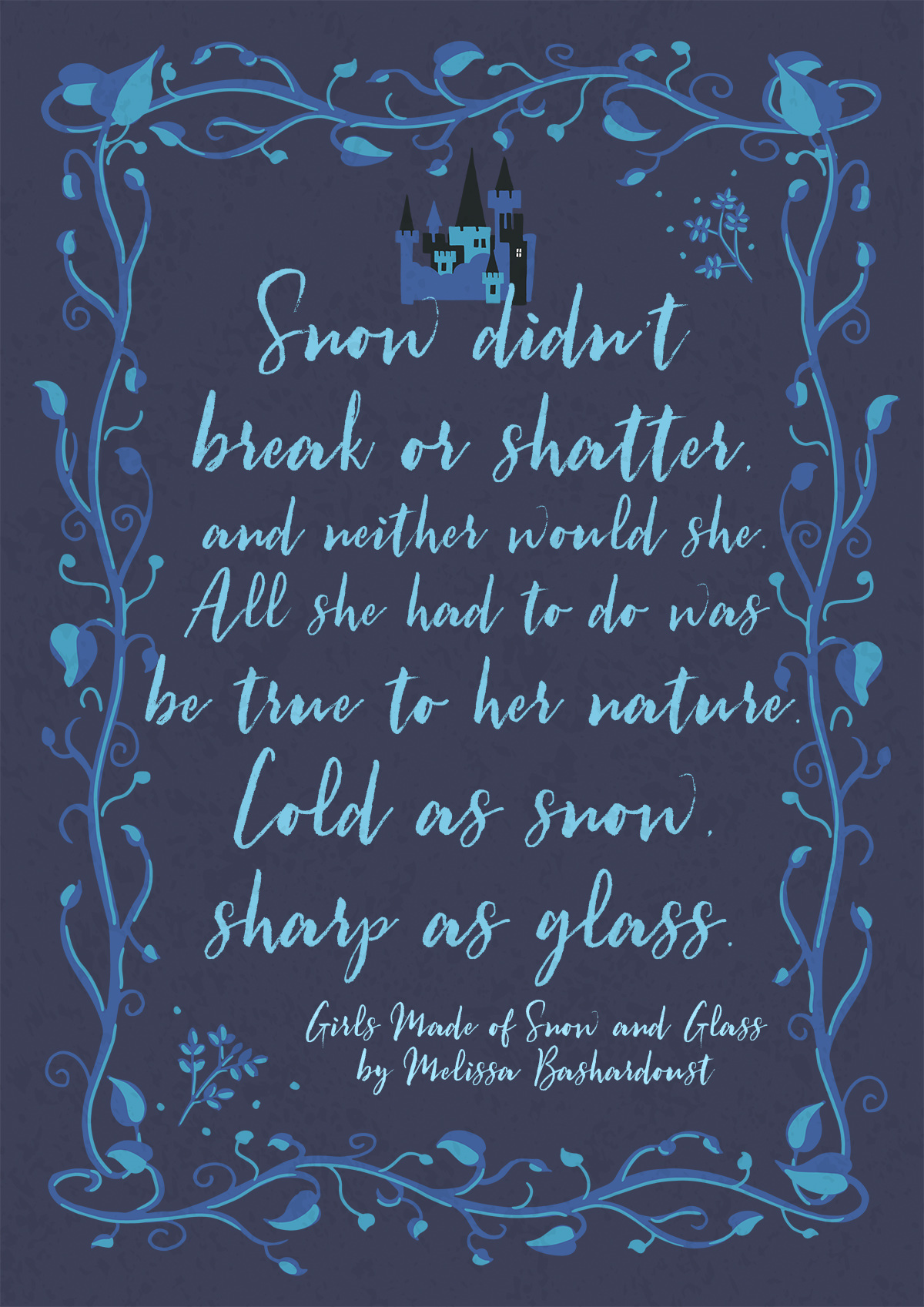 Feminist Perspectives
Here's the main reason everyone should read this book: it's incredibly feminist. The women in the story are powerful and strong, but they're also flawed and conflicted and realistic. Though the girls were made of snow and glass, they were so human. But also? The girls were so much more. They were capable of love, resilience, faith. As all girls are. And I think that's why this story is so empowering and beautiful.
An amazing tale of two queens reshaping their world, Girls Made of Snow and Glass is one heck of a debut novel that everyone deserves to experience.
Is Girls Made of Snow and Glass on your TBR? What are your favorite feminist books?