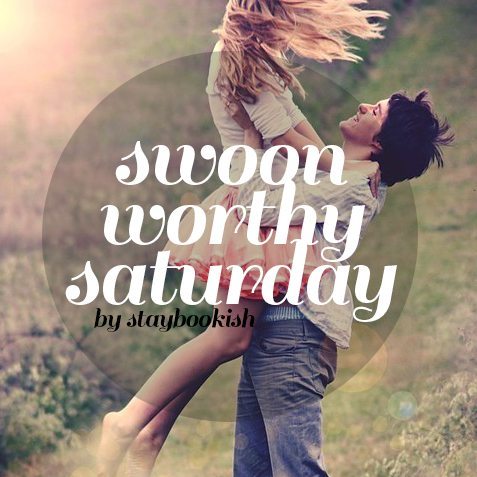 So I've decided to start my own book feature! I've declared that Saturday is a day for swooning. Swoon Worthy Saturday is a weekly meme where in we present a fictional boy who has swept us off our feet, given us butterflies, made our heart do acrobatics and driven us absolutely crazy! (Join the fun here.)
And for my first ever feature, I introduce to you, Will Cooper from Colleen Hoover's Slammed series!!!!!!!!!!
Look at that second cover Will Cooper is bringing sexyyyy back
The Gist of Will Cooper:
1. Makes slam poetry sound HOT
2. Great brother!!
3. He's reaaally thoughtful and responsible and sweet and compassionate
4. Likes The Avett Brothers
5. Thinks most of Layken's ideas aren't good
Will Cooper's Swoon Worthy Moments:
Slammed (Lake's POV)
"Wow," I say as I take in the time on the clock. "Is that the quickest way to the store? That drive took twenty minutes."
He winks at me as he opens his door. "No, actually it's not."
That's definitely flirting. And I definitely have butterflies."
xx
"Y'all?" he laughs.
"What?"
"Nothing," he says with a smile on his face. "I've just never heard anyone say 'y'all' in real life before. It's cute. So southern belle."
"Oh, I'm sorry," I laugh. "From now on I'll do like you Yankees and waste my breath by saying 'all you guys.'"
He laughs and nudges my shoulder. "Don't. I like your accent, it's perfect."
I can't believe I've actually turned into a girl who swoons over a guy. I detest it so much; I start to inspect his features more intently, trying to find a flaw. I can't. Everything about him so far is perfect."
xx
"Is he for real? A hot guy who makes me laugh and loves poetry? Someone pinch me. Or not; I'd rather not wake up."
Point of Retreat (Will's POV)
"What's your sweet?" Eddie asks me.
That's easy. "My sweet is right now," I say as I kiss Lake on the forehead."
xx
"Lake, you mean the world to me. You brought so much to my life…right when I needed it the most. I wish you could know how hopeless I was before I met you, so you would realize just how much you've changed me."
"I do know, Will. I was hopeless too."
"You're interrupting again."
She grins and shakes her head. "I don't care."
I laugh and push her down onto the couch and climb on top of her. I press my hands into the couch beside her head to hold myself up. "Do you have any idea how much you frustrate me sometimes?"
xx
"If I were a carpenter, I would build you a window to my soul.
But I would leave that window shut and locked,
so that every time you tried to look through it…all you would see is your own reflection.
You would see that my soul
is a reflection of you…"
This Girl (Will's POV)
"Then this girl . . .
Holy hell, this girl . . .
She appeared out of nowhere, standing directly in front of me on the edge of that cliff. She looked down at me with her sad eyes that ran a million miles deep . . .
and she smiled at me.
This girl smiled at me.
A look that cut straight to my core and pierced through my heart like a million of Cupid's arrows,
One right on top of the other, on top of the other, on top of the other
Straight . . .
Into . . .
My heart . . ."
xx
"I kiss her like I've wanted to kiss her since the moment I knew how perfect we were together. How much we made sense. I kiss her with abandon, knowing I'll never have to walk away from her again. I kiss her knowing that this won't be our last kiss. That it won't even be our best kiss. I kiss her knowing that this kiss is our beginning, not another good-bye."
SO THAT'S WILL COOPER FOR YOU GUYS!!!!!
If you haven't read Slammed, I suggest you do it ASAP. Promise, it's amazing. :)
I'll be posting another feature next Saturday, so stay tuned yeah? <3
Who's had you swooning lately?
Leave your link at the comment section!