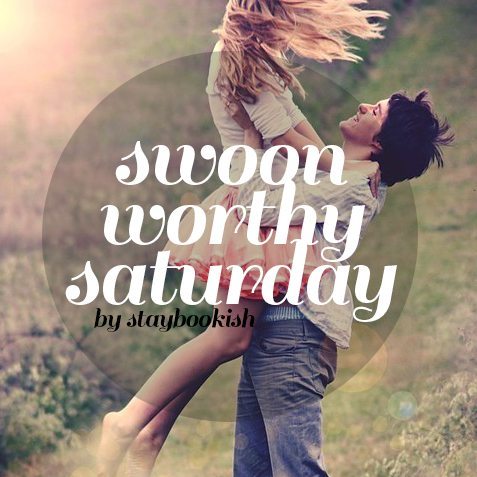 So I've decided to start my own book feature! Saturday is a day for swooning. Swoon Worthy Saturday is a weekly meme where in we present a fictional boy who has swept us off our feet, given us butterflies, made our heart do acrobatics and driven us absolutely crazy! (Join the fun here.)
This lovely saturday, I shall introduce to you Adam Wilde from Gayle Forman's If I Stay and Where She Went!!!!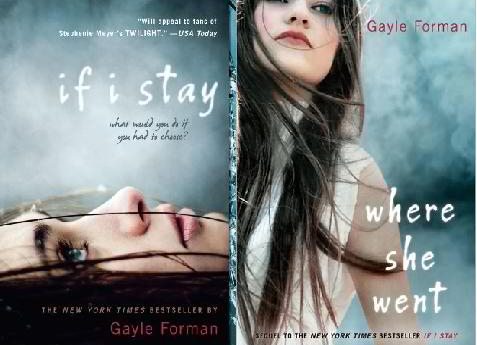 The Gist of Adam Wilde:
1. Front man of Shooting Star
2. He sings, writes songs and plays the guitar
3. Sweetest boyfriend a girl could ask for
4. Lopsided smile, flecked green eyes, vintage concert t-shirts
5. He loves Mia with every fiber of his being
Adam Wilde's Swoon Worthy Moments slash Quotables:
If I Stay
"But the you who you are tonight is the same you I was in love with yesterday, the same you I'll be in love with tomorrow."
xx
"Please, Mia," he implores. "Don't make me write a song."
xx
"But I'm still here. And I'm still crazy in love with you."
"Me too," I said.  And then we stopped talking for a while as Adam strummed an unfamiliar melody. I asked him what he was playing.
"I'm calling it 'Th Girlfriend's-Going-to-Juilliard-Leaving-My-Punk-Heart-in-Shreds Blues," he said, singing the title in an exaggerated twangy voice. Then he smiled that goofy shy smile that I felt like came from the truest part of him.
xx
"I'll let you go. If you stay."
Where She Went
I'll be your mess, you be mine
xx
And I have to fight the urge to take her by the shoulders and slam her against a shuttered building until we feel the vibrations ringing through both of us. Because I suddenly want to hear her bones rattle. I want to feel the softness of her flesh give, to hear her gasp as my hip bone jams into her. I want to yank her head back until her neck is exposed. I want to rip my hands through her hair until her breath is labored. I want to make her cry and then lick up the tears. And then I want to take my mouth to hers, to devour her alive, to transmit all the things she can't understand.
xx
"You're a classical cellist whose parents are old punk rockers. You're a totalfreak. But you're my freak."
xx
"So let's hear another one of your irrational fears."
Mia grasped me by the arms and pulled herself in to my chest, like she was burrowing her body into mine. "I'm scared of losing you," she said in the faintest of voices.
I pushed her away so I could see her face and kissed the top of her forehead. "I said 'irrational' fears. Because that's not gonna happen."
xx
"You dumb-ass," I crooned, kissing her on the forehead.
"You don't share me. You own me."
xx
First you inspect me
Then you dissect me
Then you reject me
I wait for the day
That you'll resurrect me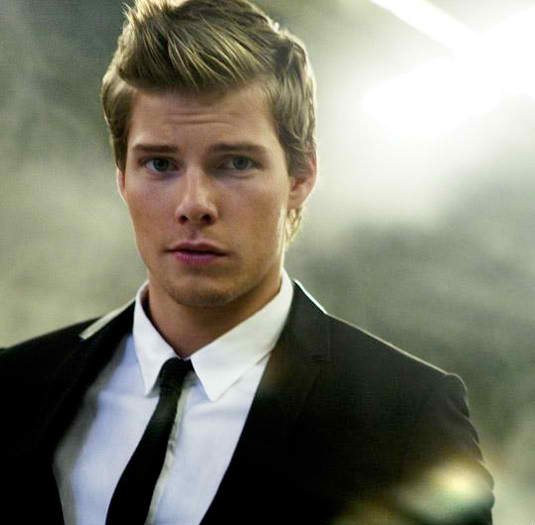 Hunter Parrish is totally Adam for me!!!
I fell in love with Adam during If I Stay and I bled for him during Where She Went. The first book was beautifully tragic and my heart totally went to Mia. But that second book, I just… ADAM TOTALLY, ABSOLUTELY HAD ME. I regret not picking up Forman's books earlier. Seriously though, if you haven't read any of her books, run to the bookstore RIGHT NOW.
Speaking of, I'm going to start reading Just One Day now! I hope I love Willem as much as I loved Adam!
Don't forget to come back again and swoon with me over book boys next Saturday!
Who's had you swooning lately?
Leave your link at the comment section!