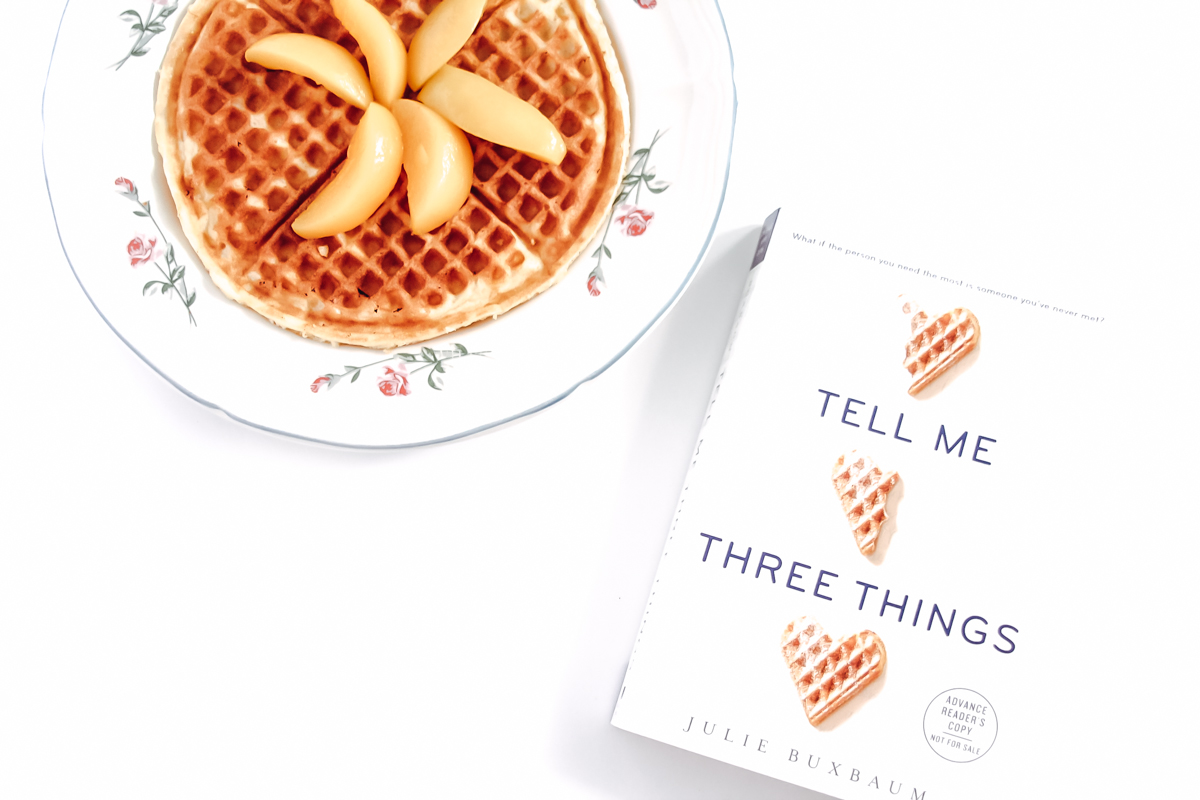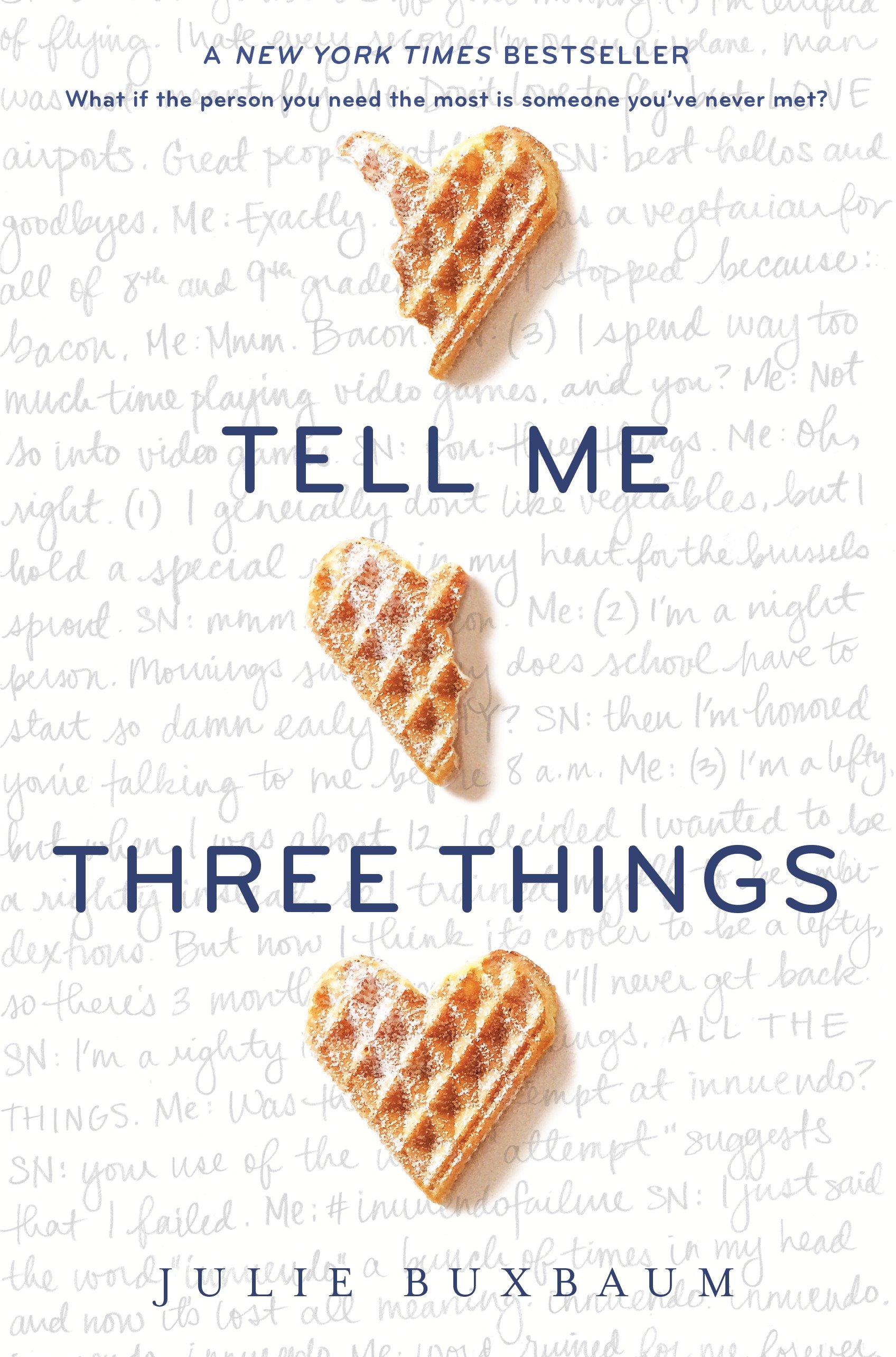 Synopsis
Everything about Jessie is wrong. At least, that's what it feels like during her first week of junior year at her new ultra-intimidating prep school in Los Angeles. Just when she's thinking about hightailing it back to Chicago, she gets an email from a person calling themselves Somebody/Nobody (SN for short), offering to help her navigate the wilds of Wood Valley High School. Is it an elaborate hoax? Or can she rely on SN for some much-needed help?

It's been barely two years since her mother's death, and because her father eloped with a woman he met online, Jessie has been forced to move across the country to live with her stepmonster and her pretentious teenage son.

In a leap of faith—or an act of complete desperation—Jessie begins to rely on SN, and SN quickly becomes her lifeline and closest ally. Jessie can't help wanting to meet SN in person. But are some mysteries better left unsolved?

Julie Buxbaum mixes comedy and tragedy, love and loss, pain and elation, in her debut YA novel filled with characters who will come to feel like friends.
I think I just found a new favourite contemporary author. Lovely, wonderful and sweet, Julie Buxbaum's debut YA novel easily captures the hearts of readers everywhere.
"I am who I am, whoever that may be now."
Three Things You Need To Know About Tell Me Three Things
Real connections through digital communication. As a person who lives in the internet world and loves to connect with people online, I think this aspect is awesome. Through emails, IMs & texts, Jessie, the protagonist, connects with an anonymous boy who declares himself her official prep high school spirit guide a.k.a. Somebody/Nobody (SN). It's not just a simple connection either. It's fierce and true.
Grabs your attention and holds on to it. If you're in a reading slump, this fabulous book might just shake you out of it. The mystery of SN isn't too hard to figure out but the plot is confounding and keeps you turning pages. Plus, Jessie's narrative is engaging.
A story of grief and healing. Jessie, having lost her mother, feels the loneliness and ache of missing someone you love who's gone forever. The way she tries to be strong in spite of this is moving and I found myself identifying with her need to be truly seen and known.
"Perfect days are for people with small, realizable dreams. Or maybe for all of us, they just happen in retrospect; they're only now perfect because they contain something irrevocably and irretrievably lost."
Three Things That Made Me Fall In Love With The Story
Cute banter. Who isn't a sucker for banter-y love interests even when they're under the cloak of anonymity? I giggled like a kid here. Even though this book left me a silly fool grinning to myself without a care, I loved it to bits and pieces.
Writing. Julie is an expert with her prose. While the dialogue and narrative are perfectly believable as witty teen-speak, Julie's writing manages to tug at heartstrings every so often as emotion and hope linger in her words.
Jessie & SN. Yes that's counts as one thing, okay? As separate entities, both characters are relatable and genuine and have a great sense of humour, which is just fabulous. I adored these two. And I definitely adored them together. The ending was all kinds of swoon-worthy.
"But sometimes a kiss is not a kiss is not a kiss. Sometimes it's poetry."
Three Things You Should Do Right Now
Buy Tell Me Three Things. Read It. Fall in love. <3
Have you read Julie Buxbaum's Tell Me Three Things Yet? Is it on your TBR?