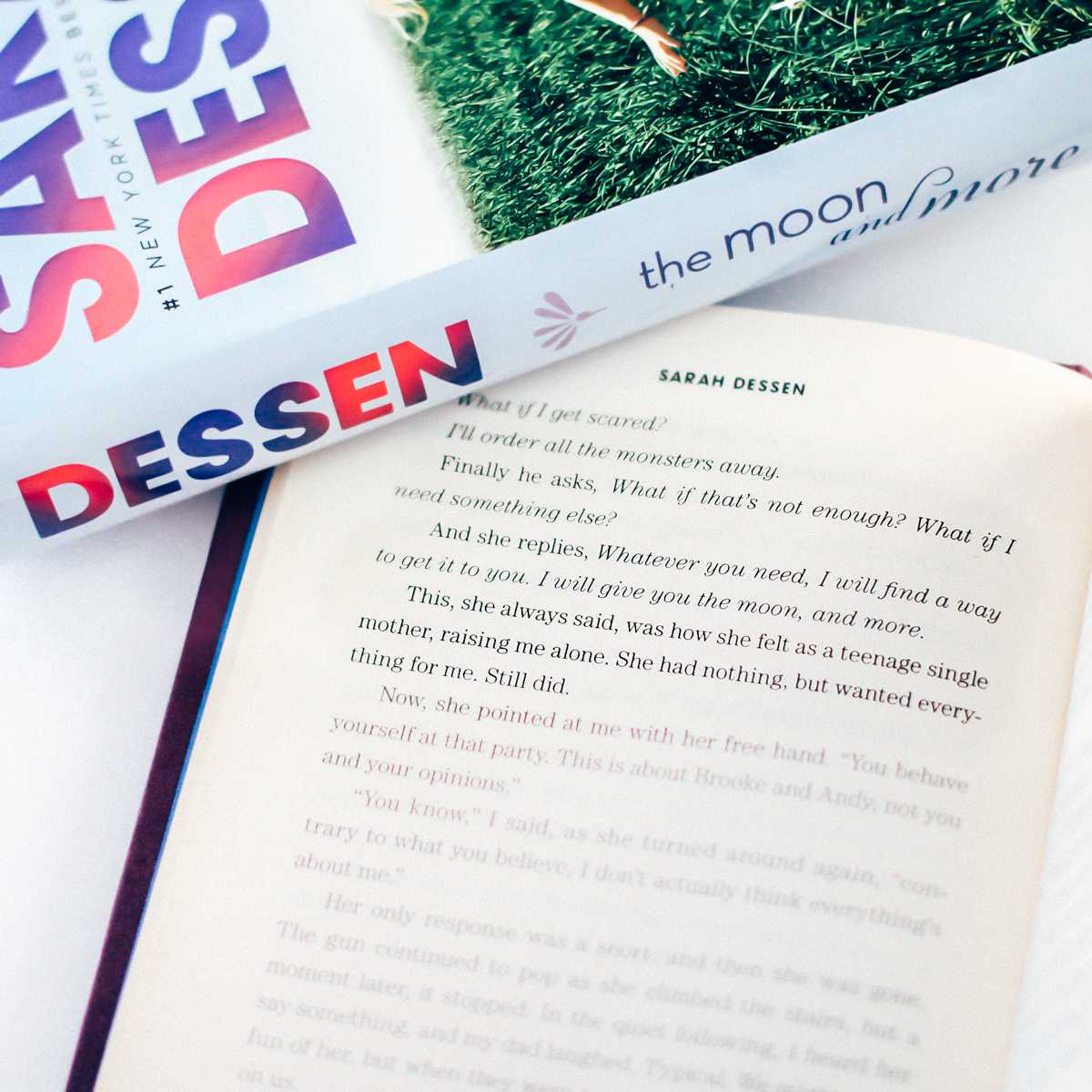 A mother's love is an amazing thing- it spans rivers and mountains and seas. Sometimes it even reaches outerspace, to the moon and beyond.
I read The Moon and More awhile back and I think Sarah Dessen perfectly describes how great a mother's love is in this quote:
"Finally he asks, "What if that's not enough? What if I need something else?"
And she replies, "Whatever you need, I will find a way to get it to you. I will give you the moon, and more."
I'm thankful everyday for my mother and her love. She's given me everything I need and so much more. Without her I would literally be nothing- I wouldn't exist. But more importantly, without her love and support for me and my endeavors, I wouldn't who I am today, a book lover and a creative dreamer. I love you, Mom!
This is my first post for Bookish Scene: Project 52, a weekly book photography challenge that Georgie and Joséphine are hosting. Visit their blogs to sign up and discover the themes for each week.
Happy Mother's day to all the amazing, loving moms out there!