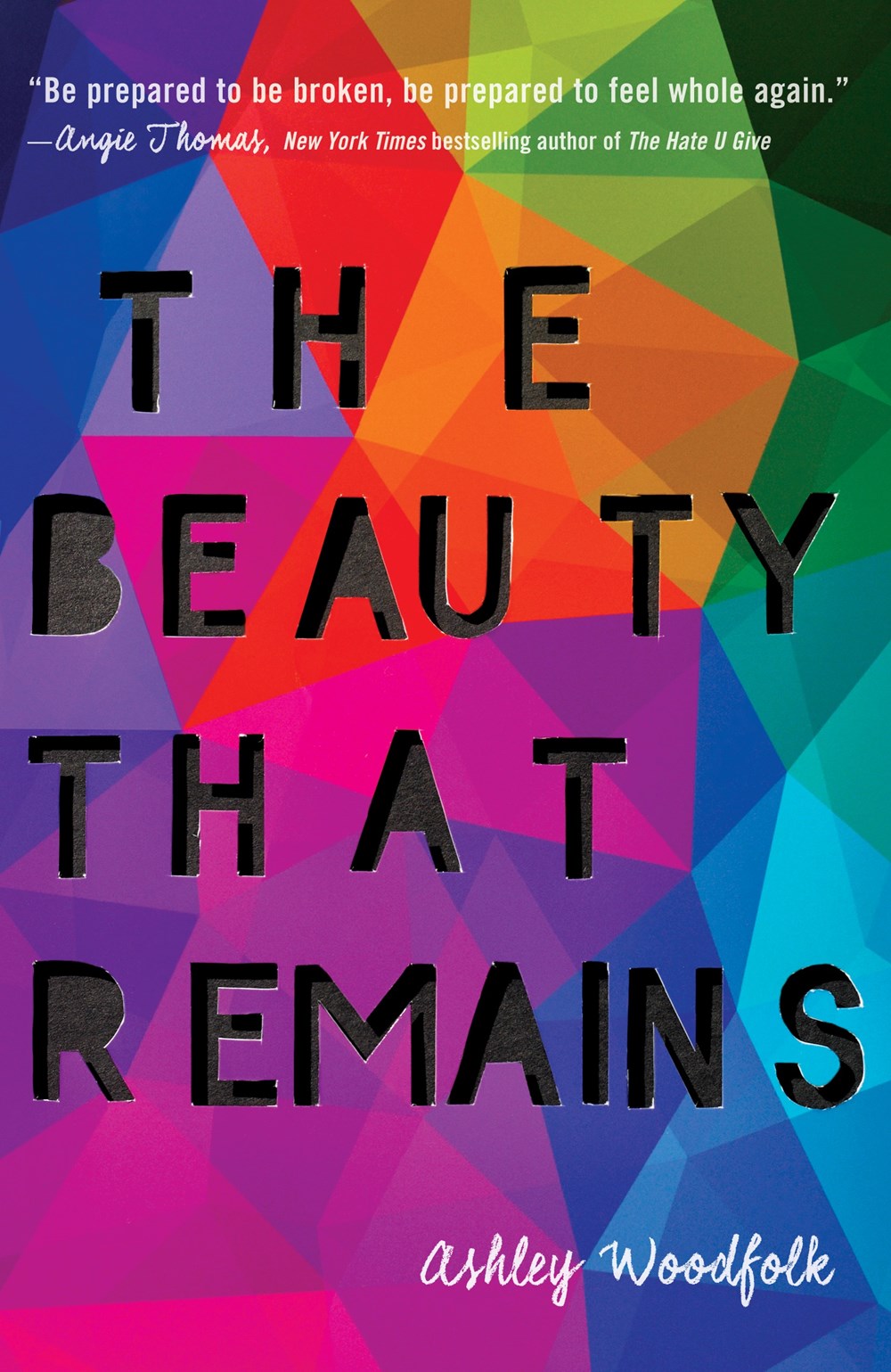 The Beauty That Remains

by Ashley Woodfolk

Published by Delacorte Press on March 6, 2018

ARC from Publisher

352 pages

Purchase on

Fully Booked
Synopsis
Music brought Autumn, Shay, and Logan together. Death wants to tear them apart.

Autumn always knew exactly who she was—a talented artist and a loyal friend. Shay was defined by two things: her bond with her twin sister, Sasha, and her love of music. And Logan always turned to writing love songs when his love life was a little less than perfect.

But when tragedy strikes each of them, somehow music is no longer enough. Now Logan can't stop watching vlogs of his dead ex-boyfriend. Shay is a music blogger struggling to keep it together. And Autumn sends messages that she knows can never be answered.

Despite the odds, one band's music will reunite them and prove that after grief, beauty thrives in the people left behind.
Those Left Behind
The Beauty That Remains is told by three narrators: Autumn, Logan, and Shay. They're all dealing with the death of loved ones. Despite the book being split between three POVs, all of the main characters still are so well-developed, so much that you feel what they feel. My favorite protagonist has to be Shay, mostly because she's a fellow blogger and runs a site called BaMF aka Badass Music Fanatics. That said, I definitely admired Logan's singing/songwriting and Autumn's sketching skills too.
"Maybe it's not the trauma that sparks your creativity. Maybe it's you speaking your truth. Remember how you told me once that secrets were safer? Maybe they're more dangerous than you think."
The People They Lost
Autumn lost her best friend Tavia to a tragic accident, Logan's ex-boyfriend Bram committed suicide and Shay's twin sister Sasha died from Leukemia. Losing loved ones is so hard and so painful and The Beauty That Remains shows that. I love how the book illustrates the different ways we lose people, and also how losing them could be different and the same depending on our relationship with them.
There's No Word for Us. It's a website that lists support groups for parents who have lost a child.
Mom says, "It's weird to think about, but the name of the site is really true. You're a widow or a widower if your spouse died. You're an orphan if you lose your parents. Even you…You're—"
"Twinless," I say.
"Right. But I'm not childless, thank God. I have you. So what am I? There's no word for it, and I don't know why, but something about not being able to say 'I'm a whatever' makes this harder to talk about. To even think about."
I realize how many times I've had the thought I'm twinless, and I totally get what she means. Then I think about my mom for a second. I think about Sasha. I push my spoon into the soupy remains of my banana split.
"You're Sasha-less," I say, and my heart starts thumping in a way that feels dangerous. Mom smiles, but she doesn't look happy.
"Yeah, I am," she says. "We both are."
Unraveling Lovely
Aside from the obvious unthinkable grief all the main characters are experiencing, there's one other thing that ties them to each other more tangibly: music. Specifically, the music of one band called Unraveling Lovely. Books with music aspects happen to be my jam! Of course I was excited that music played a part in the story, but I was amazed with how it connects everything and everyone together. I fell even more in love with The Beauty That Remains because of Unraveling Lovely and I wish they weren't a fictional band because I'm sure I'd be obsessed with their music if I could listen to their songs IRL.
UNBEARABLE

If you'd asked me years ago,
"What does love look like?"
I wouldn't have known to say
pink lips that spew lies,
green-golden eyes,
and a smile that melts my insides.

If you'd asked me years ago,
"What does love sound like?"
I couldn't have described
the tremor and hum,
the almost electric thrum
of your voice making my whole body numb.

If you'd asked me years ago,
"What does love feel like?"
I never would have guessed
at our hearts beating,
our chests heaving,
and the unbearable ache of you leaving…

If someone asked now,
"What does love feel like?"
I'd tell them I don't know.
But my heart's beating.
My chest's heaving.
It's unbearable—you're really leaving.

My heart's beating.
My chest's heaving.
I'm not breathing.
And you're gone.
Diverse Characters
The POC and queer rep in this book outstanding! Autumn and her sister Willow are adopted Korean-Americans. Dante, Autumn's love interest, is Latino. Logan is gay and Bram is queer. Shay is black and gets panic attacks. The author is also queer and black, so The Beauty That Remains is part ownvoices. I want to mention that the book doesn't focus on the characters' marginalizations and the essence of their stories are their relationships and emotions and thoughts instead. This is so important! We need to see ourselves (our race and identities) in books but they can't be all our stories are about because we are complex people.
"They say that dead people who have unfinished business with the living become ghosts. That their spirits linger here, or in limbo somewhere, and that they can't rest in peace until they've done whatever it is that they needed to do. But no one ever talks about the living who have unfinished business with the dead. Where is the plane they're banished to, and how do they ever find peace again?"
Stages of Grief
Autumn's in denial. It makes sense given her loss is the most recent. We start her story at Tavia's funeral and she can't believe her BFF is gone. Logan is full of anger, and I think it has to do with the guilt he also felt, thinking he influenced Bram's decision to end his life. The way Shay was so eager to reunite Unraveling Lovely felt almost like bargaining to get her twin back. The book doesn't emphasize on the stages, but focuses more on the journey to acceptance.
"I focus on all the other people I love; on all the beauty that remains. I'm grateful that I still have so much left, even though Sasha's gone. Thoughts of loud, beautiful music; banana splits; Mom and Rohan; and Callie and Deedee help me fight my way back to calm."
Modern Epistolary Novel Elements
Aside from the lyrics above, The Beauty That Remains also contains Instagram posts, emails, Tumblr updates, video archives, blog posts, reviews. My favorite is Sasha's Senses Reviews where she reviews bands by noting what they look like, smell like, sound like, and feel like. I love how the reviews gave Sasha so much voice, even though she wasn't alive in the story. I also felt like I related with Autumn more through her emails to Tavia than her general account. The epistolary elements really added to the book's realistic portrayal of what it's like to miss someone in this day and age.
"I'd like to say that when he looks at me I feel like the prettiest girl in the world, but something about him makes it so much more than that. When Dante looks at me, I feel like the brightest star in the sky. And I don't know what to do with a feeling like that."
Love & Hope
The Beauty That Remains isn't all pain and misery. It has its sweet moments too. I definitely swooned a bit over Dante and Autumn, because ya girl has a thing for drummers and I also can't help like the best friend's brother trope. Also, Jerome and Sasha's occasional-kisses-turned-into-something-very-real was delightful!
"I lean forward and I kiss him while music I love fills the cold air all around us. And I think I could love a boy who makes me feel so okay about being happy and sad at the same time."
This book made my heart ache so much and I loved every second of it. I haven't read a book that combines music and grief so well like Jandy Nelson's The Sky Is Everywhere did until this one. The diverse cast makes it even more special.
A poignant YA contemporary debut novel that paints grief and its intricacies with a fine brush, vivid emotions, and colorful perspectives, The Beauty That Remains is a phenomenal book that will break your heart and help it heal with the sound of hope.