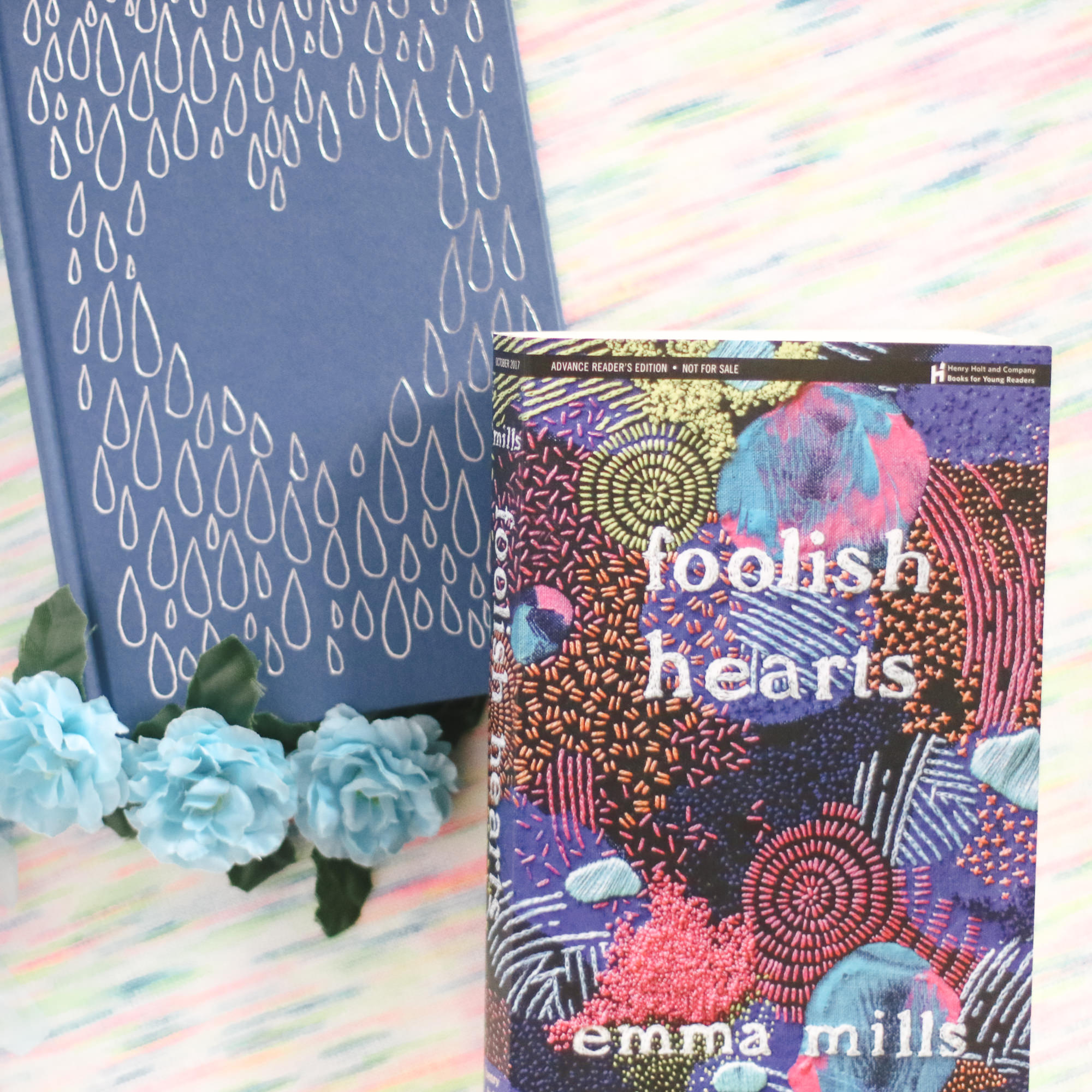 Synopsis
A contemporary novel about a girl whose high school production of A Midsummer Night's Dream leads her to new friends—and maybe even new love.

The day of the last party of the summer, Claudia overhears a conversation she wasn't supposed to. Now on the wrong side of one of the meanest girls in school, Claudia doesn't know what to expect when the two are paired up to write a paper—let alone when they're both forced to try out for the school production of A Midsummer Night's Dream.

But mandatory participation has its upsides—namely, an unexpected friendship, a boy band obsession, and a guy with the best dimpled smile Claudia's ever seen. As Claudia's world starts to expand, she finds that maybe there are some things worth sticking her neck out for.
I'M SO DARN IN LOVE WITH THIS BOOK OH MY GOD. I LAUGHED SO MUCH AND SWOONED SO MUCH AND THEN LAUGHED AND SWOONED EVEN MORE. I'VE NEVER FELT SO MUCH WARM GLOWING FUZZIES.
Let me break down why FOOLISH HEARTS is the perfect rom-com for my rom-com loving heart:
Wonderful Characters
Claudia, the protagonist, is relatable as heck! Her awkwardness just won me over from the very first chapter. Iris, who at first seems like the antagonist of the story because of her mean streak, turned out to be lovable and just flawed. I loved that she didn't become a trope and was really developed as a character. She totally became one of my absolute fave people in the book. Someone on Goodreads compared Iris to Paris Gellar and I can't unsee it because that's totally how she is!
"He is my small son," Iris says, and even though the words coming from her lips are completely ridiculous, her expression is 100 percent serious. "I want him to be happy, and healthy, and to be with people he cares about, and do things that he loves. I want him to know how much he's appreciated and how much he's changed people's lives by … just being who he is. And by helping us be who we are."
Right next to Iris, another fave of mine is Gideon, Claudia's love interest. He's a complete goofball and gosh, it was sooooo endearing. He's like the cross of a class clown meets golden boy– weird and funny but everyone around him adores him. Claudia thinks of him as a benevolent space prince and y'all bet I was right there with Claudia hoping to be his space princess.
There's also Zoe and Alex and Noah and so many others who were awesome. Individually, the characters are such bright spots but the cast as a whole is a ray of sunshine!
"Look at those legs," Noah says. "Look at that bone structure. Look at those eyes, you could get fucking lost in them."
"You need GoogleMaps to find your way out of my eyes," Gideon says, executing an elaborate turn before catwalking back. "Or at least a comparable navigation app."
I smile a little."
Fabulous Friendship & Family Dynamics
Foolish Hearts proves to be more contemporary than pure romance given the way it balances other parts of life aside from the love story. Honestly, I adored the romance, but I couldn't get enough of the friendships! My own high school life was centered so much on my friends and this novel reflects that kind of experience. I was just so hyped about it, and I especially loved how Claudia and Iris' friendship bloomed, despite their starting on the wrong foot. Claudia's relationship with her siblings, Alex and Julia, which was full of comfort and support and video games, was also lovely.
"A tree used to sit square in the front yard. It's long since been taken down. It was old and twisted, a large hollow in the front, branches splaying out like arms.
I was, in fact, terrified of this tree as a kid. I don't remember my first encounter with "Spooky Tree," but apparently at one of my earliest Halloween outings with Alex and my parents, I burst into tears at the mere sight of it.
"It was the most precious thing." My mom has told the story time and time again: "Your brother—just a little guy himself, mind you—runs up to the tree and kicks it and goes, 'Stop scaring my sister!'"
That's Alex. He kicked Spooky Tree for me. He was fearless."
A Midsummer Night's Dream
I love a great theater aspect in my YA, but I love how Mills takes the drama off stage too! While a school production of A Midsummer Night's Dream is what brings everyone together, there are also subtle hints of parallels to the Shakespearean comedy within the main story, making for a loose but fascinating retelling.
"You have a best friend and siblings who love you. Gideon looks at you like you fucking hung the moon, and I—you have—" It doesn't make sense, but Iris's voice catches at that, her eyes shine all of a sudden. "I give a shit about you, too, you know. We all do. And so to say that…it's like you're saying we're wrong. Do you think we're all wrong? All of us? To care about you like that? To…value you, the way we do?"
I blink. The way she says "value" makes it sounds strikingly interchangeable with "love."
Swoony Romance
It's impossible not to fall in love with Claudia and Gideon when I adored them both so much. Of course, I shipped them almost immediately, but I still found their slow-burn romance completely delightful. They just complemented each other so well (Gideon's an unabashed optimist and Claudia's a snarky realist) and they had so many sweet moments.
Also, Iris and Paige!!! Though they break up at the very beginning, it was obvious that they belonged with each other so I totally rooted for them to get back together.
"All the superpowers in the entire universe. Anything you could possibly dream of. And all you want is to listen to your favorite songs again for the first time?"
"Why, what would you pick?"
"No, don't deflect, that's my thing. Why? Why that?"
He shrugs. "It's the best feeling. The first time. Why wouldn't you want to take something you love and go back to the very best part?"
"Maybe I don't think the first part is the best part. Maybe I like the part later on. Hearing a song so many times you know all the little ins and outs of it. Experiencing something so many times that you can just…live in it. Maybe I like that better."
Realistic Teens
Emma Mills nails a teen's voice through Claudia and portrays her teen characters so genuinely, specifically on their certain passions for bands and MMORPG. Foolish Hearts is grounded even more with the diverse identities represented in the book, including an F/F couple, POC, and an epileptic character! Mills doesn't concentrate on these marginalizations but definitely gives substance to the diverse individuals she writes about in her book.
"Are you ready to put the 'fun' in Fall Fun Fest?" he says as I slap his palm.
"I can at least put the 'trip' in 'Triple F.'" A pause. "By being clumsy, I mean. Not by, like, sharing drugs with the group." Three sets of eyes are on me, and I can't stop myself from talking. "I don't have any drugs. In case you were worried. Or, in case you were…expecting me to have drugs…"
Gideon grins.
Hilarious Banter
The level of wit in this book made me grin and laugh like a damn fool. There's a ton of funny dialogue that just had me cracking up and smiling till my cheeks hurt. Sweet and incredibly charming, Foolish Hearts is truly a romantic comedy and a sensational one at that.
Have you read Emma Mills' novels? Is  Foolish Hearts on your TBR yet?