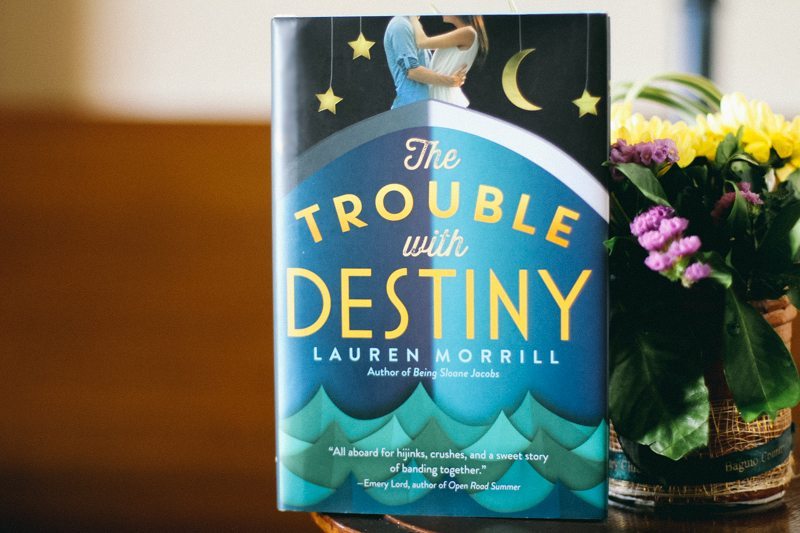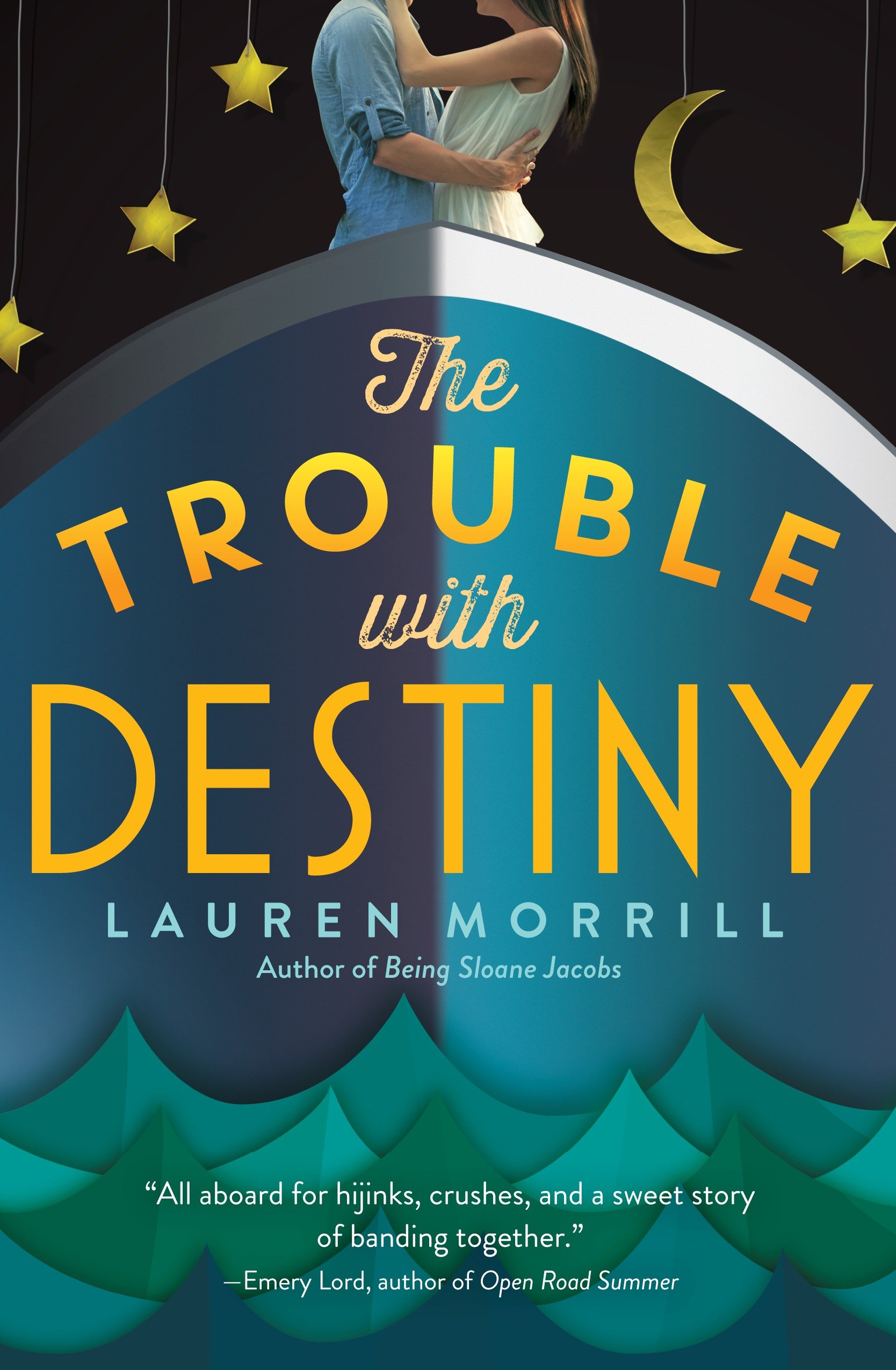 The Trouble with Destiny

by Lauren Morrill

Published by Delacorte on December 8th 2015

Finished copy from Publisher

263 pages

Purchase on

Amazon

・

Fully Booked
Synopsis
It's not about the destination, it's about the journey...

With her trusty baton and six insanely organized clipboards, drum major Liza Sanders is about to take Destiny by storm—the boat, that is. When Liza discovered that her beloved band was losing funding, she found Destiny, a luxury cruise ship complete with pools, midnight chocolate buffets, and a $25,000 spring break talent show prize.

Liza can't imagine senior year without the band, and nothing will distract her from achieving victory. She's therefore not interested when her old camp crush, Lenny, shows up on board, looking shockingly hipster-hot. And she's especially not interested in Russ, the probably-as-dumb-as-he-is-cute prankster jock whose ex, Demi, happens be Liza's ex–best friend and leader of the Athenas, a show choir that's the band's greatest competition.

But it's not going to be smooth sailing. After the Destiny breaks down, all of Liza's best-laid plans start to go awry. Liza likes to think of herself as an expert at almost everything, but when it comes to love, she's about to find herself lost at sea.
First of all, I've been a huge fan of Lauren Morrill since her debut novel, Meant To Be. She writes stories that are adorable to the nth level and I expected nothing less for The Trouble With Destiny. The concept was already so cute! (I mean, talent show on a cruise ship? Of course I was all aboard.) And I didn't doubt Morrill's writing skills for a second when it came to fluffy romance.
"Destiny, it turns out, is not at all what I expected."
On that note, I think Morrill continues to hit the perfect pitch of charming and sweet. The Trouble With Destiny totally made me laugh and smile. It's sometimes silly, especially with the fierce competition between the protagonist's marching band and their rival show choir group. There's some light drama here and there but it's enjoyable and played in my head like a teenage romantic comedy movie. The luxury cruise ship setting as well as the dynamics of everyone on board (the band most of all) was especially vivid and cool to read about.
As much as I really did enjoy the story in general, it left me wanting more. Specifically, I would've really appreciated more character development and more emotions. I was waiting for major feels… and it didn't happen. I mean it's great when a book is amusing but what makes you really fall head-over-heels for a story is when you're in so deep that you just want to bury yourself between the pages. Although Liza was an interesting and distinct character and I really admired her passion for band as well as her dedication to her responsibilities as drum major, I just didn't really feel a strong connection with her as a reader.
I admit I was most excited about the romance. It was easy to guess who the real love interest was right off the bat. (Note: Love-hate romance afficionados, you'll like this one!) Unfortunately, Liza doesn't realize who she really belongs with until much later on, which is sort of frustrating. But I was okay with it, and I still found the love story delightful.
"When you spend time worrying about mistakes, miscommunications, troubles, or failures," she says, her eyebrow arching in my direction, "you miss all the wonderful adventures, the lucky accidents, and even the perfect little catastrophes that make life interesting."
Overall, I officially want to board Destiny. Someone get me a luxury cruise ship please. Kidding aside, The Trouble With Destiny was a fun read and although Meant To Be is still my favourite Lauren Morrill book, I think this one is worth a shot for YA contemporary romance fans.