With the blog's inactivity the past weeks, I could not be more excited about finally sharing something new! Today's post is a special one, as I'm part of a lovely event which has been in the works since the beginning of the year: the Waiting On 2016 Valentine's Day Hop!
I've yet to do an interview this 2016 so I'm starting off with two fabulous YA/NA authors joining us today to answer some romance related questions. Please welcome Pat Esden & Nina Rossing! Make sure to stay tuned till the end to enter the giveaway to win twelve awesome #WO2016 books!
The Books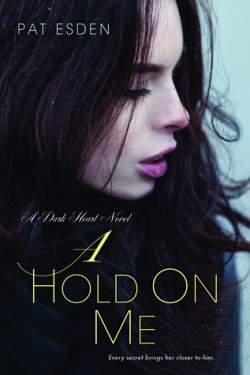 Published by Kensington on February 23rd 2016
She never wanted to return. He wants nothing more than for her to leave. But the fire between them is as strong as the past that haunts them.
Annie Freemont grew up on the road, immersed in the romance of rare things, cultivating an eye for artifacts and a spirit for bargaining. It's a freewheeling life she loves and plans to continue–until her dad is diagnosed with dementia. His illness forces them to return to Moonhill, their ancestral home on the coast of Maine–and to the family they left behind fifteen years ago, after Annie's mother died in a suspicious accident.
Once at Moonhill, Annie is shocked when her aunt separates her from her father. The next time Annie sees him, he's a bizarre, violent shadow of his former self. Confused, she turns to an unlikely ally for support–Chase, the dangerously seductive young groundskeeper. With his dark good looks and powerful presence, Chase has an air of mystery that Annie is irresistibly drawn to. But she also senses that behind his penetrating eyes are secrets she can't even begin to imagine. Secrets that hold the key to the past, to Annie's own longings–and to all of their futures. Now, to unlock them, she'll have to face her greatest fears and embrace her legacy…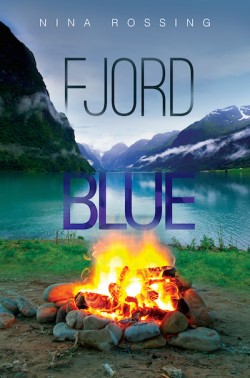 Published by Harmony Ink Press on March 10th 2016
Seventeen-year-old Benjamin is shipped off to work on his grandparents' remote farm in the fjords of Western Norway for the summer. It's not like he didn't deserve it. After all, he crashed his dad's vintage Bonneville in a car-chase duel on a Miami freeway. Ben is mad at the world and not ready to reveal the reason for his bad behavior the past year, when he partied and got into fights to forget his attraction to his best friend's hot cousin Dino.
Norway is cold and rainy, the farm is desolate and resists modernization, and the grandparents are quiet and religious. On to the scene waltzes Even, the eighteen-year-old farmhand, who counters Ben's restlessness and complaints with friendship, fresh perspectives, and problems of his own.
With the mounting expectations of Ben taking over the farm one day, getting closer to Even becomes Ben's only reason to stay put. As the friendship deepens, the two boys learn that secrets can turn into both beautiful and ugly truths, and that support can be found in unexpected places.
The Interview
Describe your book in 5 words!
Pat: Devotion. Determination. Paranormal. Twists. Love.
Nina: Realistic, direct, funny, redeeming, sweet.
How would the main character or love interest in your story plan a Valentine's Day date?
Pat: My main character, Annie, would definitely plan something special for Valentines Day. Both she and Chase (her love interest) would prefer something quiet and intimate. She also knows he wouldn't want it to be a surprise. But that doesn't mean Annie wouldn't go all out to make the occasion special.
First, Annie would talk the family chef into creating a picnic dinner including Chase's favorite foods–guy food like prime rib, baked potatoes with the works, spinach salad, and cheesecake with fresh blueberries. When no one was looking, Annie would swipe a few bottles of champagne from the family wine cellar. Then, once she'd put on a sexy dress and just a dash of makeup, she'd load everything into her dad's Mercedes and drive to the estate's gatehouse where Chase lives.
But she wouldn't be the only one planning. She'd walk into the gatehouse and find it candlelit with a vase of blue iris on the coffee table. There definitely wouldn't be any roses. Both she and Chase have bad memories involving them.
Chase would help her bring the picnic and champagne in from the car, and then they'd kiss for sure. Not a quick peck, it would be a deep kiss that quickly grows more passionate . . . I'm not sure what would happen next. Dinner, maybe, or perhaps things might get a too steamy, and the prime rib and champagne would have to wait.
Nina: The main character, Ben, thinks he is too cool to even mark Valentine's Day, so planning a romantic date is not something he would think of as important. Until he falls in love, that is, because then he will be desperate to show off his improved personality by making a lasting impression with a sweet and romantic gesture. He'd honestly be pretty awkward and not have a clue what to do, which is a situation he's a bit unfamiliar with. In the end, he would give in to his impulses and surprise his date by showing up early and unannounced, carrying his date's favorite chocolate and a bag of assorted candy, since the date has a sweet tooth. I think this is about as romantic as the main character in FJORD BLUE can be, but I have high hopes for him, and he'll learn.
What's your favorite swoony line from your book?
Pat: When it comes to Annie and Chase, it's hard to pick my favorite. So this is the first time they meet. Annie recently arrived on the estate and walks up onto the terrace where a tutor is helping a younger family member translate a classic into English. She's surprised to find Chase is receiving lessons as well.
And, for a heartbeat, the depth in his smoke-blue eyes took me back and stole my breath. What was going on behind that unflinching gaze? And who was he to the family, besides an employee? I had a hard time believing Grandfather or Kate would pay for his tutoring out of the kindness of their hearts. On top of that, he looked more like a guy who belonged in a fight club than studying classics.
My cheeks heated and I lowered my eyes. I wasn't sure what he was thinking, but the thrum just below my belly button told me it was safer to stick to talking about graphic novels than plunging into that mystifying depth. I looked back up and put a lilt in my voice. "You're way ahead of me. I'd never be able to read that version."
"I doubt that," he said. His low tone lowered. "I suspect you catch on to things real fast."
"I—uh. Whatever." My words came out softer than I'd intended.
Nina: Admittedly, the protagonist in my upcoming novel isn't the kind of guy who is king of swoony gestures.
I also don't want to give away too much from FJORD BLUE, but here is a sweet quote-
Relaxed and in high spirits, he smoldered, so cool and kissworthy, and much more, as we cruised along the fjord.
If the romance in your story had a theme song, what would it be?
Pat: Before I Sleep by Joy Williams. My choice might seem odd, but A HOLD ON ME is the first book in the DARK HEART series. Annie is devoted to her father and he has been diagnosed with dementia. Getting him well and leaving the family estate is Annie's goal, not falling for the enigmatic Chase.
Nina: I can choose only one?! Okay, then I guess I must say "All In" by the coincidentally very aptly named Norwegian band, The Fjords.
The Giveaway
What do you look for in bookish romances? Are you going to check these books out? Any special Valentine's plans?