The day of hearts has come upon us- Happy Valentine's, lovely readers! Like yesterday, I'm sharing another dual interview, this time with YA authors, Lucy D. Briand and Jodie Andrefski. I'm so thrilled to have them on the blog today  as their books sound exactly like the kind of books I'd love to read. If you're interested in racing or bestfriend romances, definitely read on!

The Books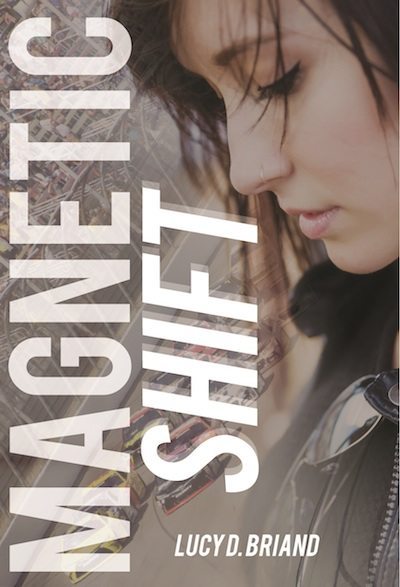 Magnetic Shift by Lucy D. Briand
Published by Spencer Hill Press on March 15th 2016
PIT PASS TO DISASTER

The ability to magnetize and manipulate metal with the flick of her wrist makes seventeen-year-old Lexi Adams a crack mechanic, but it's a disaster in the making when her stepdad trades her skills to NASCAR team owner Dean Grant for an entire season's worth of sponsorship ads.

Now Lexi has no other choice but to suck it up and hope she can keep her magnetic impulses under control—that is, until she runs into NASCAR's hot new rookie, Colton Tayler.

When Carl Stacy, the ruthless team owner of the defending Cup Champion, discovers Lexi's secret and plots to use it to ruin Dean's race team for good, Lexi must either expose her ability to save Colton, risking Dean's career and her own freedom in the process, or watch the only guy she's ever fallen for race to his death.
Add Magnetic Shift on Goodreads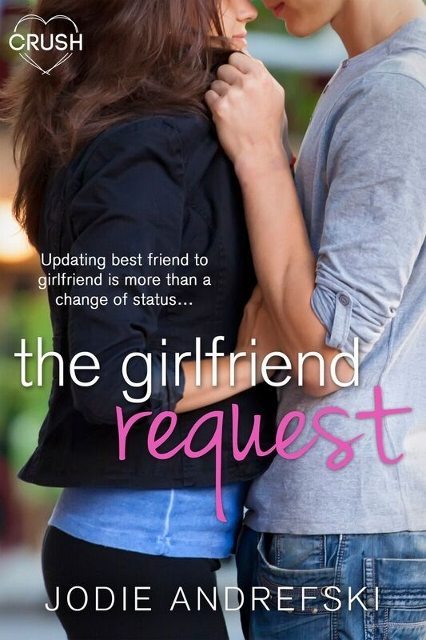 The Girlfriend Request by Jodie Andrefski
Published by Entangled: Crush on January 11th 2016
Updating best friend to girlfriend is more than a change of status…

Emma has been best friends with Eli since she moved to his neighborhood ten years ago. Tired of being cast in the role of the girl next door, Emma creates a fake Facebook profile in the hopes of starting an online friendship with Eli, which would hopefully lead to more. Like…way more. From friend request to In a Relationship–it all seemed so completely logical when she'd planned it.

Eli can't figure out what Emma is up to. He's pretty sure she's the one behind the Facebook profile, but then again, why would she do something so drastic instead of just admitting she wants to be more than friends? And who the heck is this new guy he saw her with? Eli starts to think that just maybe…he missed his chance with the girl next door.

Two best friends, one outlandish ruse. Their status is about to become way more than It's Complicated…
This Entangled Teen Crush book contains one fake Facebook profile, two best friends who secretly crave each other, and a dreaded sex talk with parents…boy crush in the room included. Pushing a relationship beyond the friend zone has never been so crazy.
Add The Girlfriend Request on Goodreads
The Interview
Describe your book in 5 words!
Lucy: YA X-MEN meets NASCAR.
Jodie: Funny, romantic BFFs to more!
How would the main character or love interest in your story plan a Valentine's Day date?
Lucy: Valentine's Day usually falls right around the start of race week in Daytona therefore Colton would be pretty busy with his team getting the car ready and with practices and qualifyings. But, he's a softie. He would never neglect Lexi on Valentine's Day. He also knows her enough that flowers and romantic dinners wouldn't be her thing. What he would do is surprise her and wake her up way early that morning before anyone else was up. Take her to his favorite spot on the beach of Daytona, the very spot where racing first became a sport, so he can watch the sunrise with her in his arms alone and away from the crowds and the fans. Then, before having to return to the track to resume his busy schedule he would give her the perfect gift to remember the moment by. The one he bought months ago. A ring. Not some fancy dancy ring, no she wouldn't like that. This ring would be in the shape of a small silver wrench that would wrap around her finger just like how he likes to wrap his arms around her.
Jodie: Eli has been best friends with Emma since she moved to their neighborhood when they were ten years old, so he knows her really well. He would use this to plan something special that she would be sure to like…probably a picnic in the park with all her favorite foods. But he'd include chocolate cupcakes too, since they are his favorite.
What's your favorite swoony line from your book/others?
Lucy: Quote from my debut novel MAGNETIC SHIFT-
"He stroked his thumb over my knuckles. My knees weakened and my legs became useless. I really hoped I wouldn't need to get up soon.
"I don't know why," he said, his head still dipped low, "but I'm not as scared when I hold your hand."
Jodie: Can I pick a favorite non-book quote? The one that gets me weak in the knees every time is when Pacey and Joey are at the dance and he looks at her and whispers, "I remember everything." Swoon times a million. <3
If the romance in your story had a theme song, what would it be?
Lucy: I don't listen to music when I write, but one song that played over and over in my head while writing MAGNETIC SHIFT (especially during one specific scene close to the end) was "Tell Me it's OK" by Josh Henderson.
Jodie: Ha, this kind of fits with a scene from the book. One day, Eli wanted to surprise Emma with a day road trip to the beach, so he stood outside of her classroom window with a handwritten sign saying, "MEET ME OUTSIDE NOW." He'd made a mix of songs to play on the drive—the first one is "Ocean Avenue" by Yellowcard, which definitely ties to their relationship. You can see his road trip playlist-
The Giveaway
What do you look for in bookish romances? Are you going to check these books out? How did you/are you celebrating Valentine's 2016?